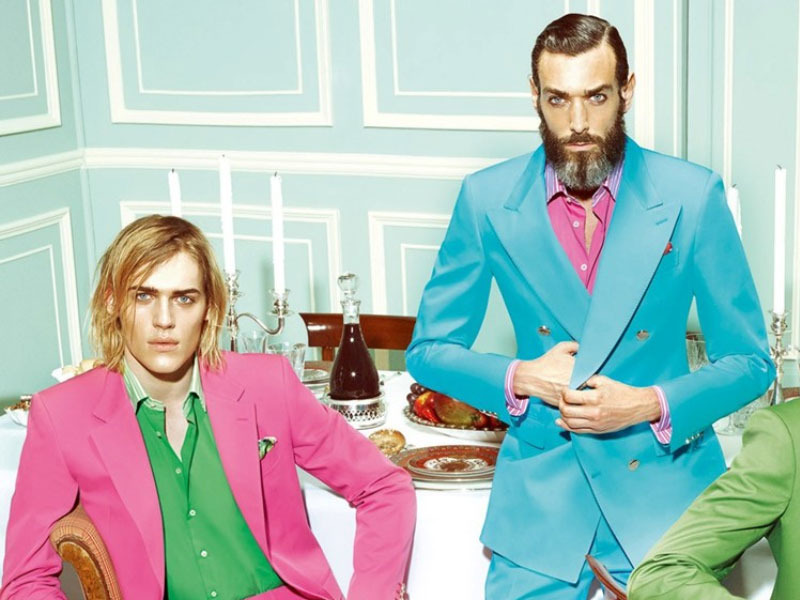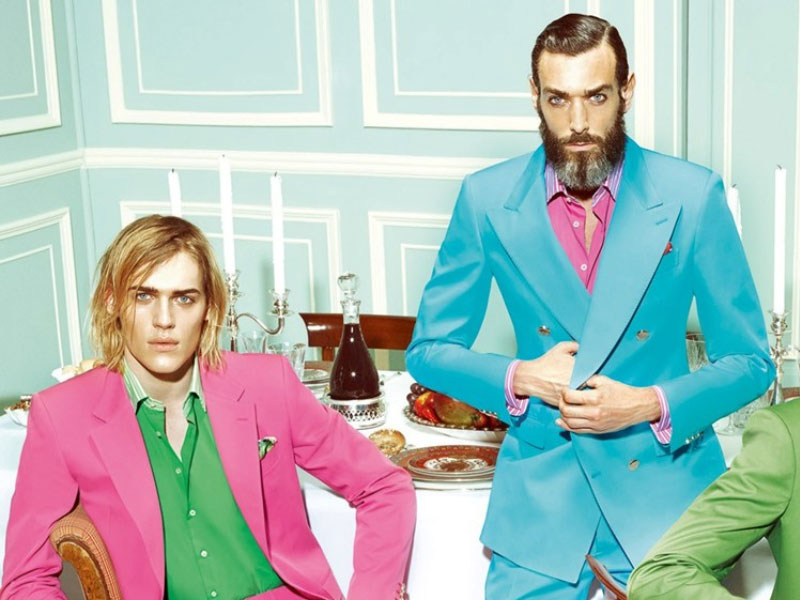 Back in those days, grooms wore mostly dark-coloured suits for their big day such as black, dark grey, and other similar colours. However, with the acceptance of colourful formalwear these days, grooms are stepping up their game in picking bold colours such as orange and pink over the conventional dark tones. No matter what the theme of the wedding was, the groom wore black but the times have change and if the theme is pastel purple, most groom choose to wear a suit of that particular colour!
Here are some inspirations for all the grooms out there who are planning to be daring and break the norm of wearing a suit as dark as night.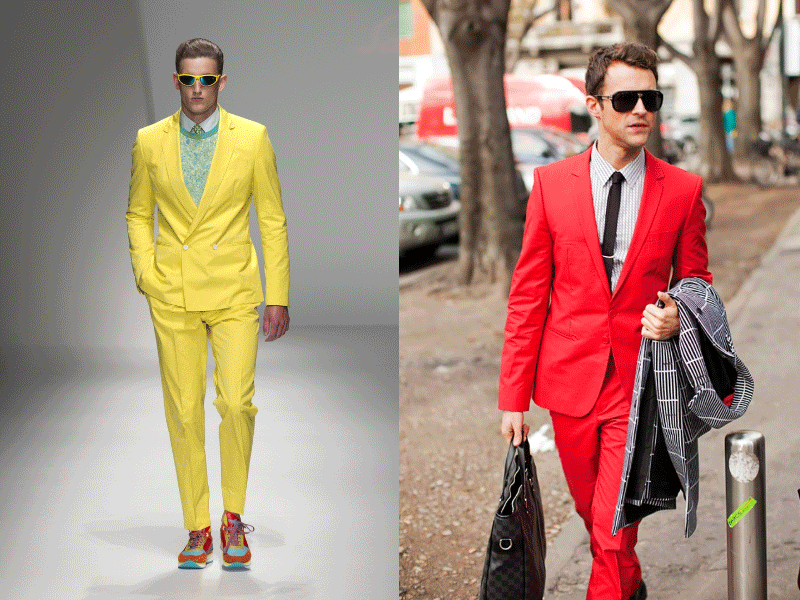 1. Bright Colours
Bright coloured suits are definitely eye-catching and matches the groom if he has a quirky and bold personality. Orange, yellow, and red are definitely some of the favourite colours for a groom who wants to stand out alongside his bride on their wedding.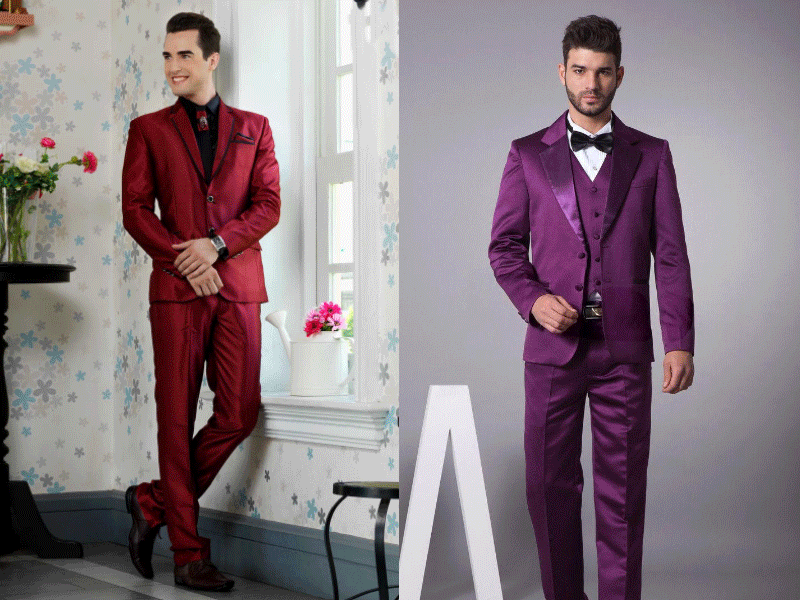 2. Darker Tones
If you are too shy to get a bright coloured suit yet do not want yours to be the same old boring black and grey, you can opt for burgundy, dark purple or even dark green which are rare colour choices for weddings but is making some waves these days. The darker tones still help maintain the formality but the colour choice showcases your personality of a person who still wants something different but appropriate.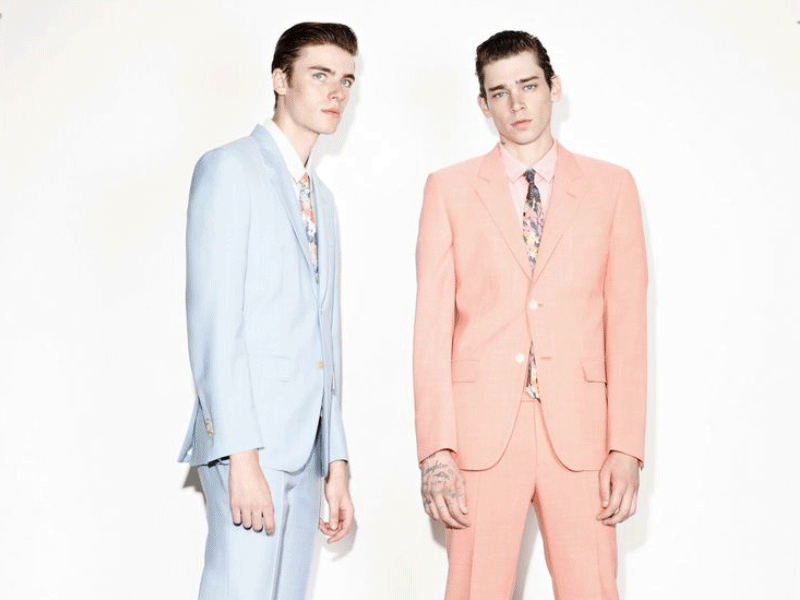 3. Pastel Shades
Brides LOVE, I repeat, LOVE pastel colours as the wedding's main colour. If you want to be part of the theme, feel free to don a pastel coloured suit that matches with the designated colour. Pastel pink, pastel, blue and other shades are especially suitable for garden weddings as it is not as formal as having a wedding at a church or hall.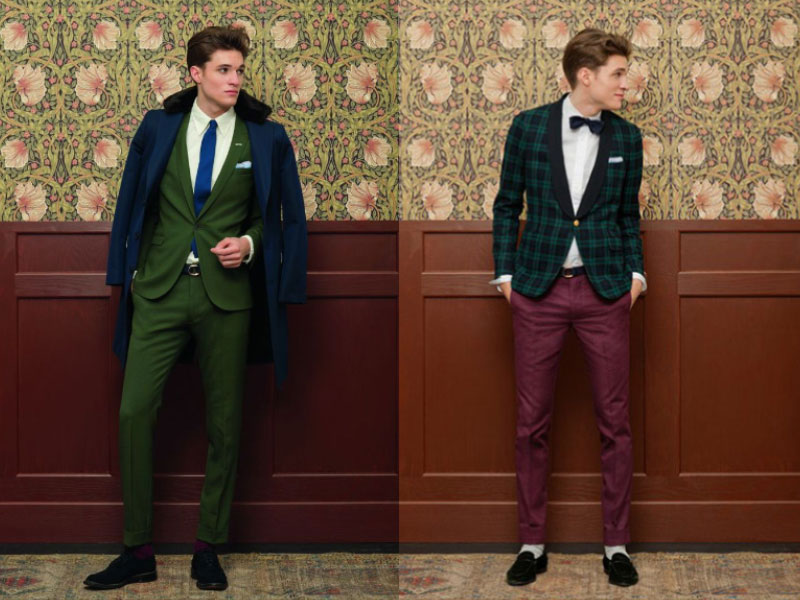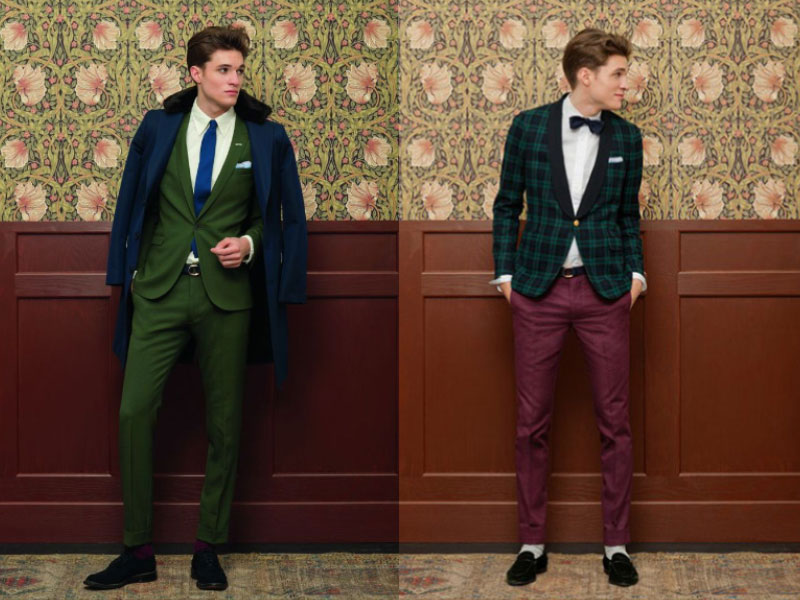 So are you planning to look one of a kind during your wedding? If you are, visit Wedding.com.my and get your colourful suits that matches with the wedding theme or your personality. After all, you are also one of the most important person at the wedding aside from your beloved bride!