Australians and beach are inseparable. That tells you a little about the couple's background.
Jase and Alicia live in South Australia.
They are of equal age, and their romantic pulp started blooming at an adventurous age of 18. It could be a puppy love at first, but they eventually walked into a deep profound journey which encouraged Jase decided on a major life decision – the proposal.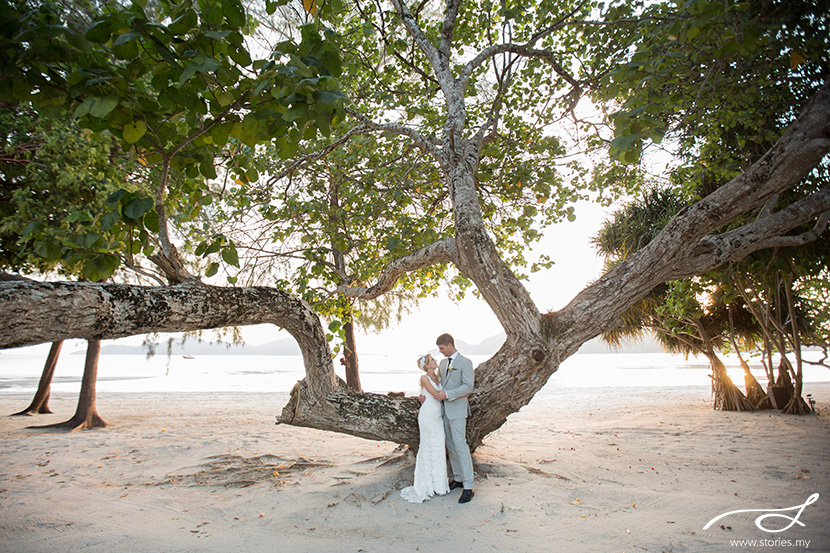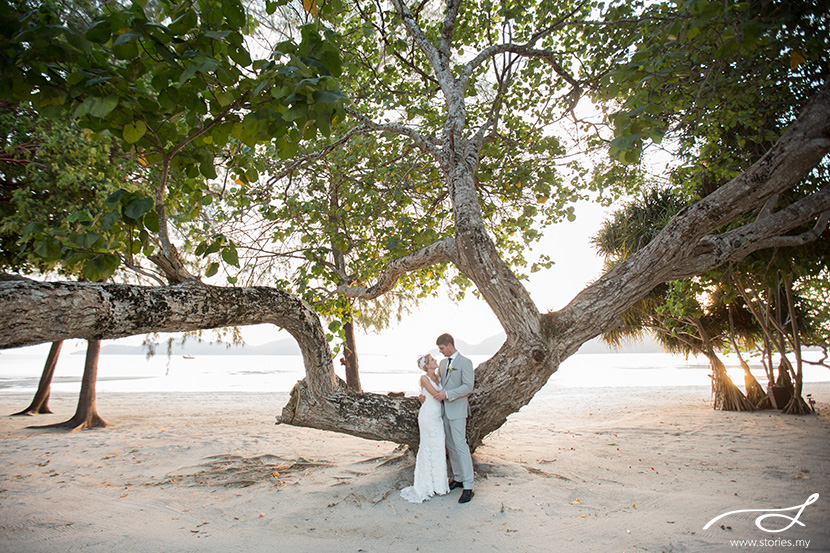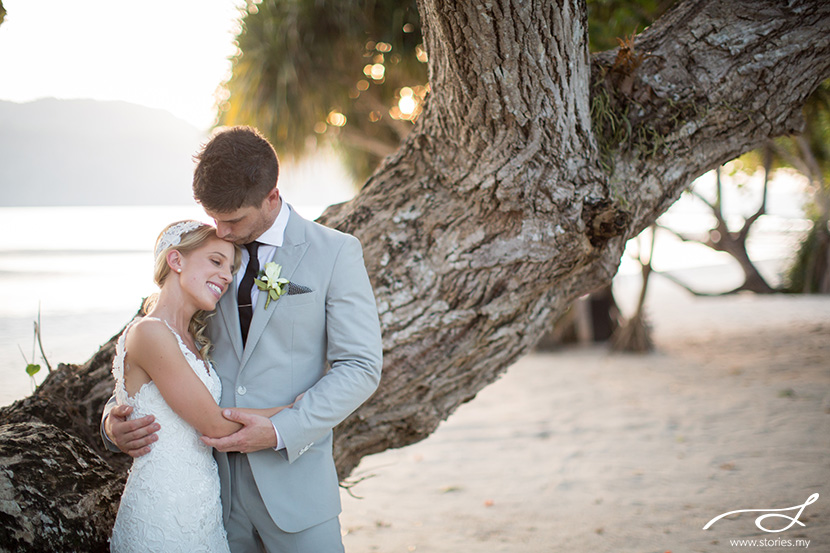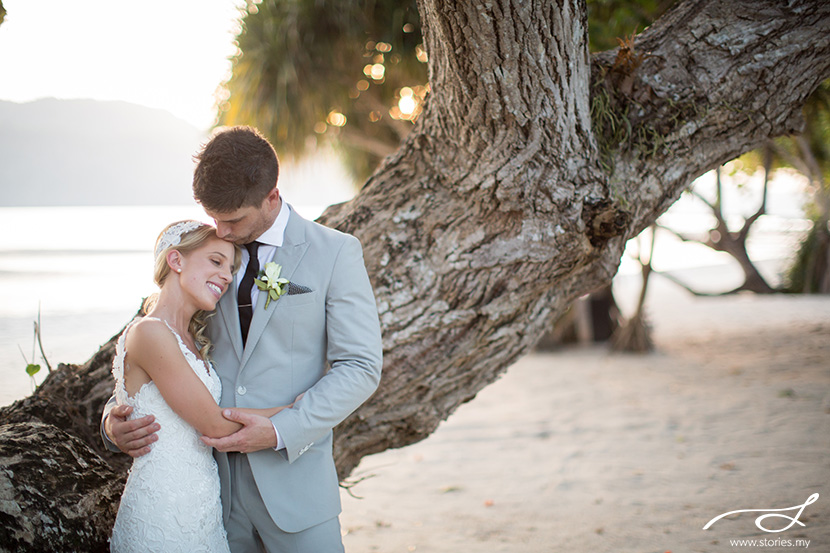 Rewinding back to 9 years ago… The Proposal which moved Alicia to tears… It was a vacation; a sweet and thrilling one on the ocean of South Pacific. Exploring the Mystery Island of Vanuatu, 27-year-old shy Jasey finally kneeled on one knee for his angelic woman, with a stunning diamond ring.
And as we anticipated, "YES" she said! Ultimately, that particular cruise trip became their most significant trip together.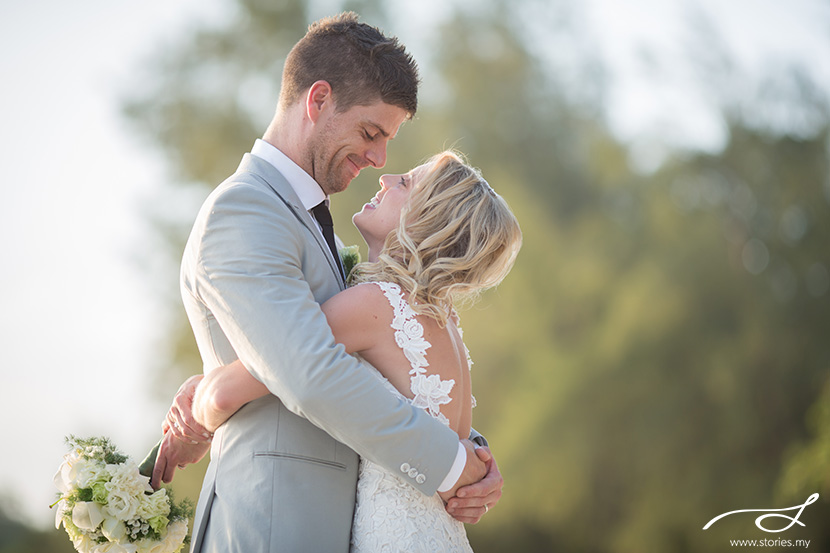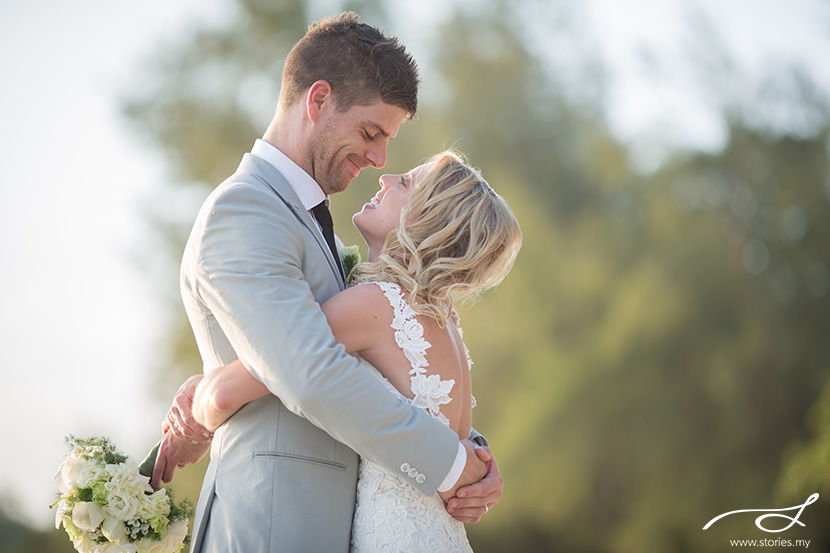 Alicia's ring isn't just any ordinary ring from any jewelry shop. It was especially designed by her beloved man, tailored especially for her. Yes, you guessed it right. Jase is a jeweller. Jase designed her wedding and engagement ring. How romantic and profound!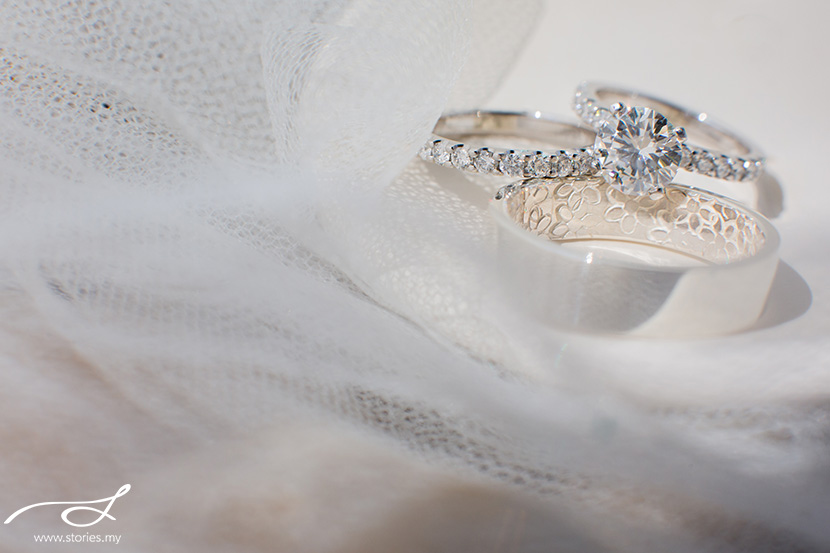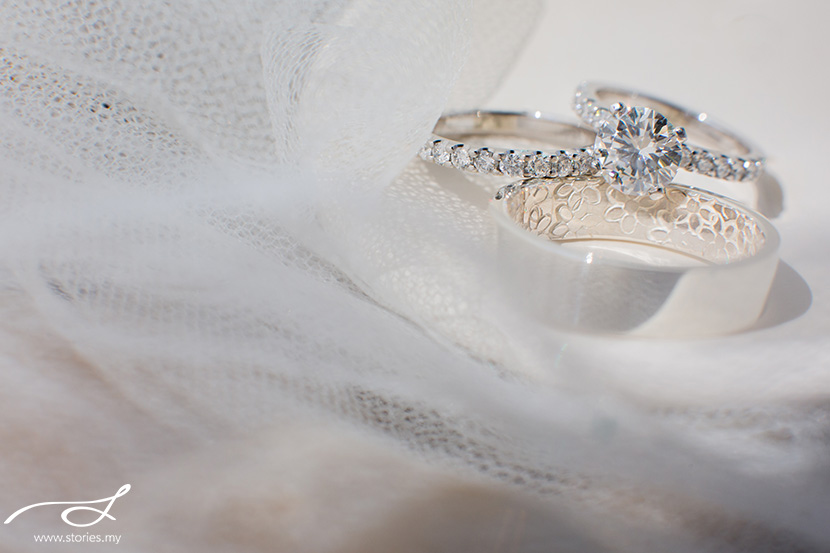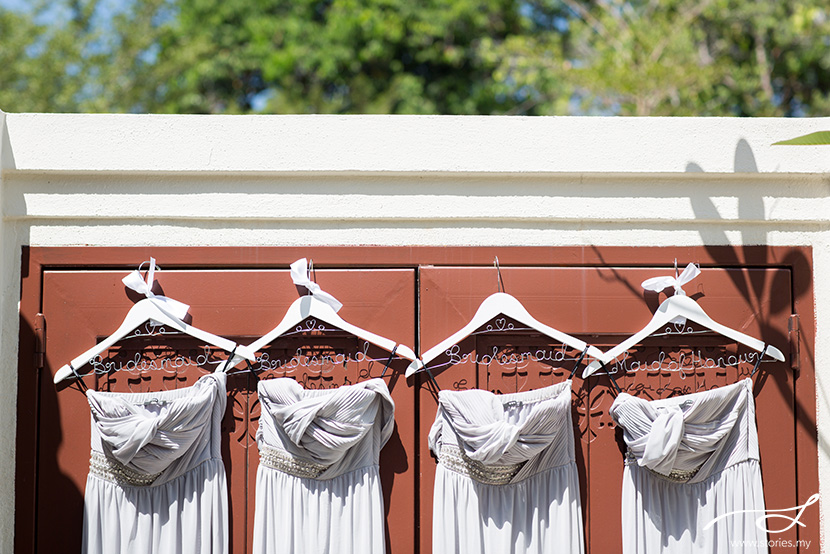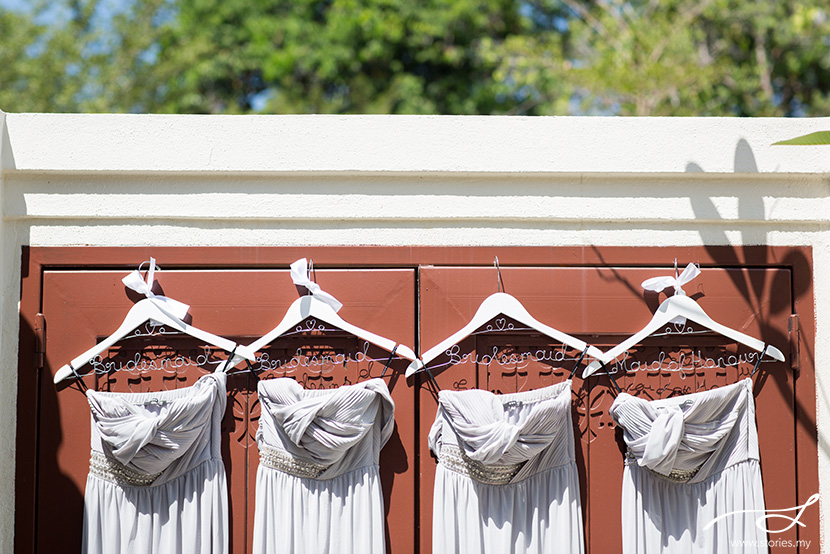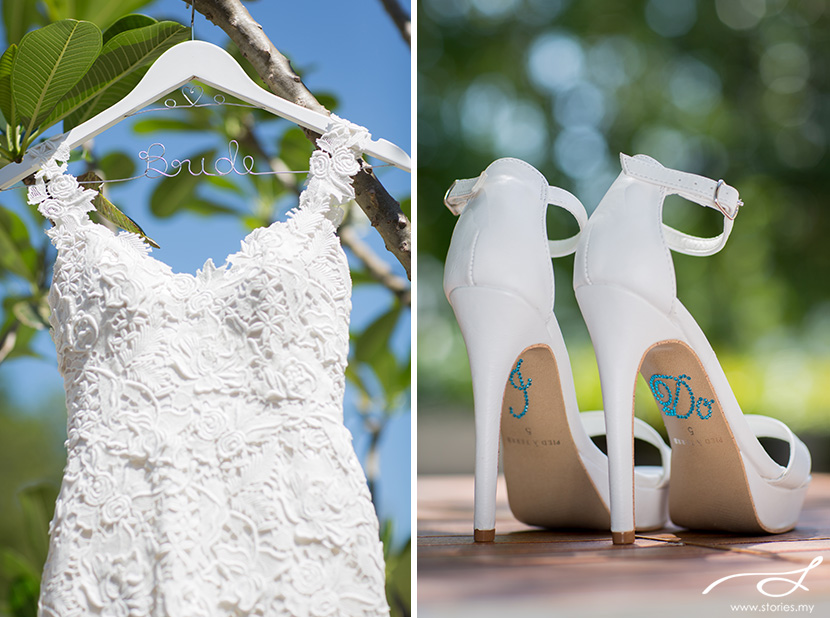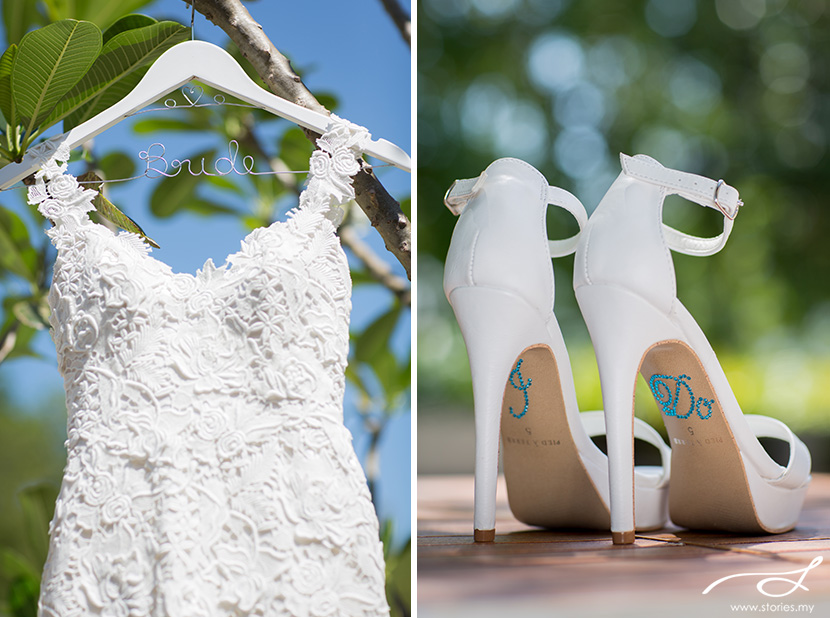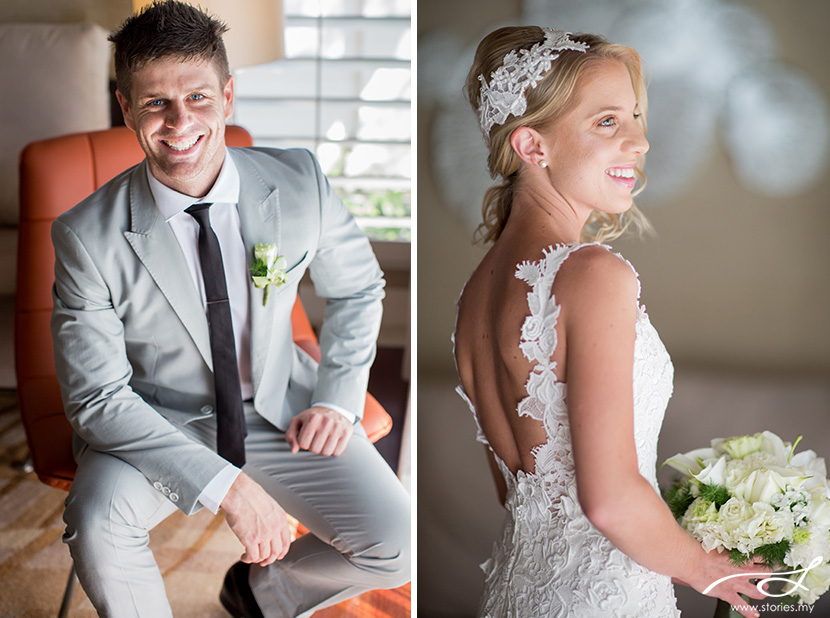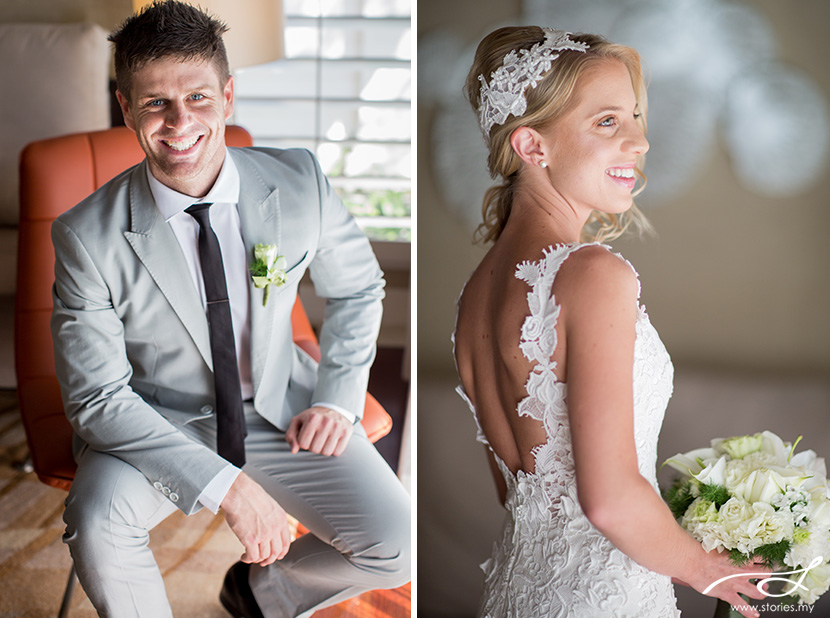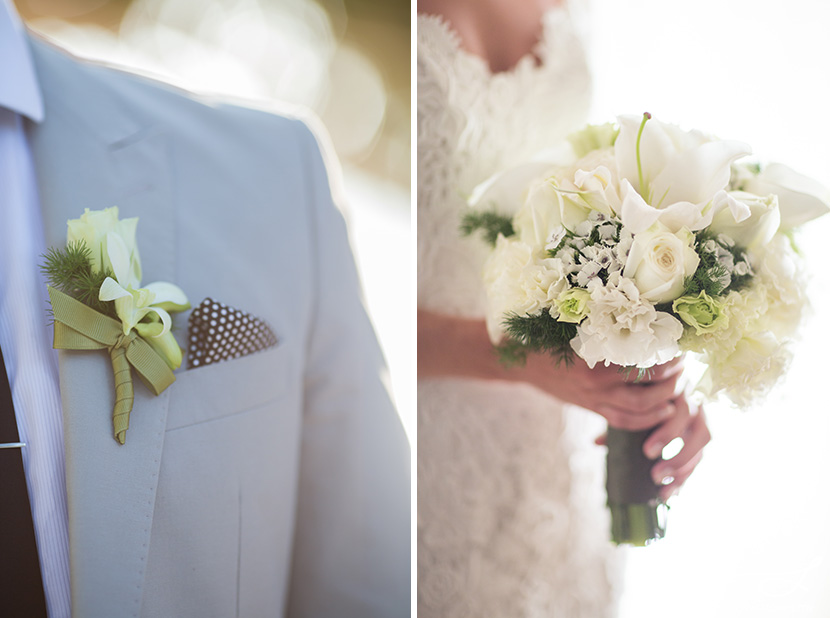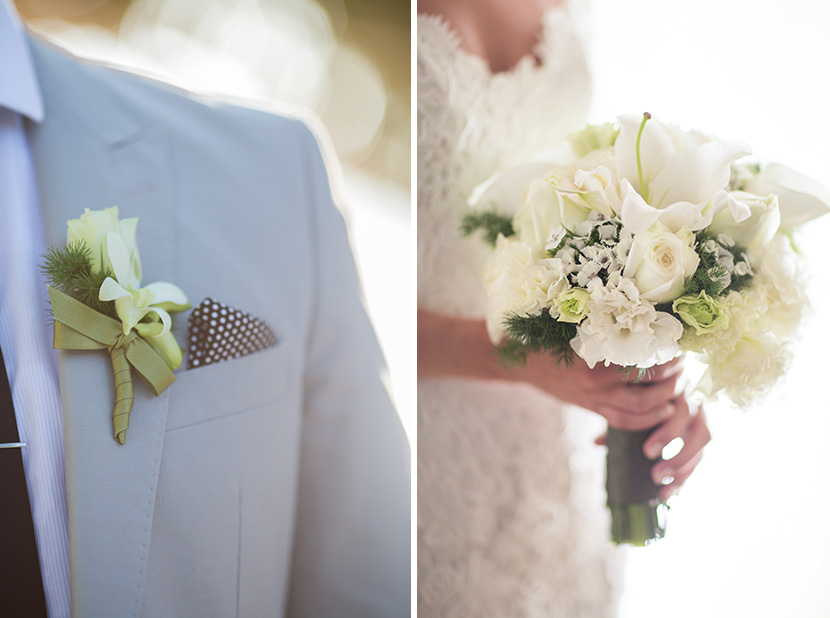 These bonbonniere candles were made by Alicia's sister-in-law. White over white. They match perfectly well with the setting.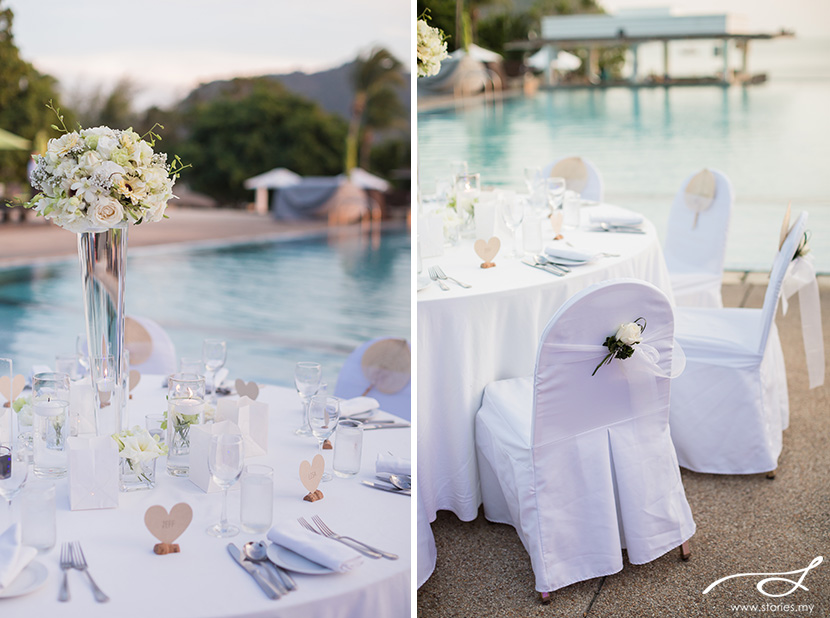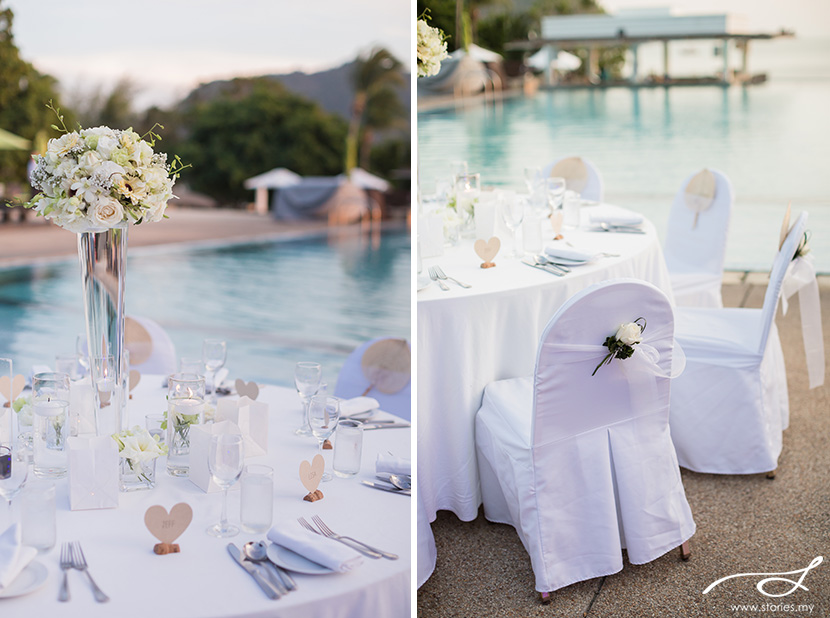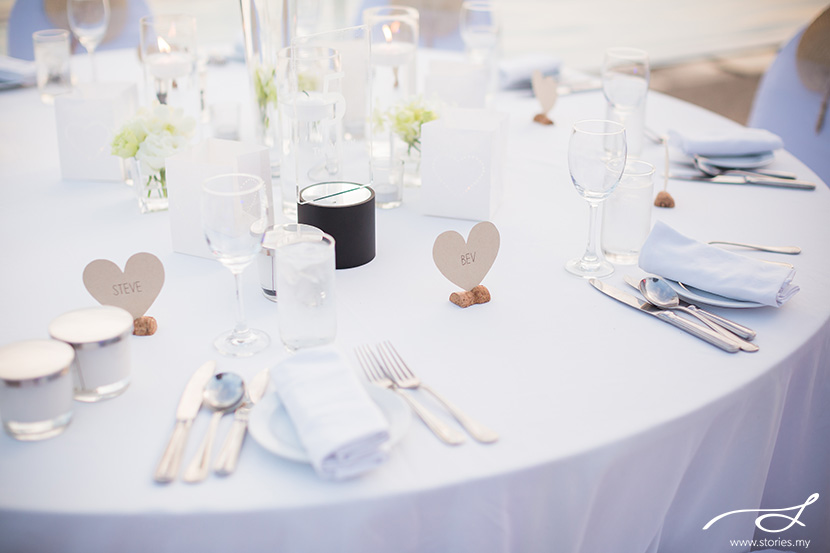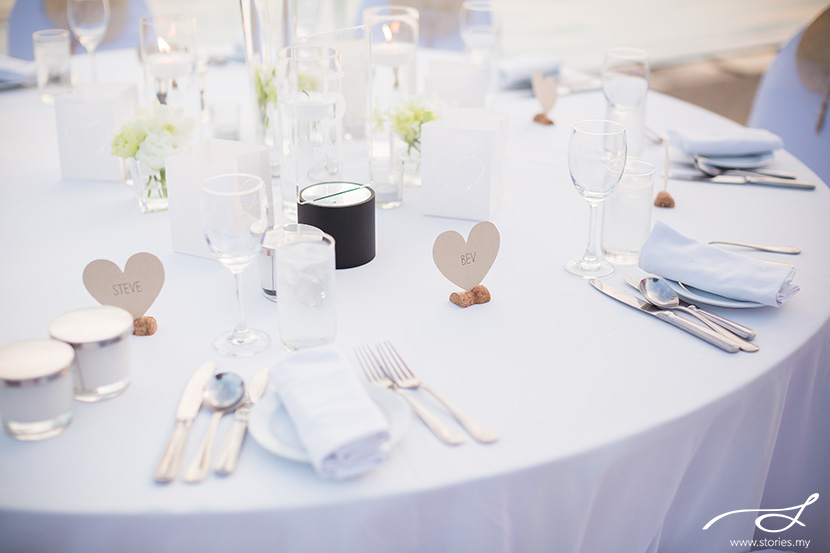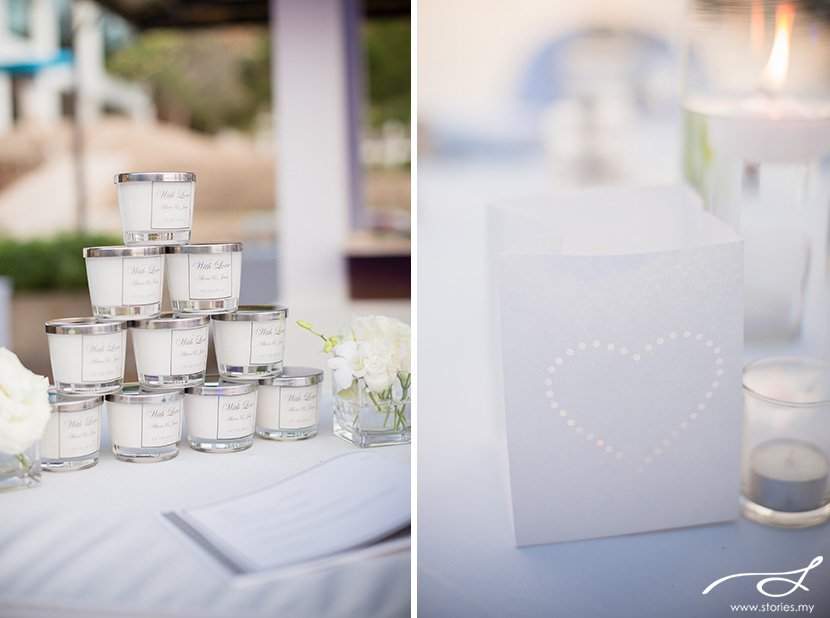 The Westin, Langkawi was a gorgeous backdrop for their wedding. Beautifully situated on a private stretch of beachfront, it emits tropical pleasures in the midst of luxury. Of sandy white beaches, endless blue sea, and surrounding magnificent mountains, breezy wind and shady trees, this is where relaxation and comfort meet convenience.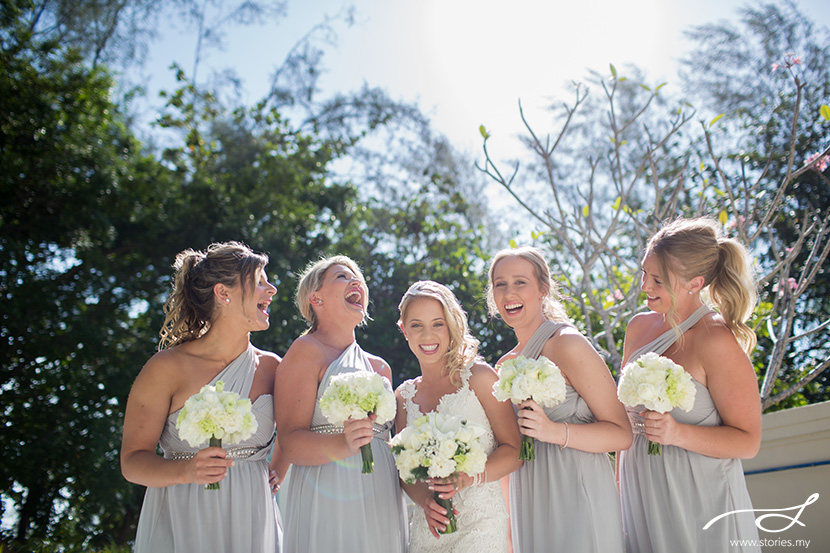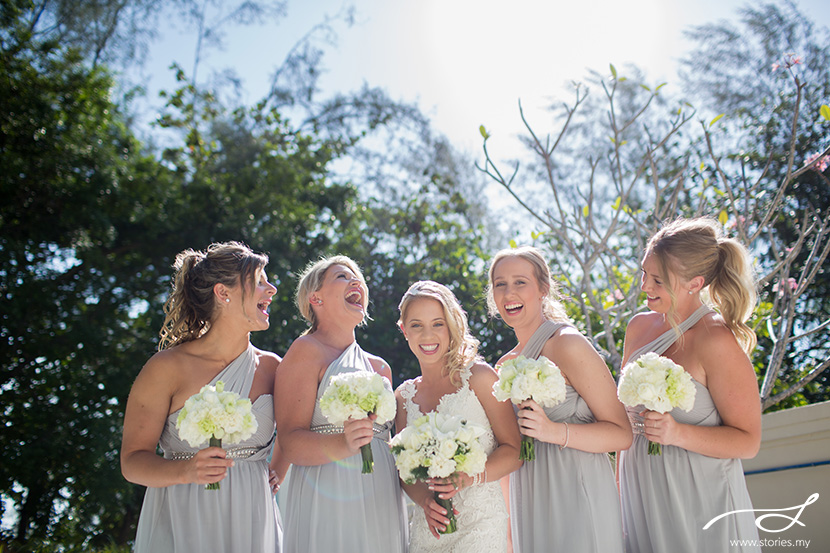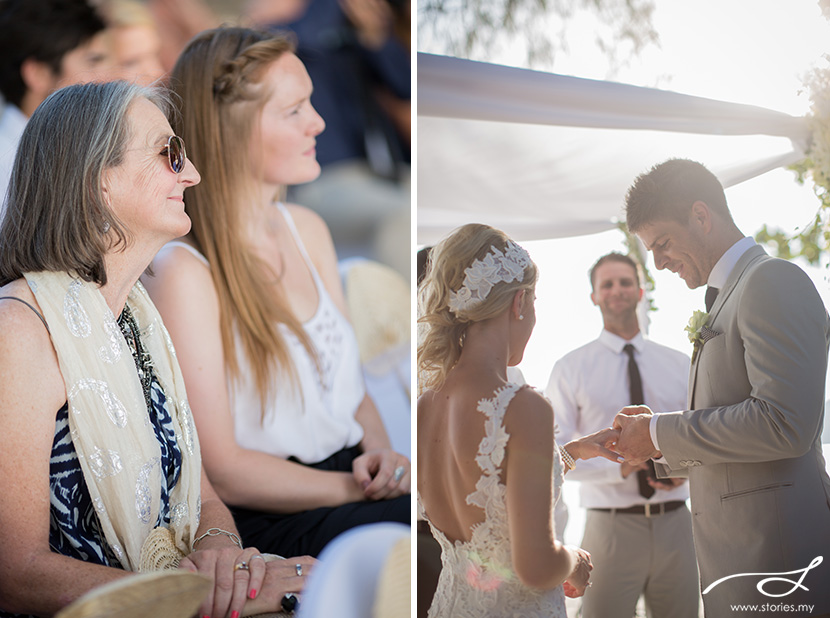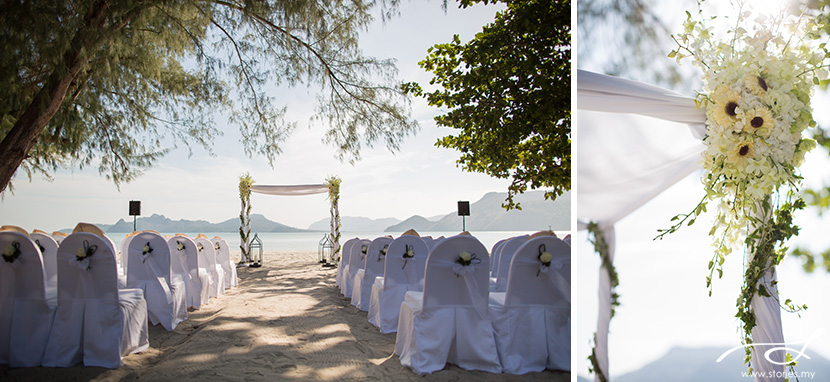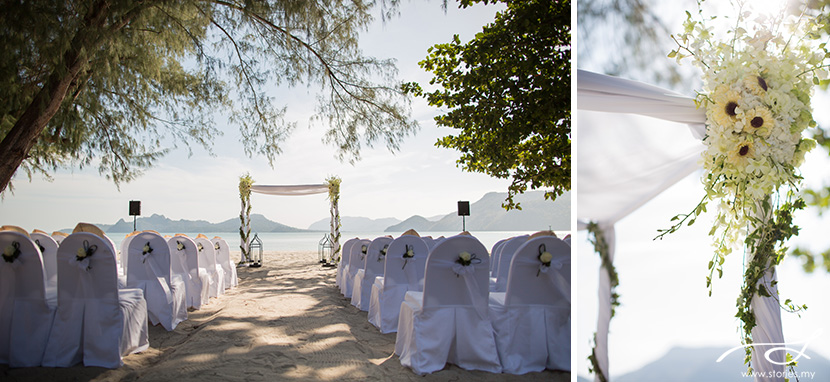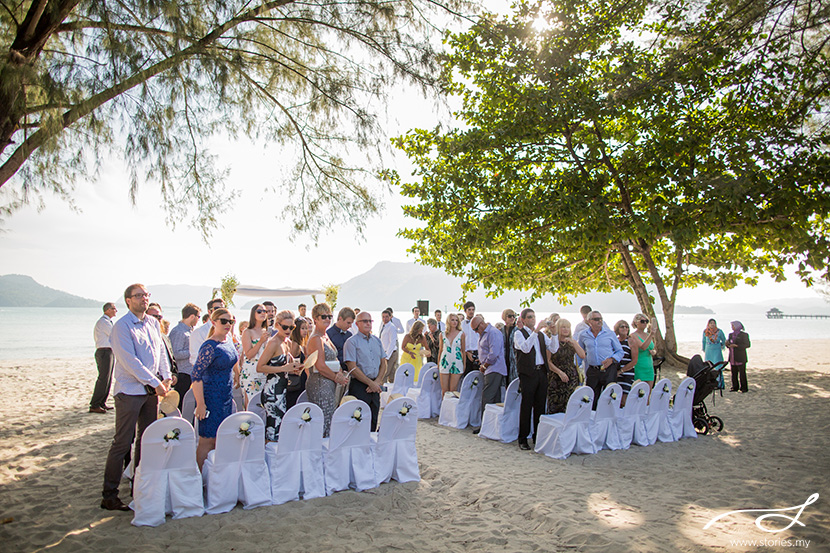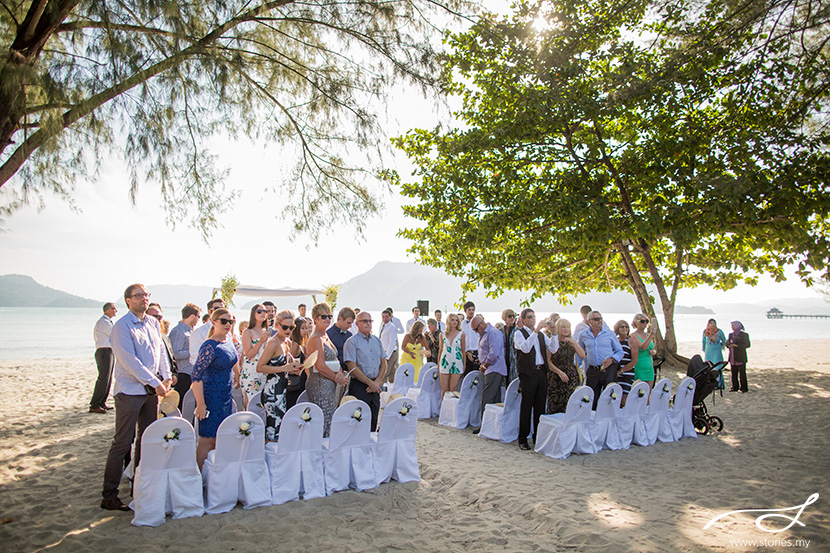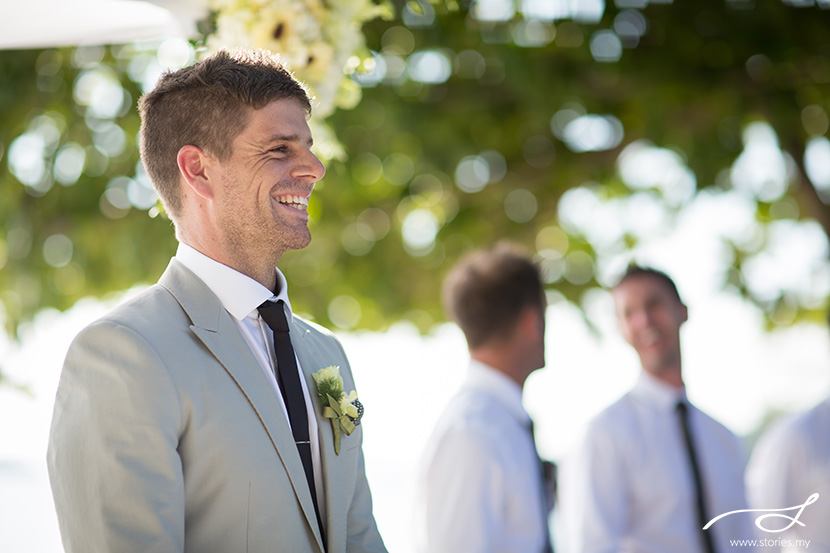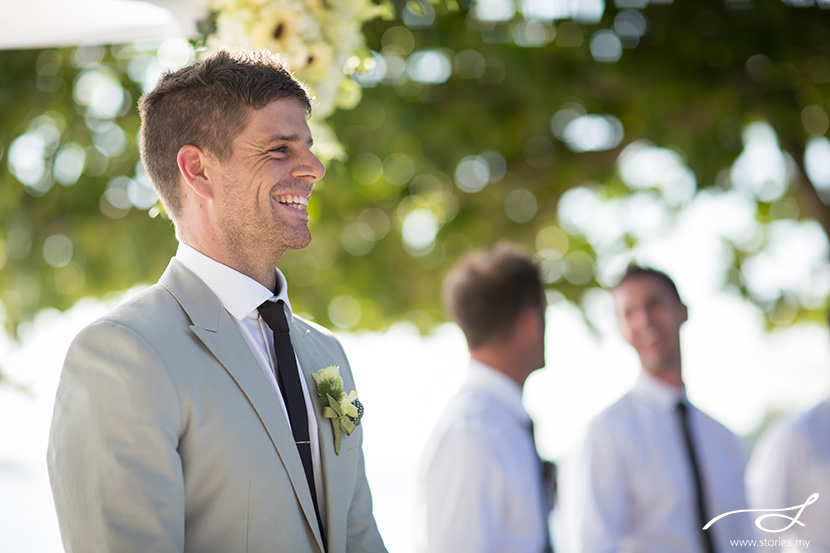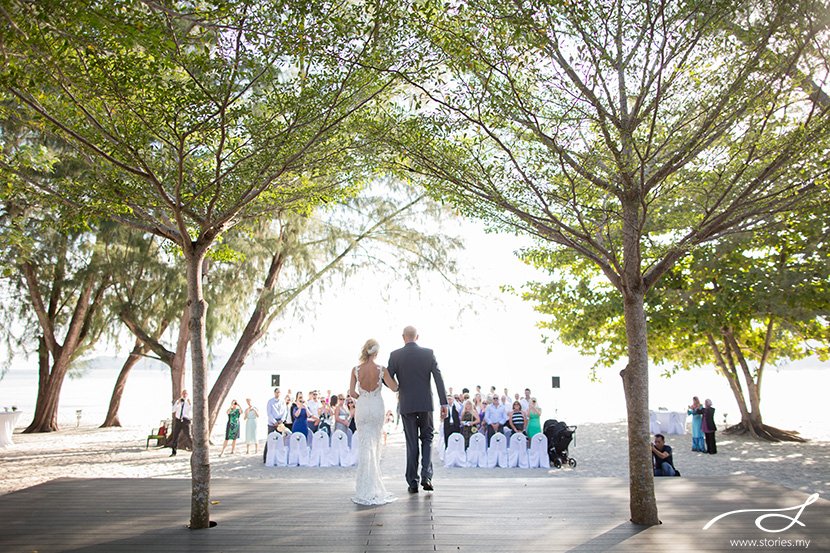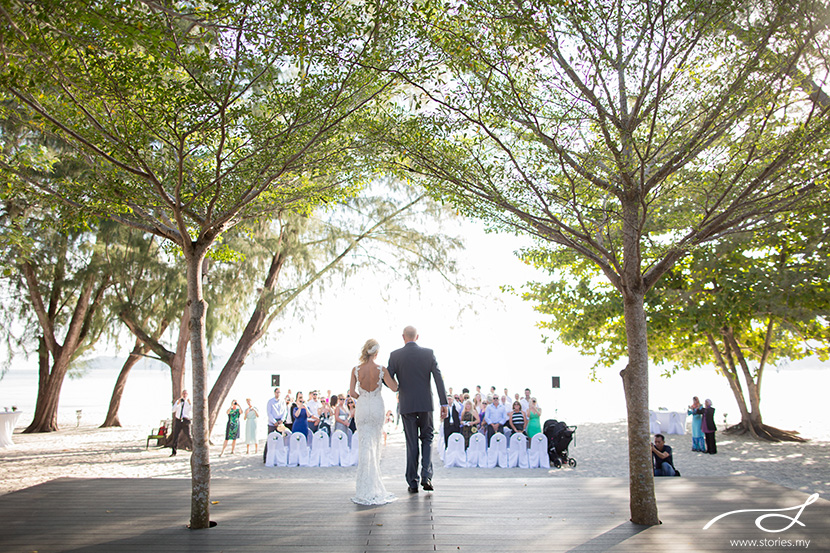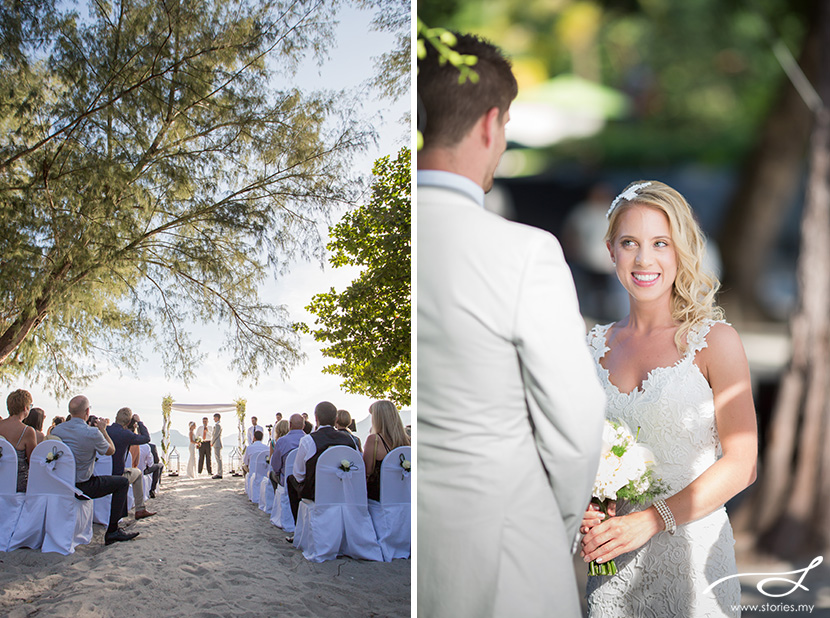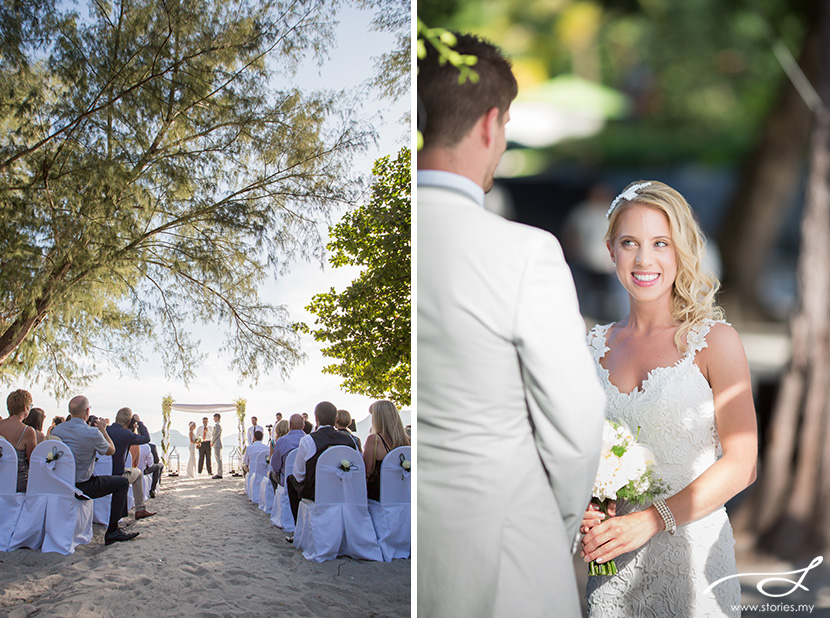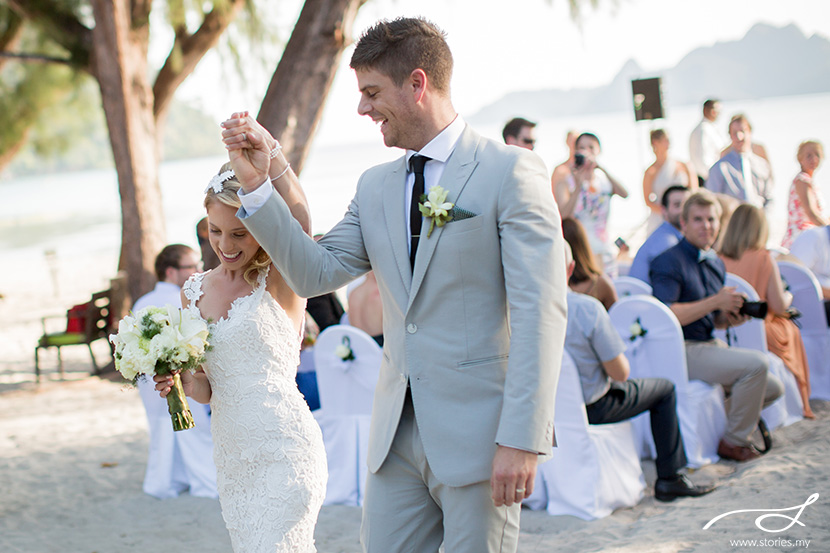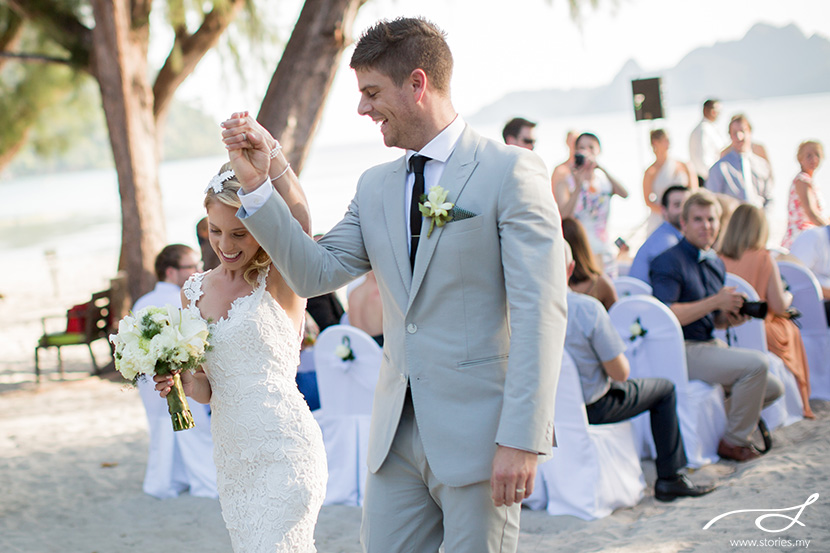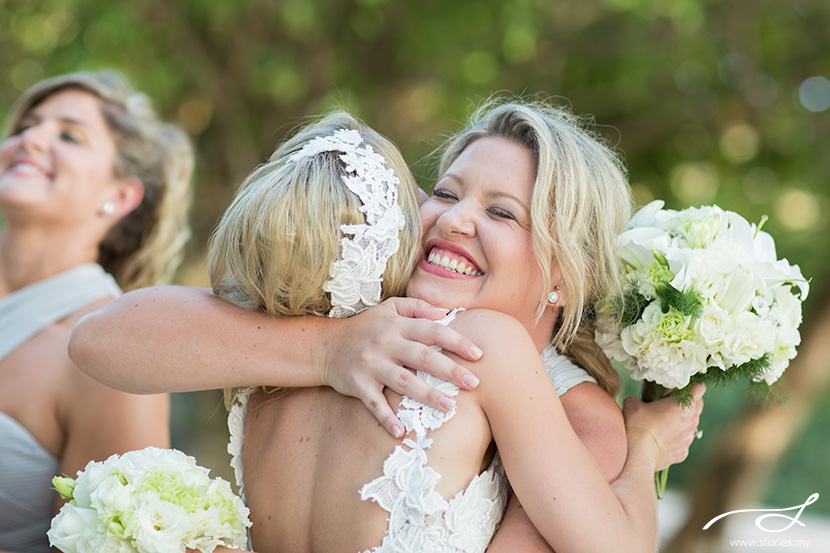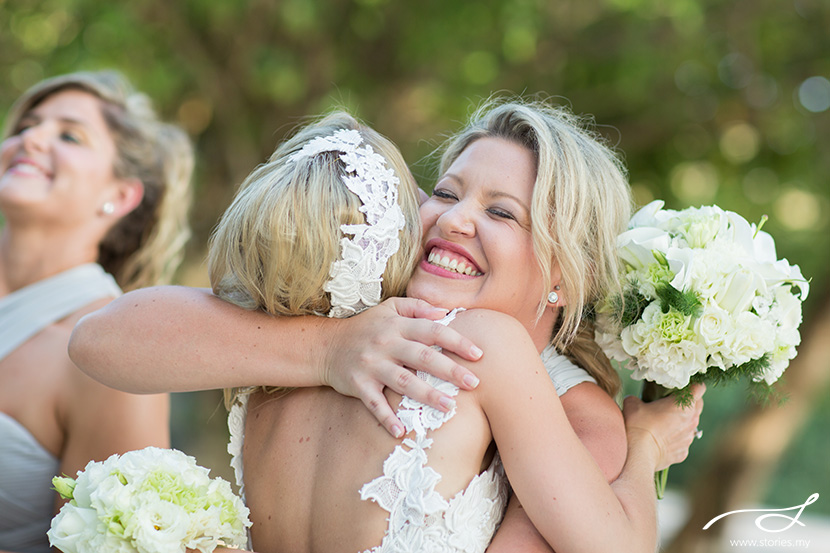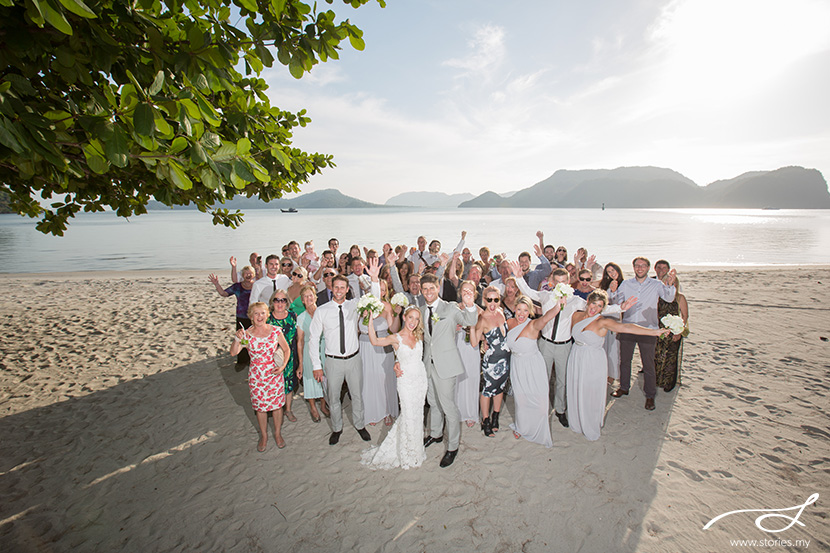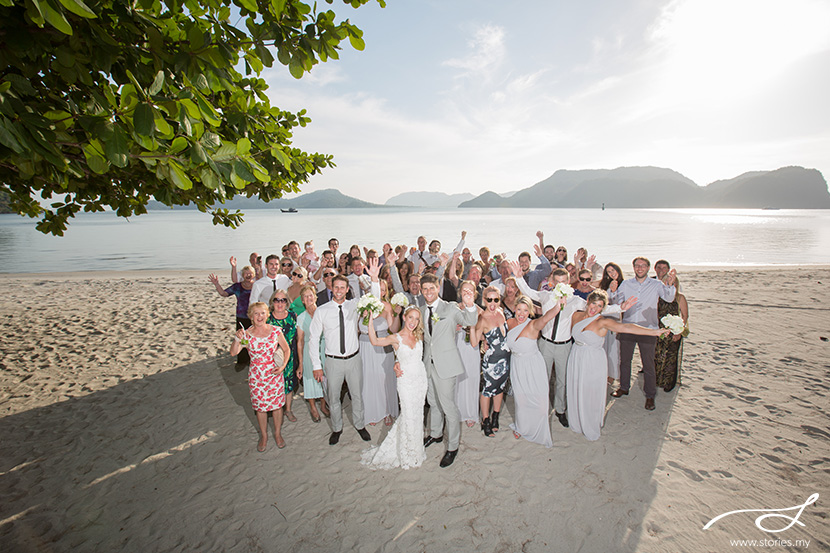 This gem in the Jewel of Kedah, was truly a serene destination for blissful weddings and honeymoons.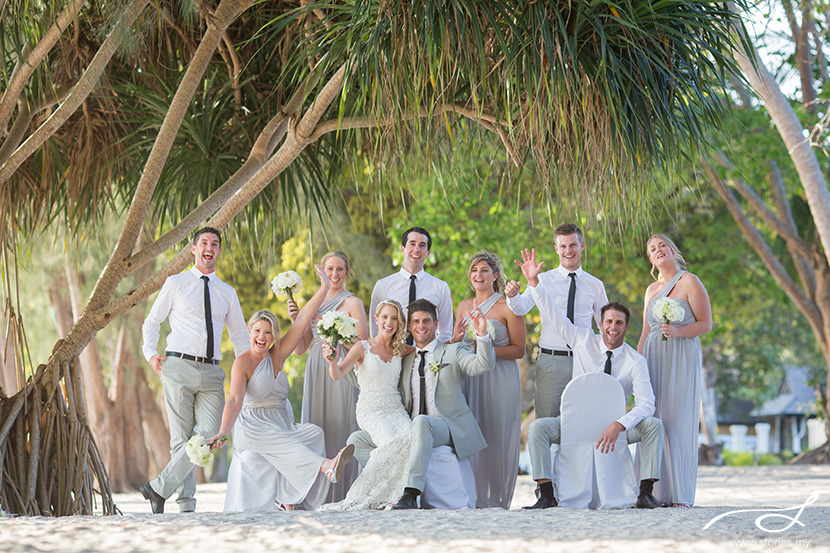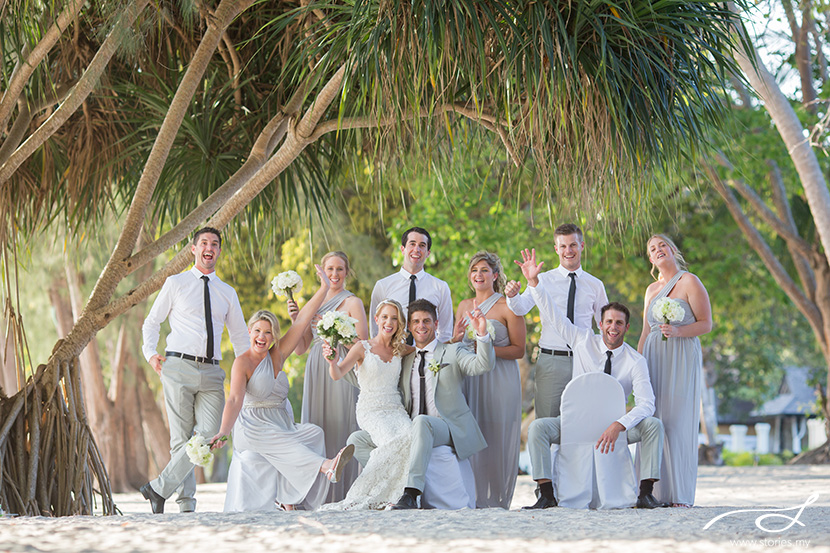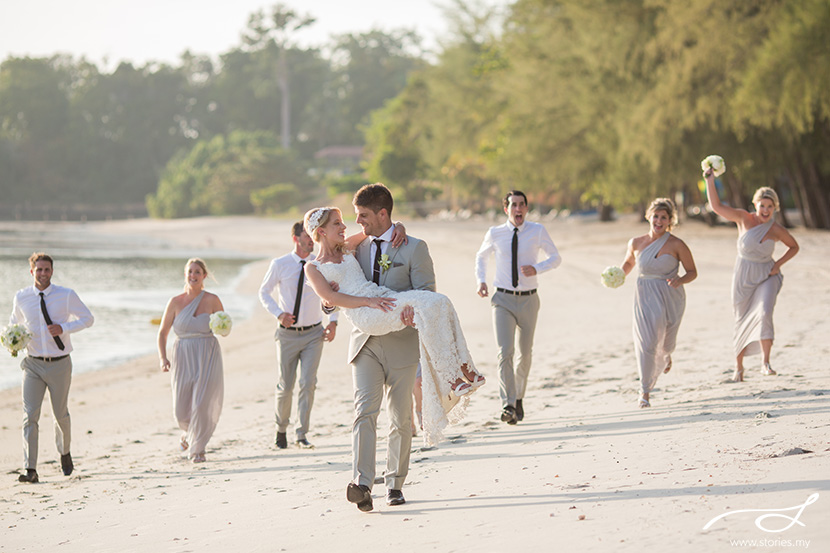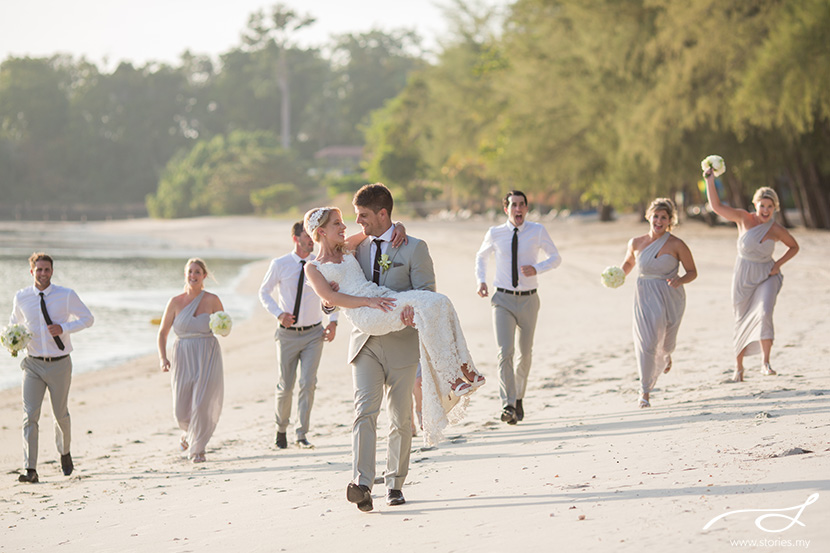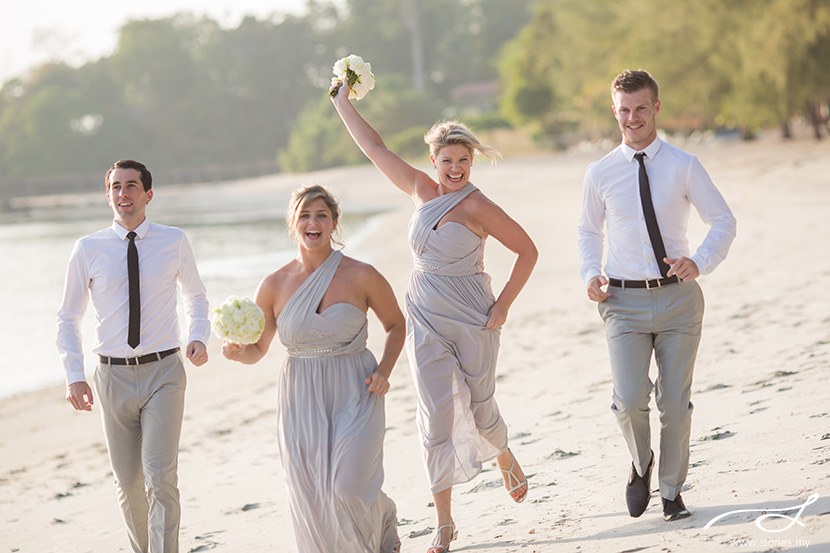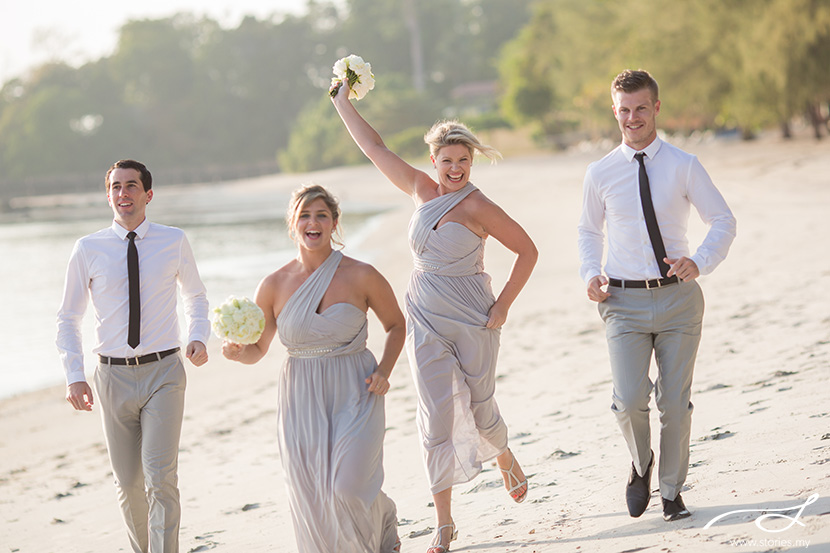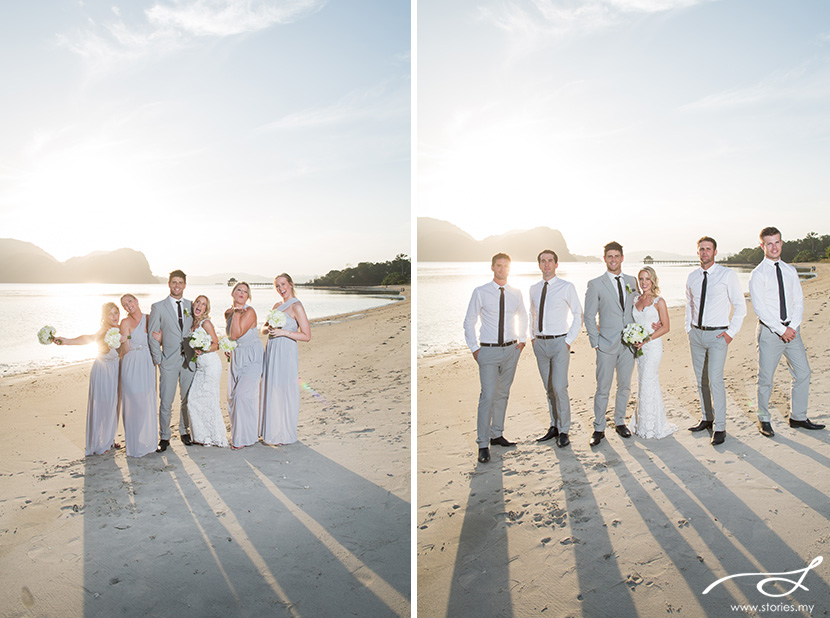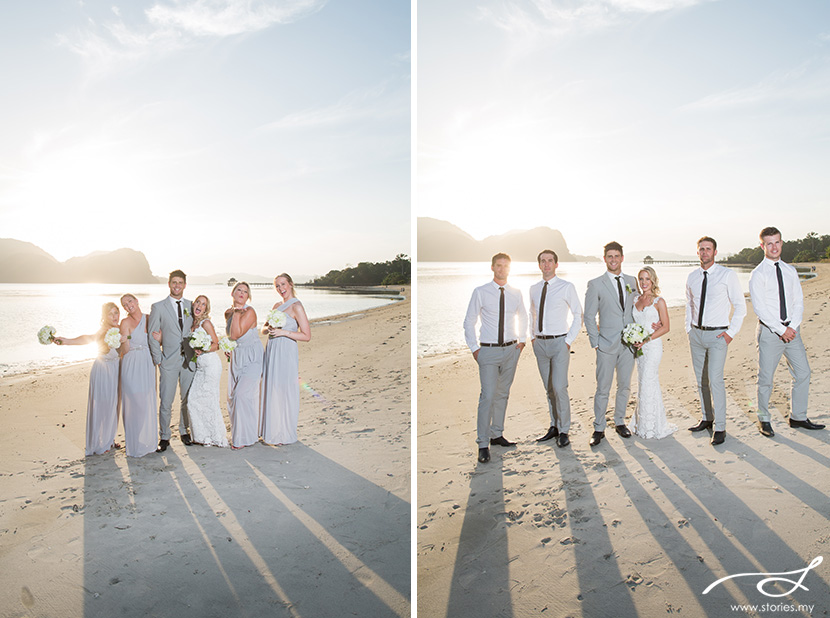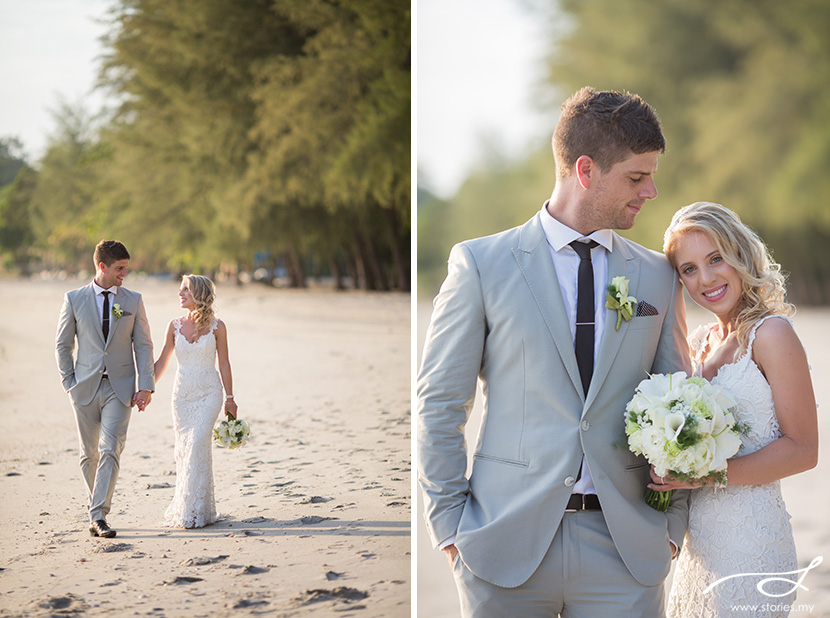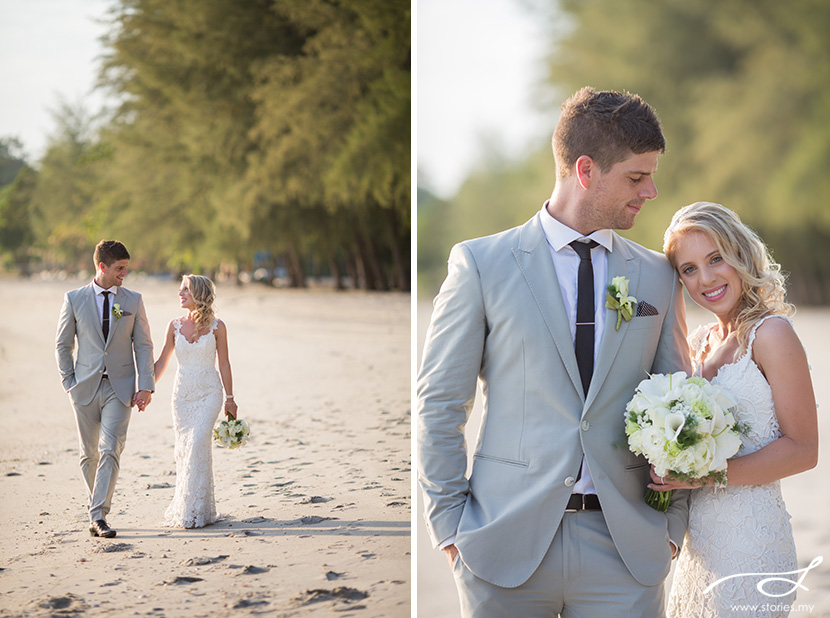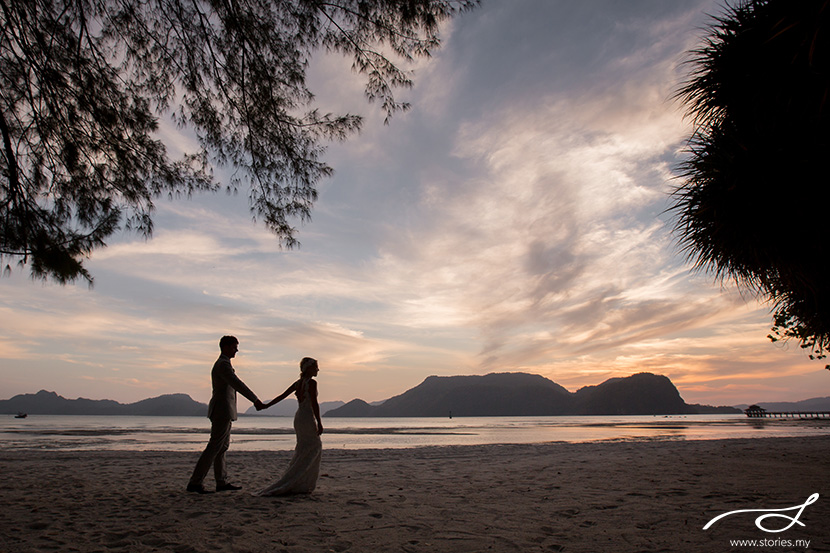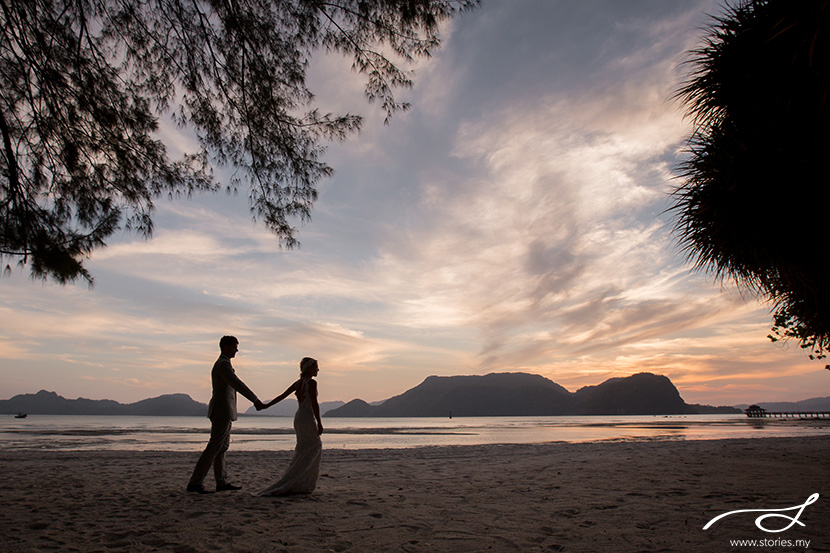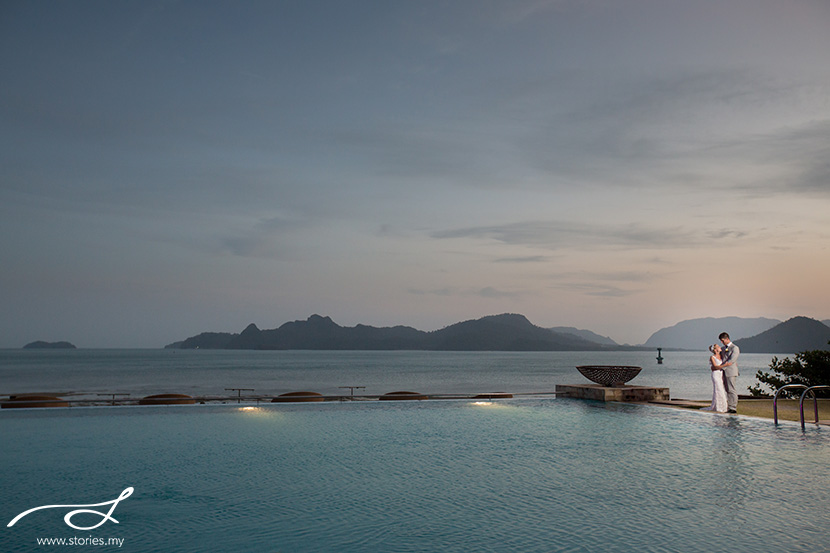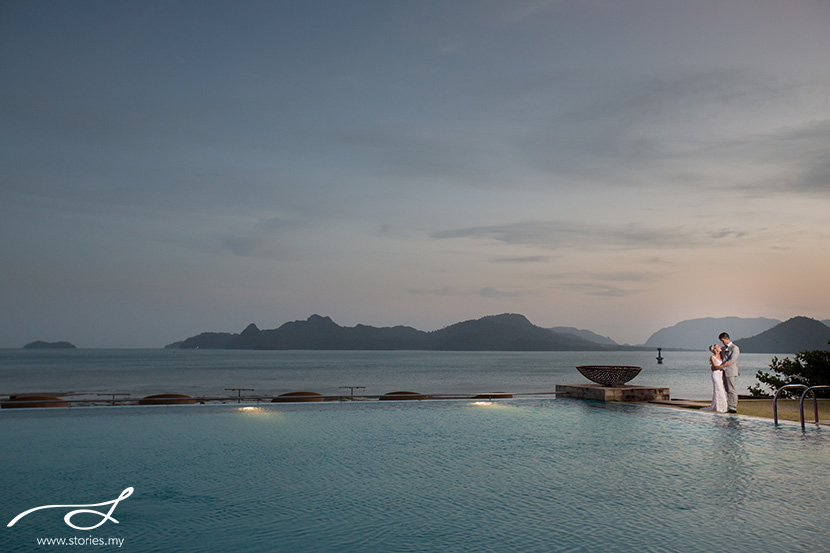 Alicia's personalized wedding gown was indeed lovely. Floral lace in white contouring her gorgeous bodice with a vintage hairpiece adorning her wavy blond hair… She is a mermaid on land who's getting married with her prince charming.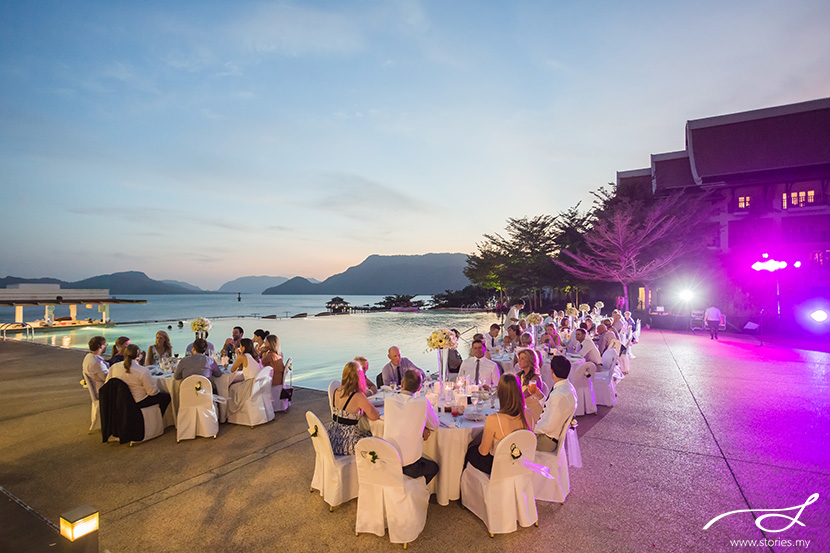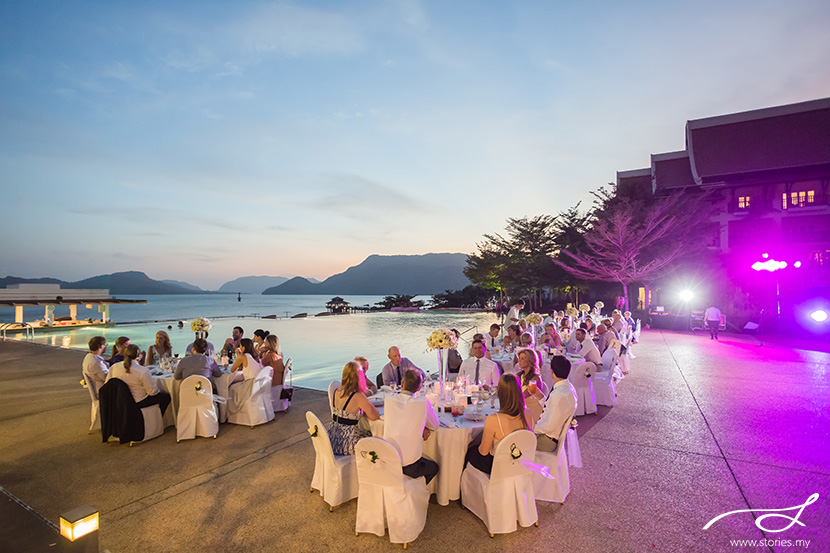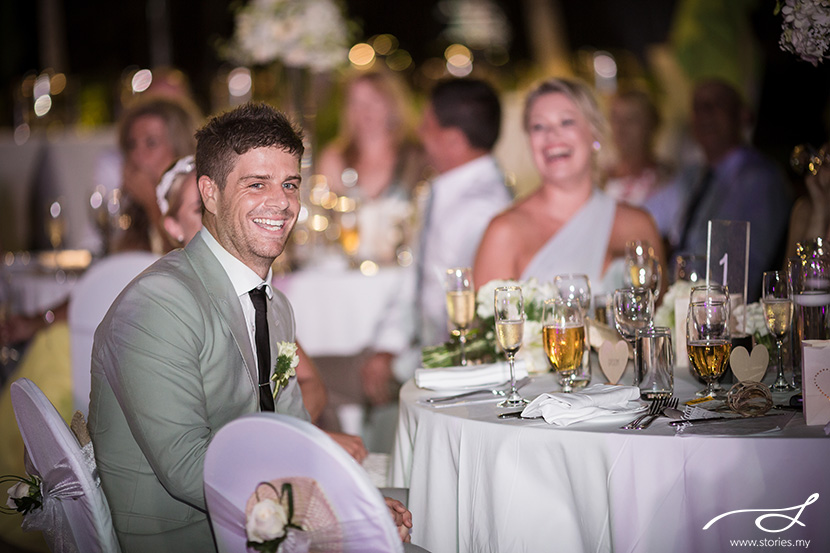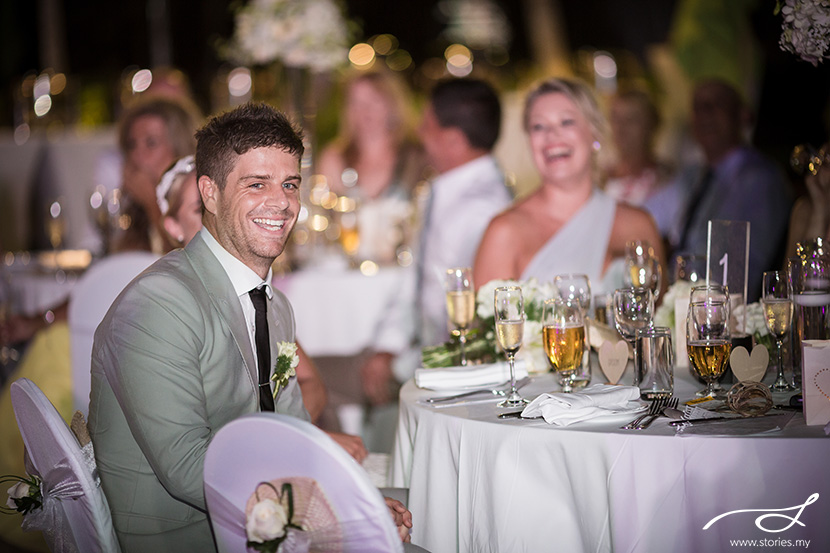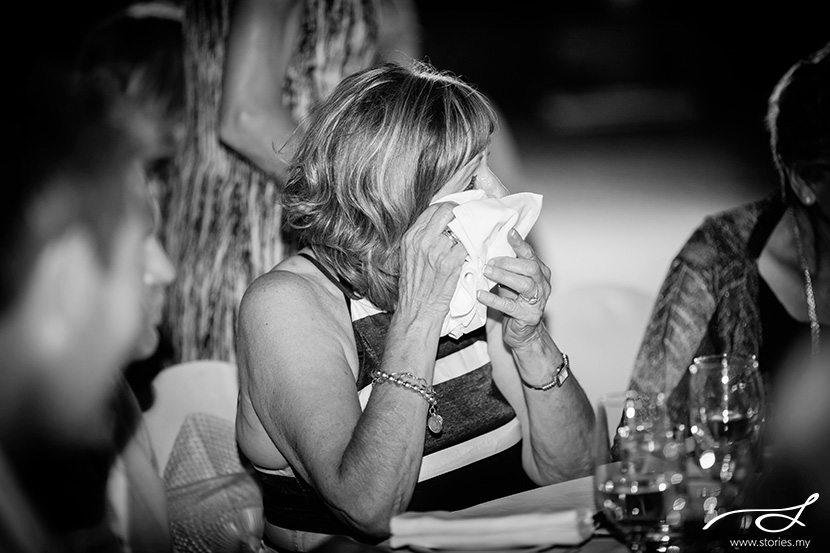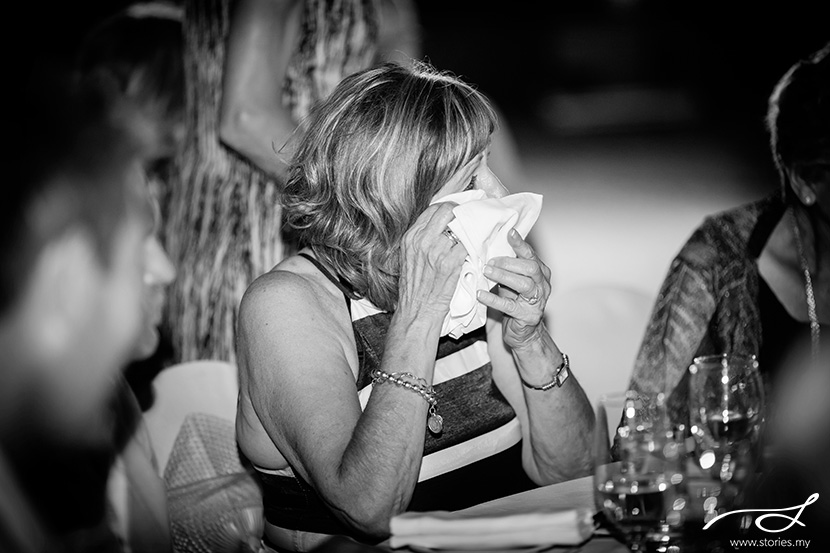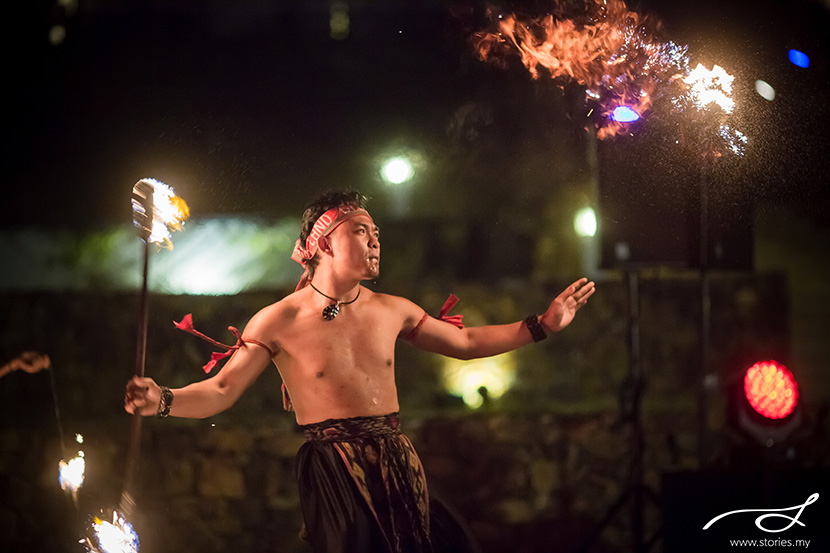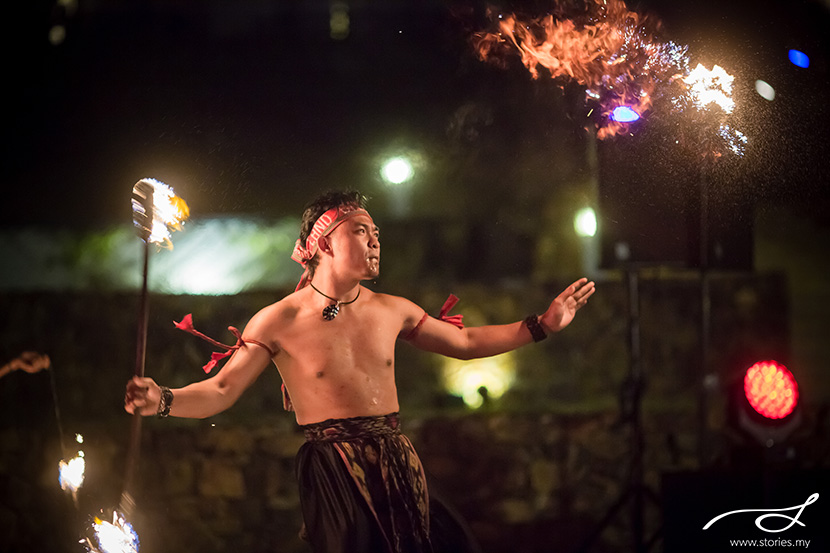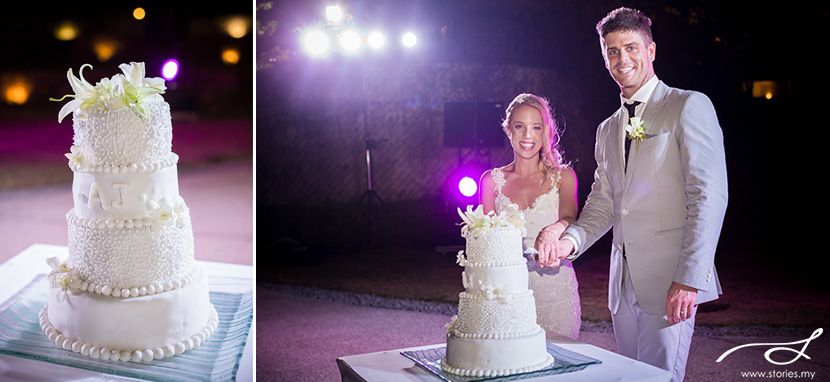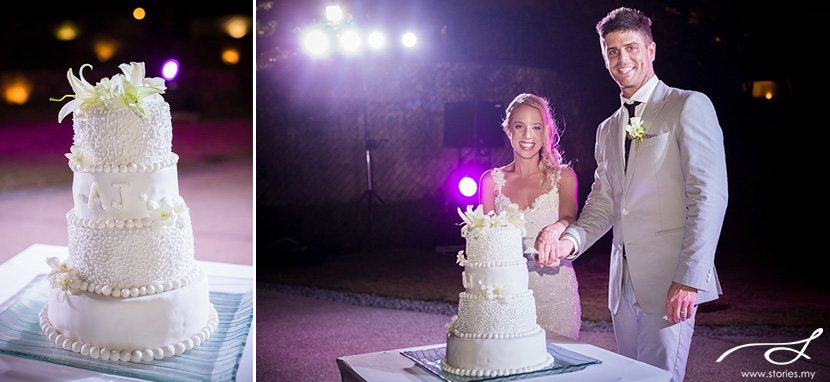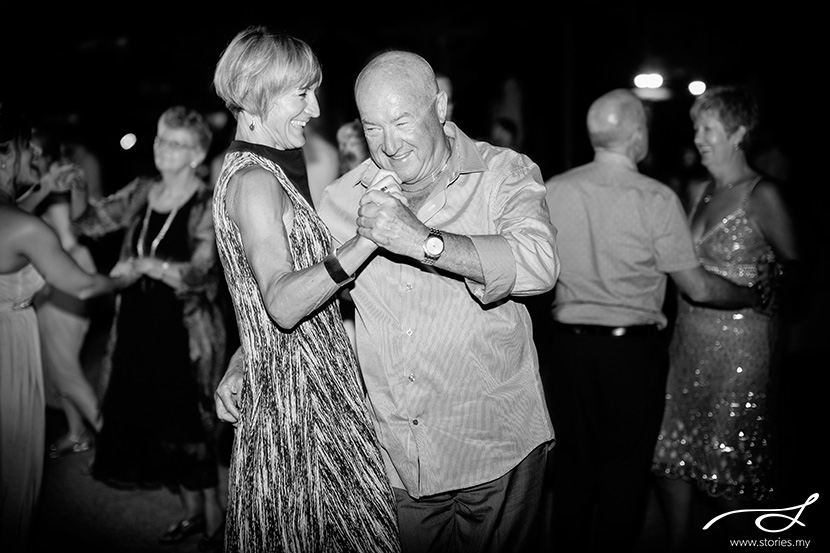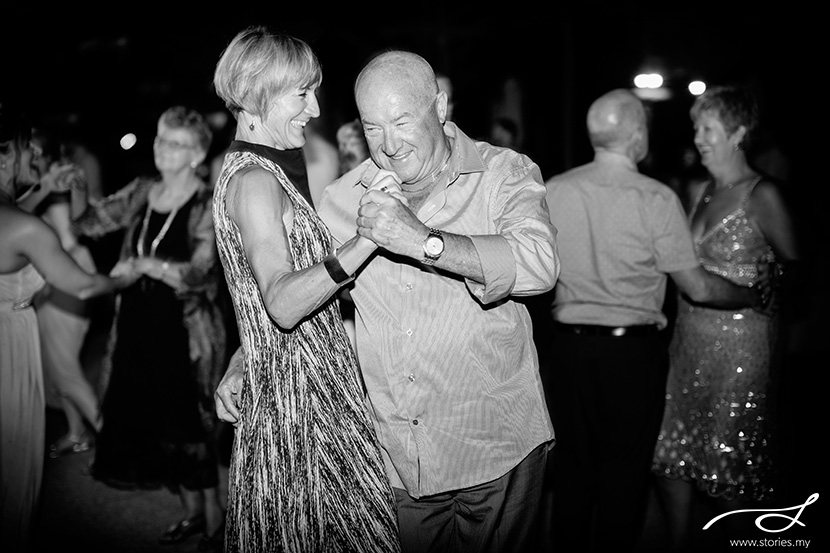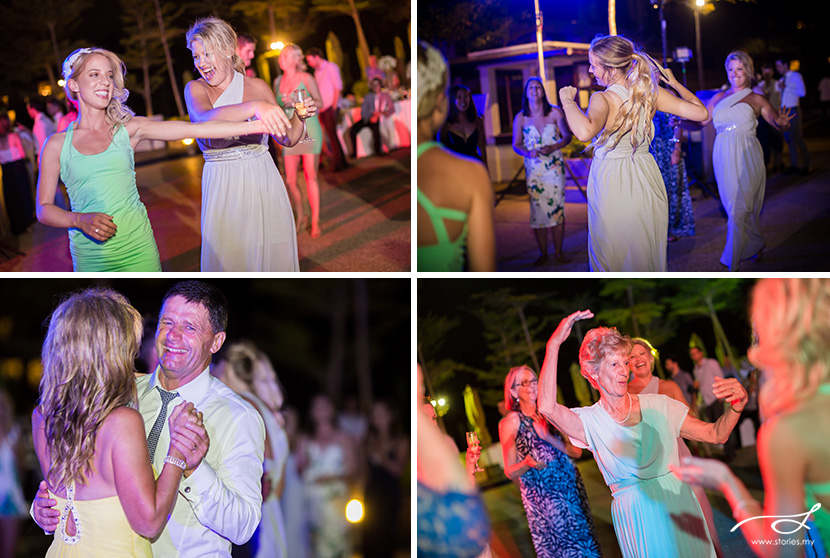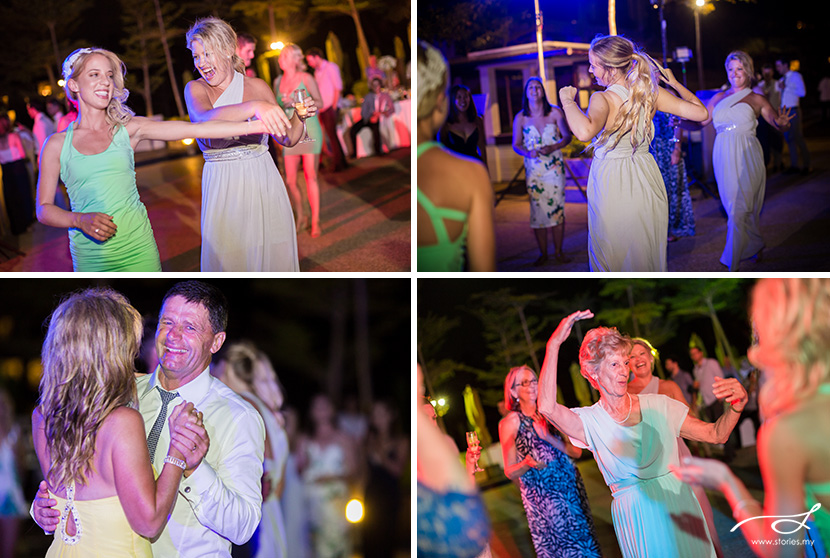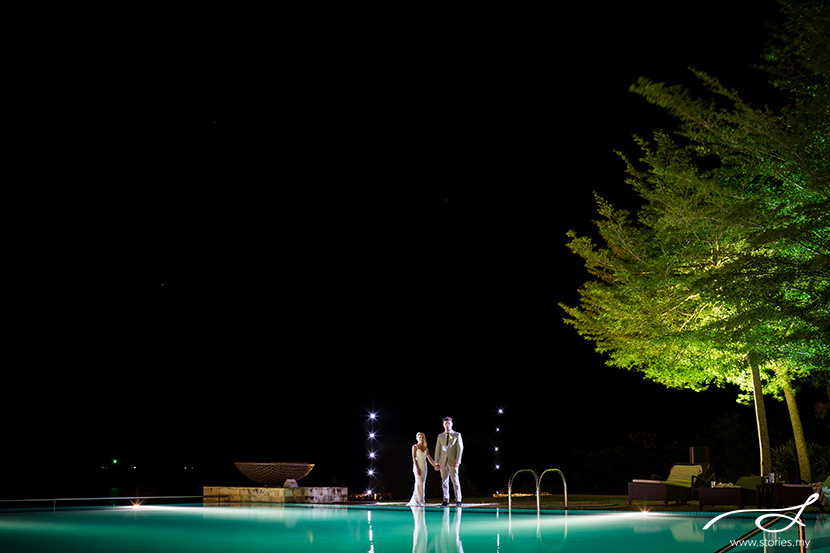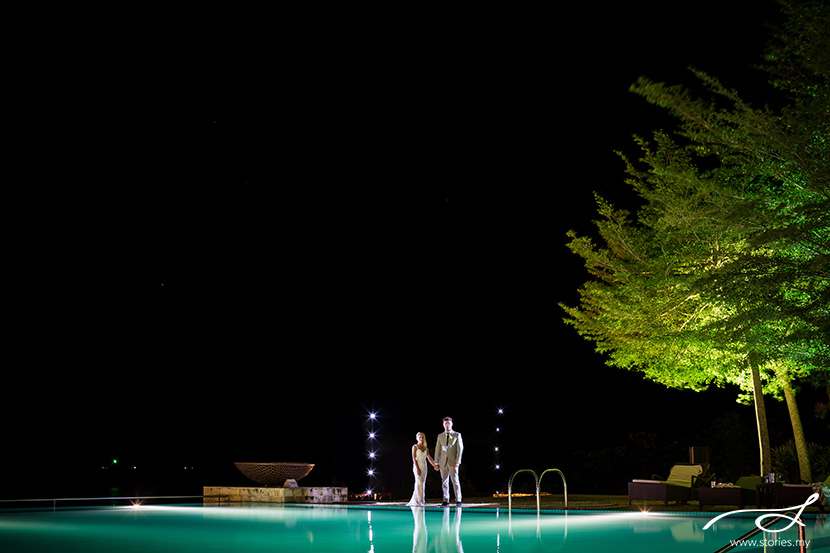 ~All glories belong to Stories.my~
Photographers: Grace & Nigel
Wedding Location: The Westin, Langkawi
Wedding Gown: Sanela at Red Pearl Couture
Groom's Attire: Calibre, Australia
Decorations: Handmade by the couple, flowers by the hotel