When it comes to beauty, it's a must for ladies, especially brides-to-be, to look their very best on that very special day! We all know that preparing for a wedding can be hectic and tiring, especially when the couple has to juggle work, wedding plans, reservations and looking good on their big day at the same time! A good way to relax yourself is of course, by pampering to the needs of every part of your hands and feet. Get ready for your big day with Nail Lovers as we strive to provide you the best for your every need!
By Stephanie Leong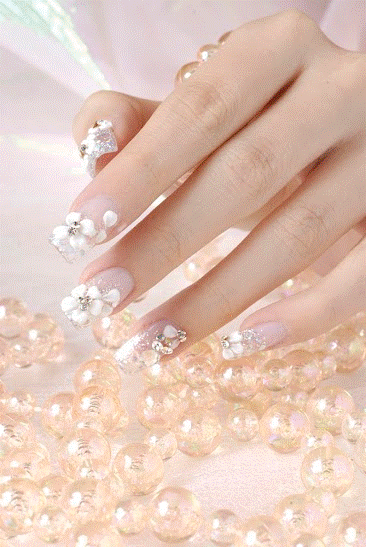 Simple yet striking: These gel flowers and crystal sequins will go very well with classic white bridal dresses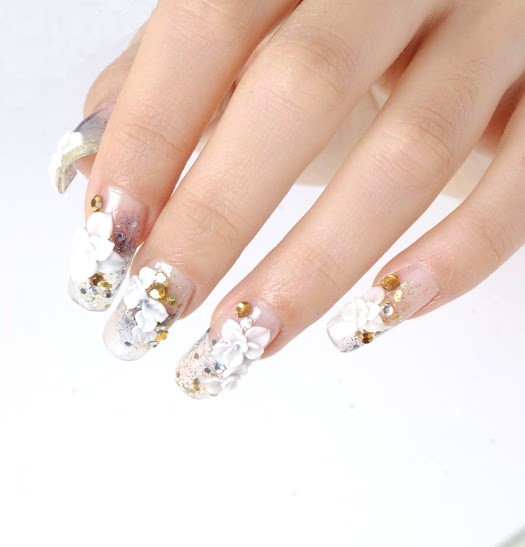 Keeping it classy: An up-close picture of Nail Lovers' enticing gel combinations of white, silver and gold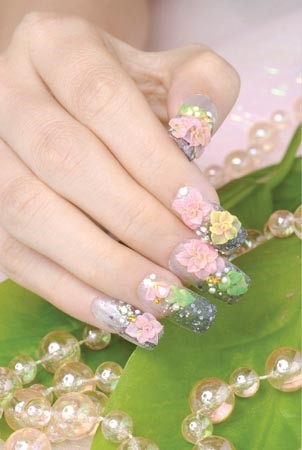 Garden of Eden: A beautiful combination of pastel colours and bigger gel flowers for a more dramatic look. Suitable for day and night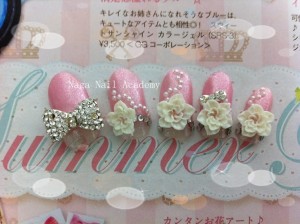 Dainty and girly: Ribbons and flowers will show your feminine side 
If you prefer something not too subtle and dramatic, below are examples of what Nail Lovers call intense nail art;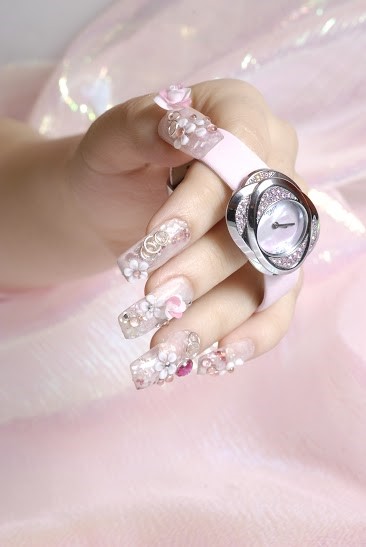 Floral Drama: Long gel extensions with crystals, flowers and even mini rings to signify a big day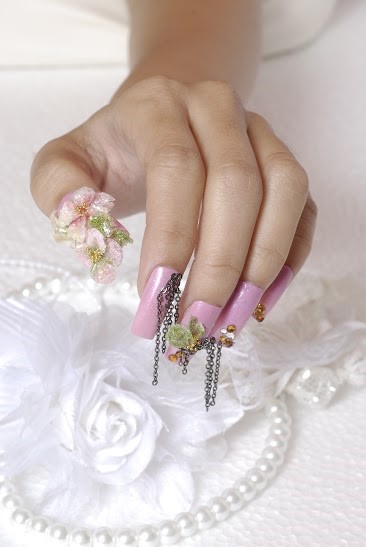 Perpetually Pink: Perfect for the pre-ceremony or wedding night dinners
Apart from just preparing your nails (and toes, if you like!) for your wedding, engagement party or any special occasion, if you generally love getting your nails clean, polished and pampered, Nail Lovers provides one of the most excellent and professional services in town! Strategically located at Sri Petaling, an up and coming neighbourhood that's close to both Bukit Jalil and Old Klang Road, Nail Lovers provide services such as the classic mani-pedi, gel mani-pedi, painted nail art and 3D nail art. Besides these services, they also provide classes and courses for those who are interested in enhancing their delicate art skills on fingernails too!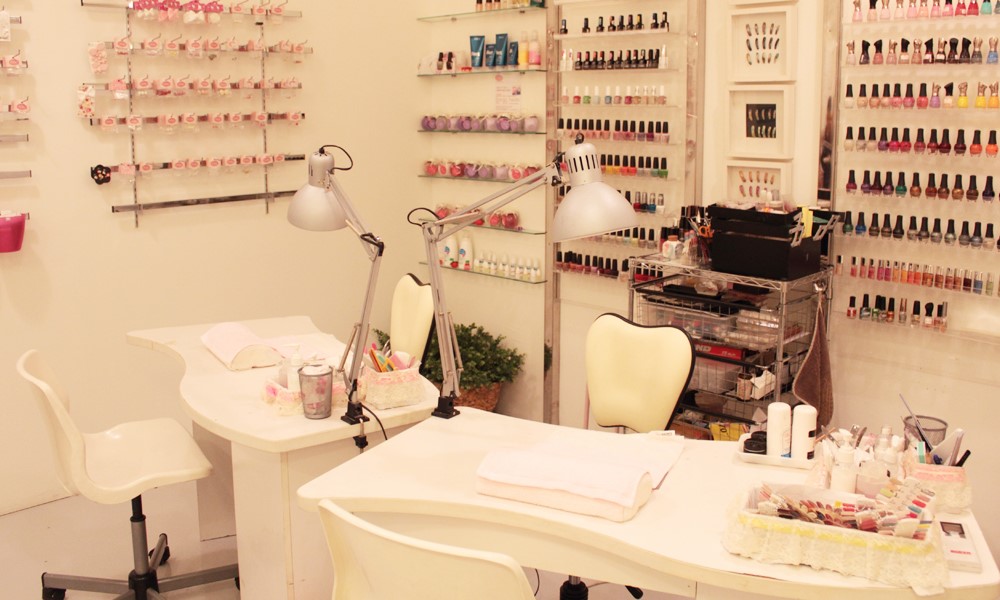 White and spacious: Clean and personalized tables and seats for manicure services.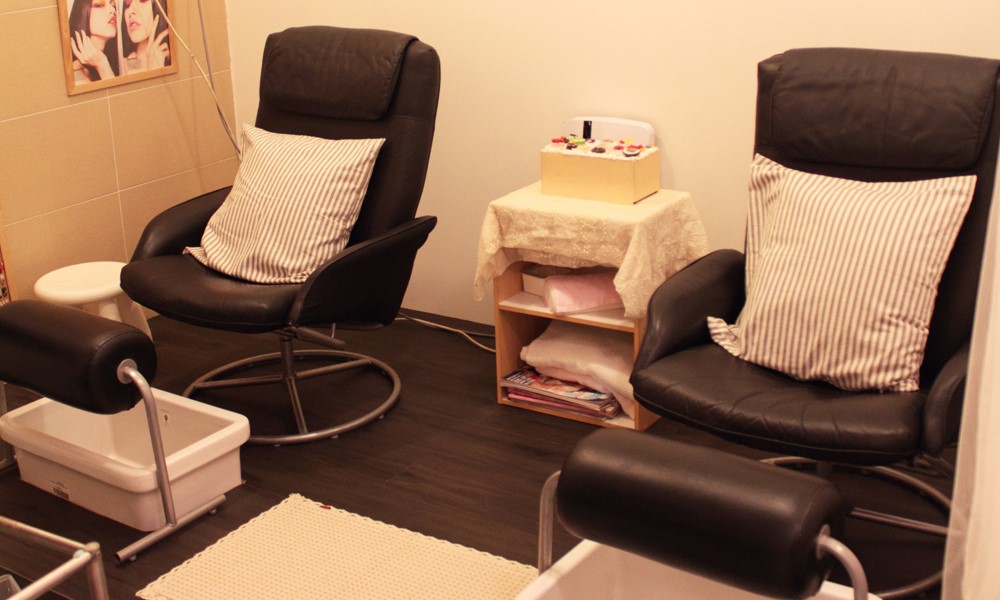 Pedicure services are done here: Comfortable and hygienic settings always make customers welcome and at ease.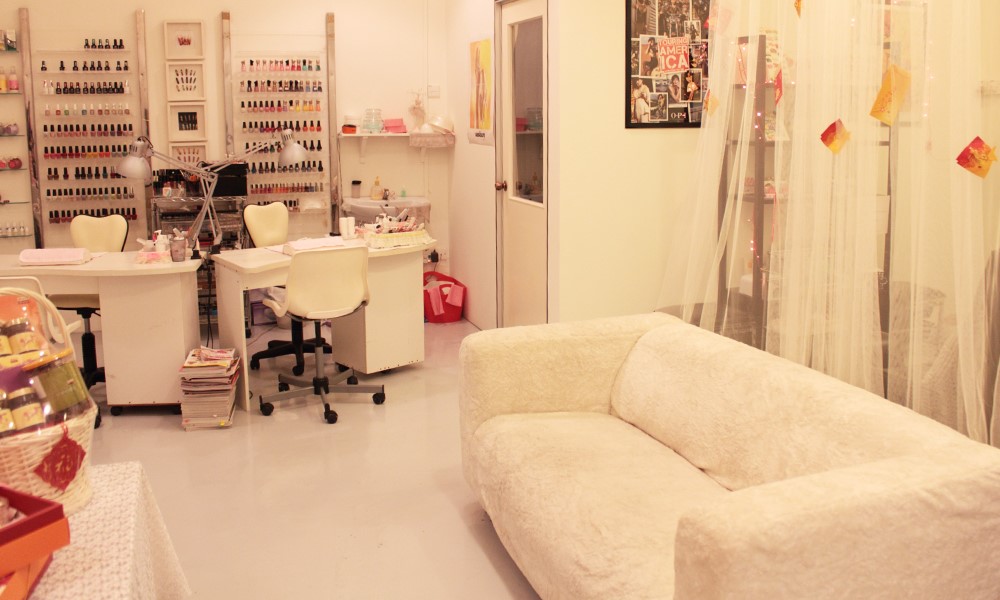 Pearly white waiting area: This pearly white theme gives patrons a sense of relaxation and hygiene at the same time. Patrons with children, friends or partners can wait for them in this comfortable space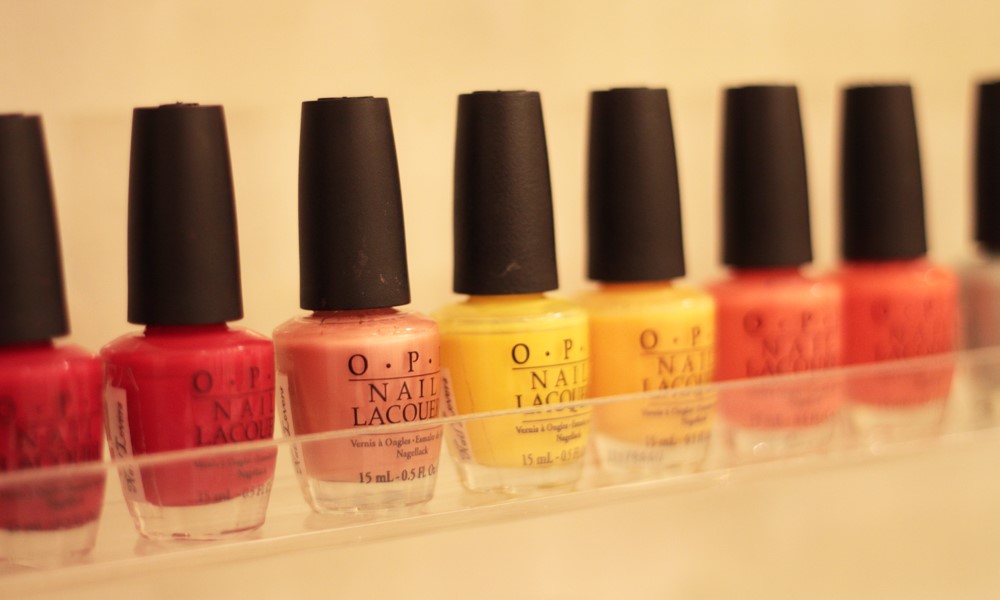 OPI Craze: Only original OPI nail polishes are used here at Nail Lovers
Imagine coming home with uneven and discolored nails but, you're too tired to even move after a long, exhausting day at work. Pamper yourself; guilt-free! These days, not only do women enjoy nail services, men are doing their best at beautifying themselves as well! Whether it's for fun, going to a girl friend's wedding or shining in the spot light of being a bride-to-be, Nail Lovers is always ready to welcome you and provide their skillfully artsy nail services!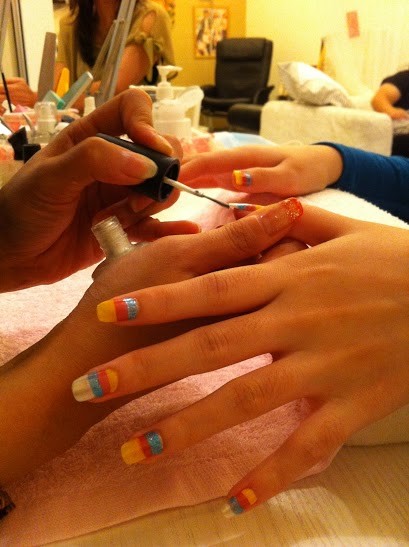 Stop everyone on their feet: Multi-colored nails for an enjoyable, casual night out!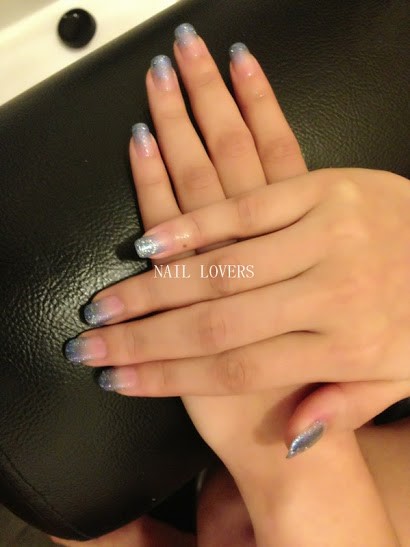 Ombre-fied!: A clear under hue with a light ocean blue glitter at the tips. Perfect for any occasion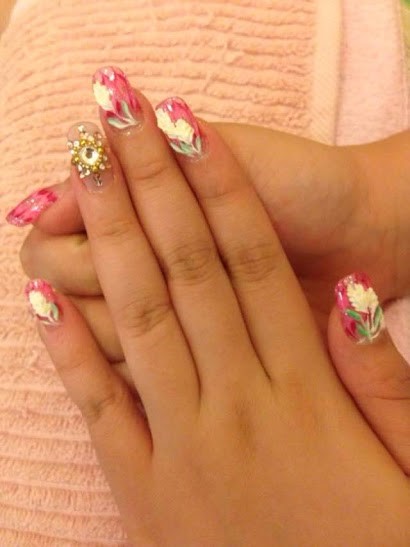 Floral is in trend: Beautiful white roses on colour gel nail art and also nail sequins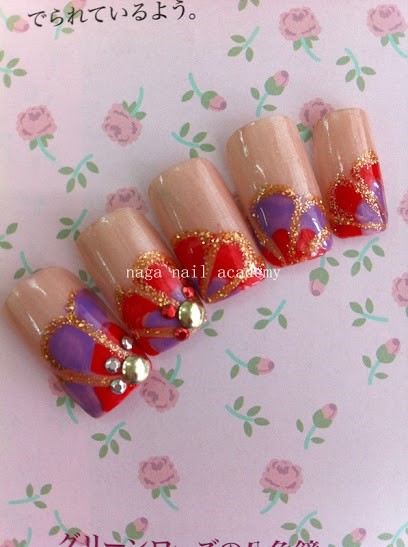 Glittery flowers: An up-close example of Nail Lovers' gel nail art
Check out more pictures of Nail Lovers' art by clicking on the pictures above or go to www.wedding.com.my/naillovers !
Nail Lovers
Address: 63/1, Jalan Radin Bagus, 55100, Sri Petaling, Kuala Lumpur, Malaysia
Contact: 012-2138421