Embarrassing awkward pictures no more. Here are some handy rules to look flawlessly stunning for your wedding souvenir.
1. Loosen Up Your Face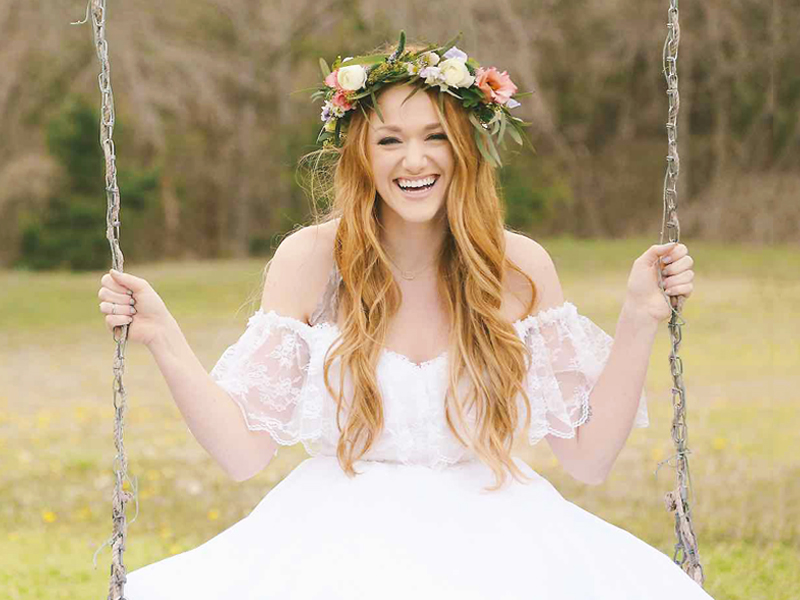 One crucial key to beautiful photos – you got to be natural. Grinning for one or two shots is cool, but grinning through a series of captures can be real tormenting – especially when you strain your feet on those insane killer heels.
Close your eyes, let your lips fall back into place, rest your face. And on the count of three, open your eyes and attack your photographer with your multi-million grin.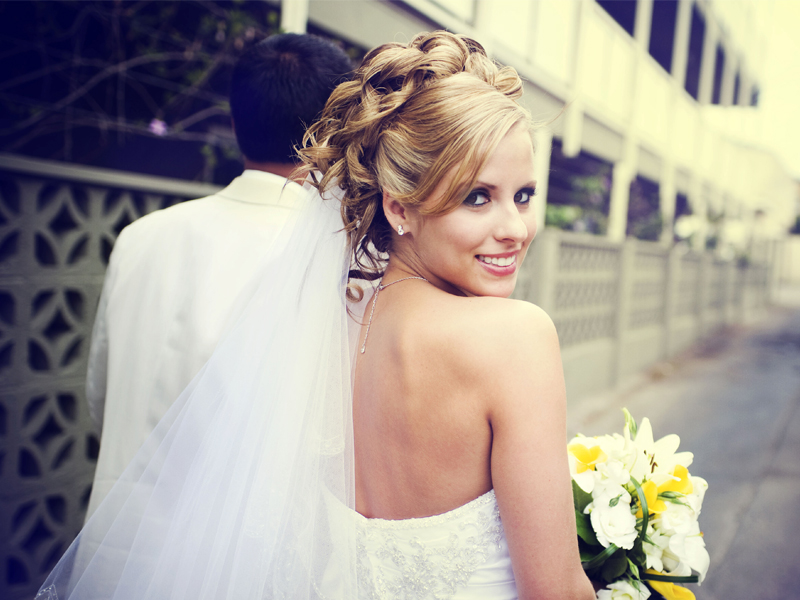 Gosh, that charming smile of yours, no wonder your groom is falling so deeply into you. Try the face exercise too. It is real effective, though silly.
2. Smiley Eyes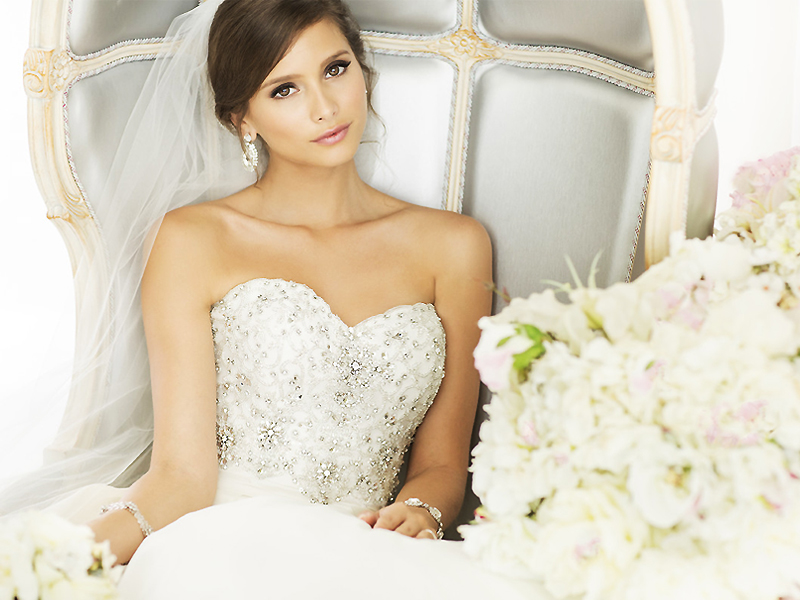 Apart from the non-stop smiling postures, the less smiley stern looks are becoming popular in today's wedding shoots. Don't get this wrong. Not grinning doesn't mean you want to look upset. Happy eyes are attractive. In fact, it avoids you from looking limp.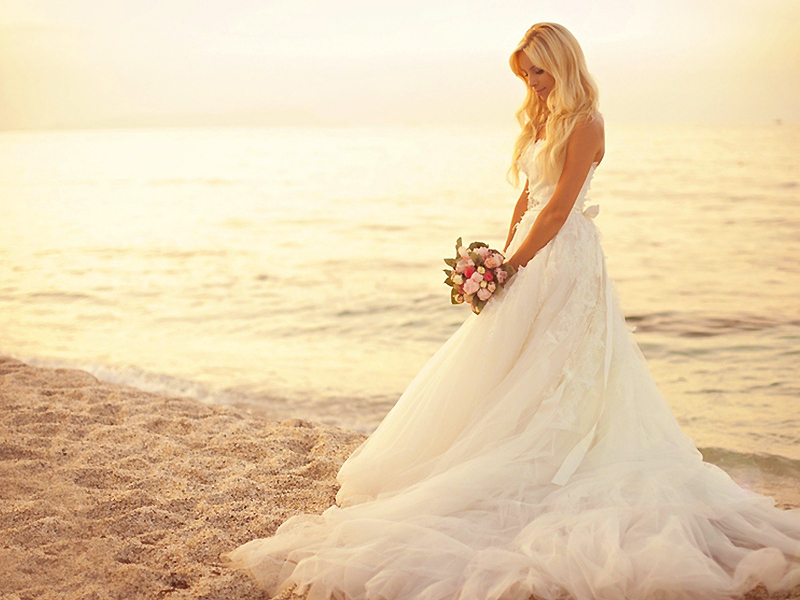 Smile with your eyes! Look straight into the camera, and wolaa! We are all mesmerized by your effortless beauty. Your windows of soul instantaneously tells the contentment in you despite the serious look.
3. Tone Down Orange-y Makeup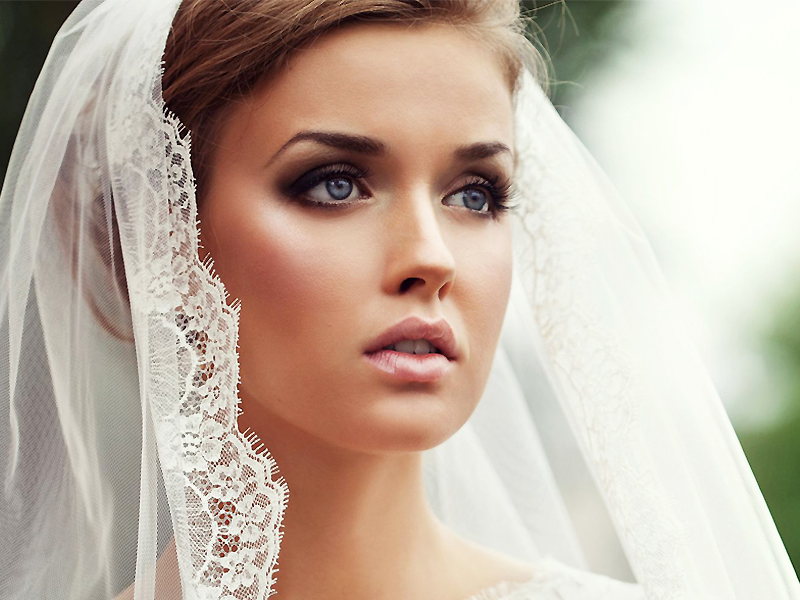 Camera tends to go a little crazy at times, especially when picking up hues of yellows and oranges; and this boomerangs your cosmetic touches when it comes to looking photogenic.
Go light on bronzers. You may look perfectly sun-kissed in real life, but don't be surprised if you turned out like a carrot in photos.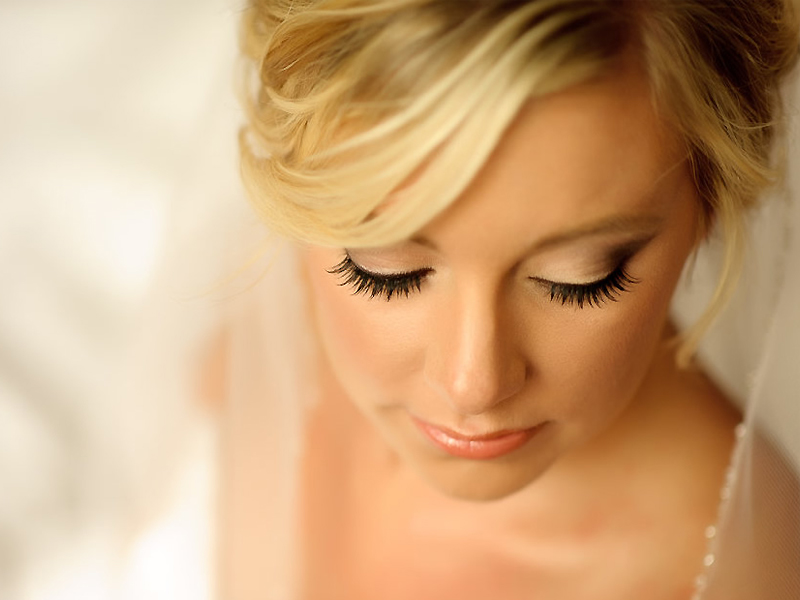 The same applies to glitters and luminescent lotions. You could end up looking oily instead of shining with a healthy glow.
4. Camouflage the Double Chin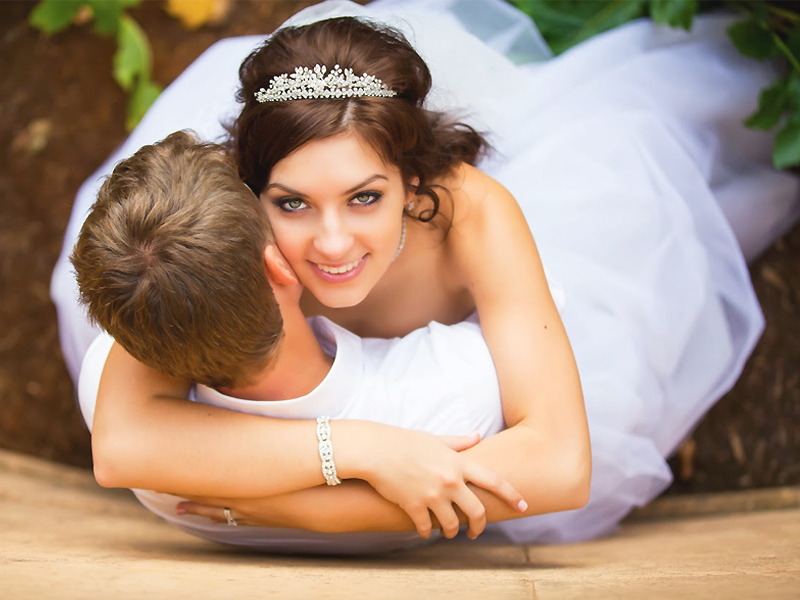 Double chins are a huge turn off. It plagues even the slimmest woman on earth! A quick cheat to this is to elongate your neck. Move your head slightly forward and lift your chin.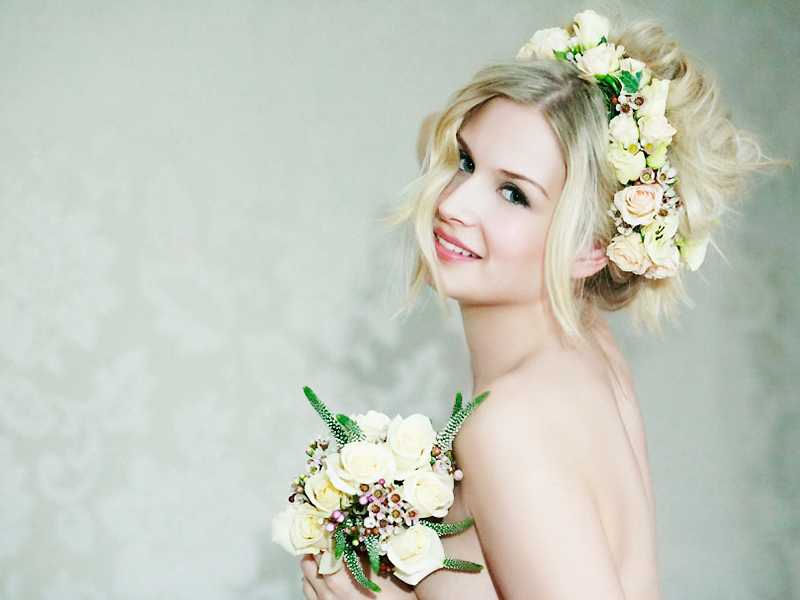 Don't go too far or you will appear awkward like the giraffe.
5. Sleek Arms Wanna-be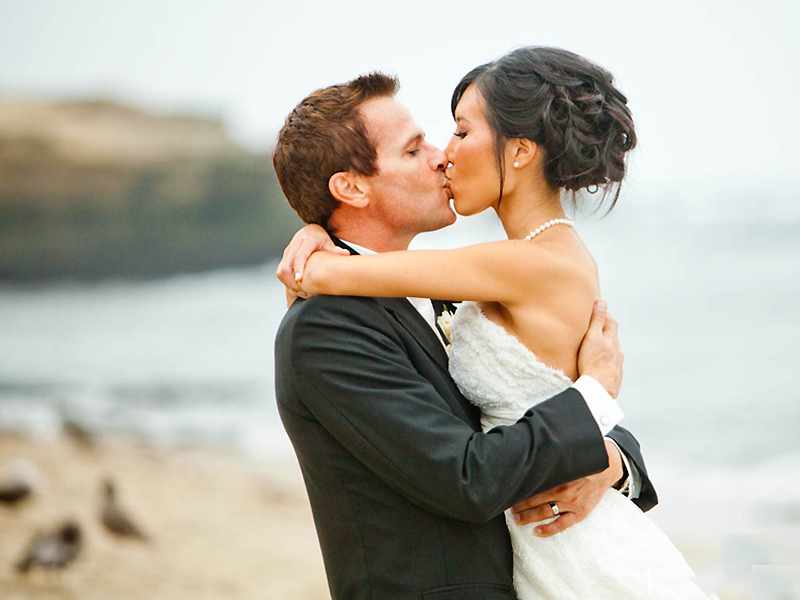 Urgh, fat arms are the most difficult to trim down. While most women are conscious of their flabby arms (in fact they are conscious of every part of body), majority wedding dresses are sleeveless; and what women like to do, is to clasp their arms as tight as possible to cover up those ugly underarm jiggles.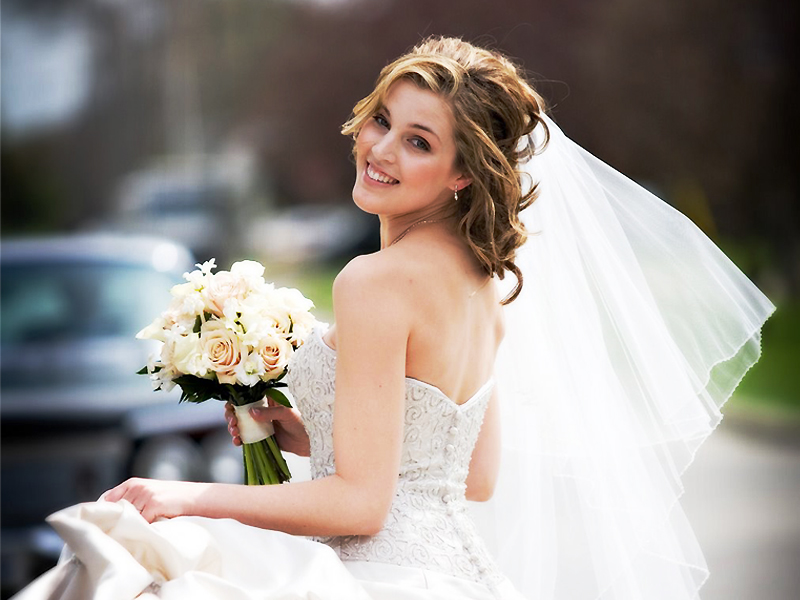 Well, this actually makes your arms appear even huge. Next time, lift your arms slightly out to the sides. They need space to breathe!
6. Stand Right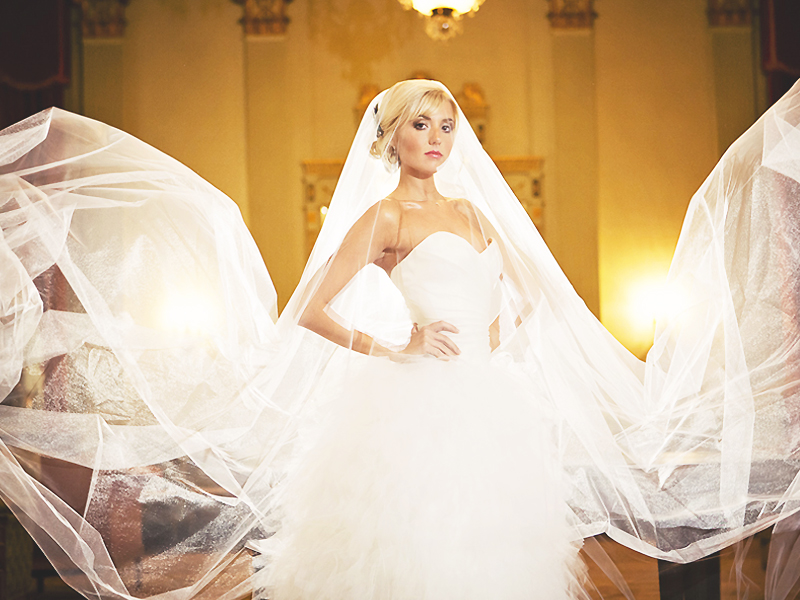 Many have this misperception that slouching will make them look smaller. That's not the case. Be confident and rock the good posture. Put your shoulders back, chest out, stomach in. The better the posture, the slimmer you look!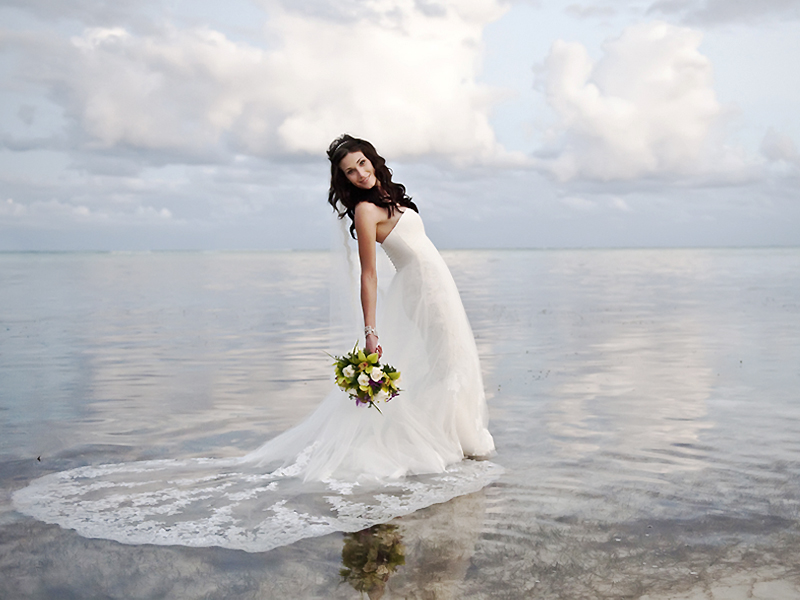 Don't forget to relax while upholding a nice posture. Deep breathe!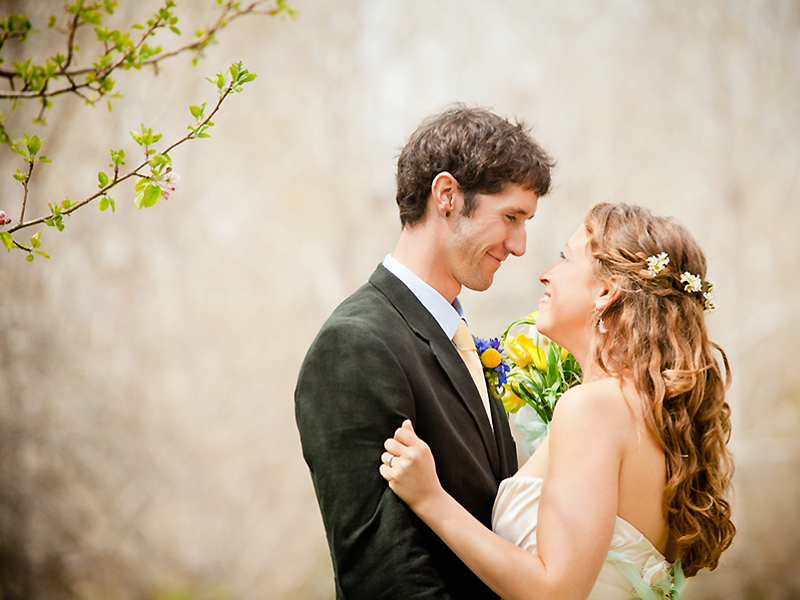 PS: Cheers a glass of sweet wine beforehand with your groom – that shall take away your camera shy anxiety. But don't drink too much, ahem, you wouldn't want to look like a red ball in your photos.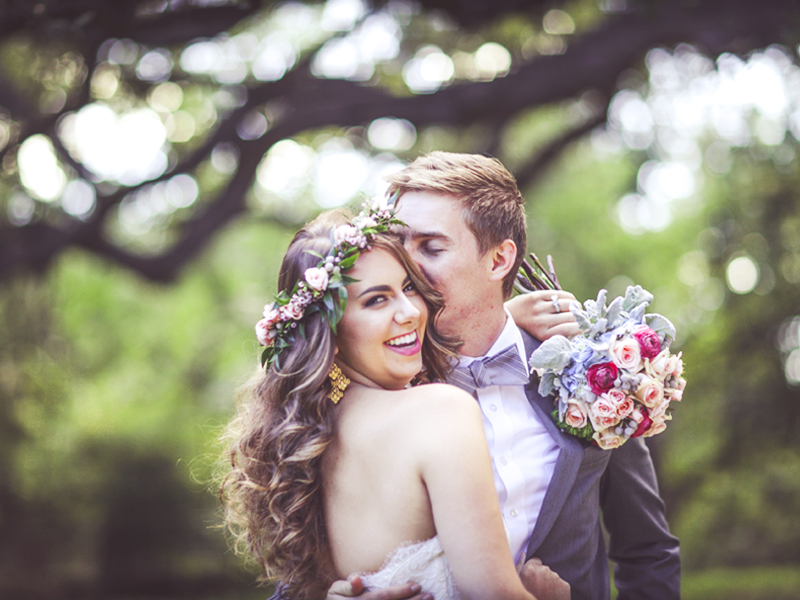 Forget the camera & just be yourself!