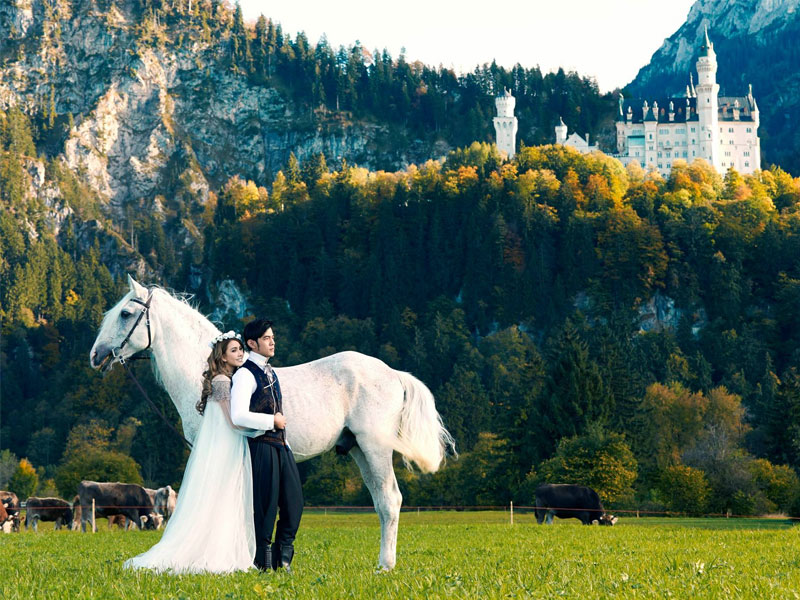 Even though it has been a years since their marriage, many are still talking about the wedding of Mando-pop singer Jay Chou and Australian-Taiwanese model Hannah Quinlivan. The release of the pre-wedding photos at beautiful European cities gave us a glimpse of what is to expect of the wedding. Held at Selby Abbey, Yorkshire, the wedding was a private affair and attended by close family and friends only.
Quinlivan looked exceptionally stunning in a Tudor-inspired dress crafted by Canadian designer Mikael Derderian where the heart-shaped cutout on the back was the talk of town for its unique design. Jay Chou on the other hand looked handsome in his Alexander McQueen attire.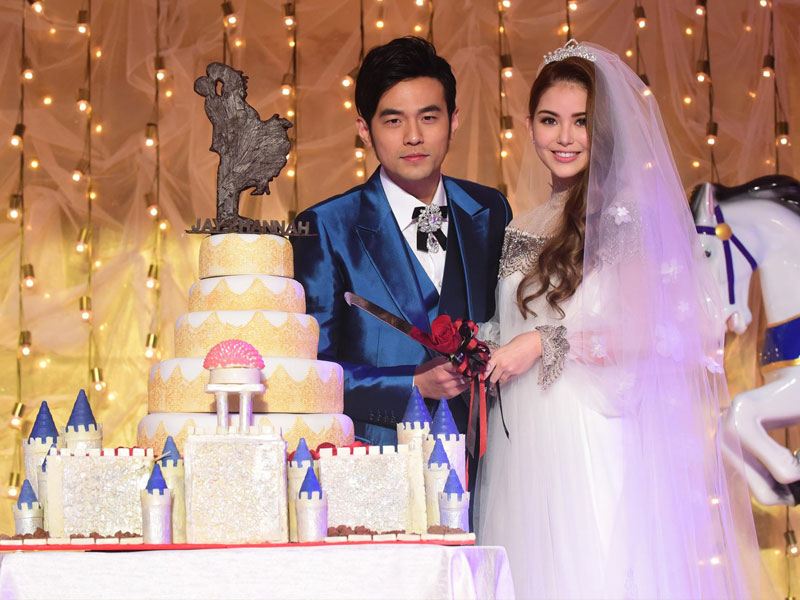 Hannah Quinlivan walked down the aisle with her father to a wedding song Jay Chou composed specially for the wedding, how sweet! After the wedding, there was a dinner at a hotel and a party afterwards at Castle Horward which had a concert theme with a symphony and rock band.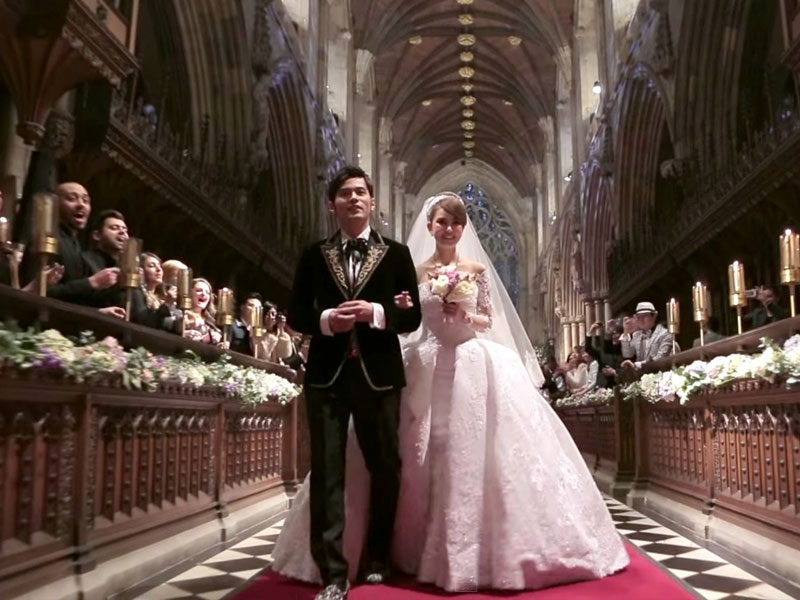 The wedding was estimated to cost NT$23 million (RM 3 million) and was considered as the most expensive and extravagant wedding!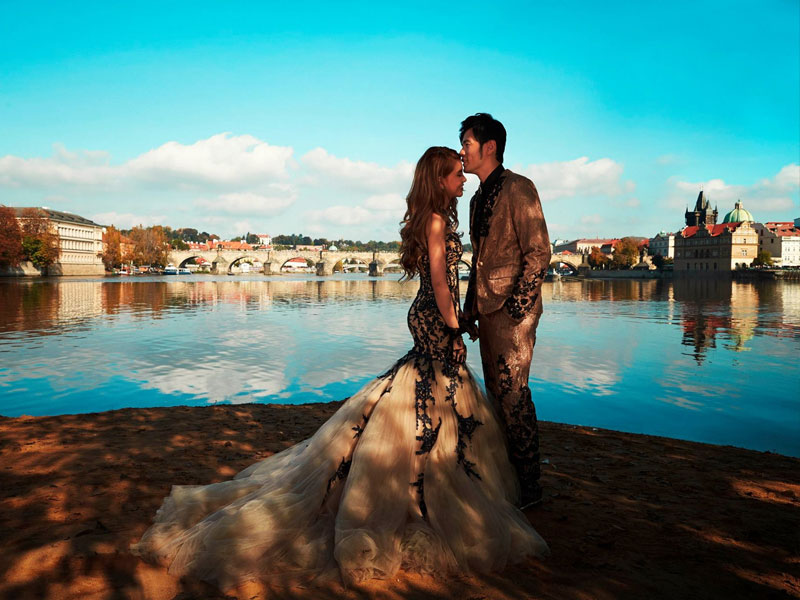 Watch the beautiful wedding at Selby Abbey and listen to the beautiful melody of Chou's self-composed wedding song!