MOMENTOWEDDING PHOTOGRAPHY – Your Wedding Professional Photographers in Penang Island
 By Stephanie Leong
Weddings are once-in-a-lifetime and with so many events happening at the same time, what's a more memorable and efficient way to remember them? This time, let professional wedding photographers help you capture all those moments and bring them to life. MomentoWedding brings stunning photography skills, realism and everlasting happiness into one!MomentoWedding is run by business owner cum professional photographer, Vernon Kong, who's the head of the up-and-coming photography house. Being a Business Management and Finance degree graduate from the United Kingdom, Vernon decided to embark on his passion of wedding photography professionally as it has always been a dream since he was young. His passion has paid off since his professional photography journey in 2010.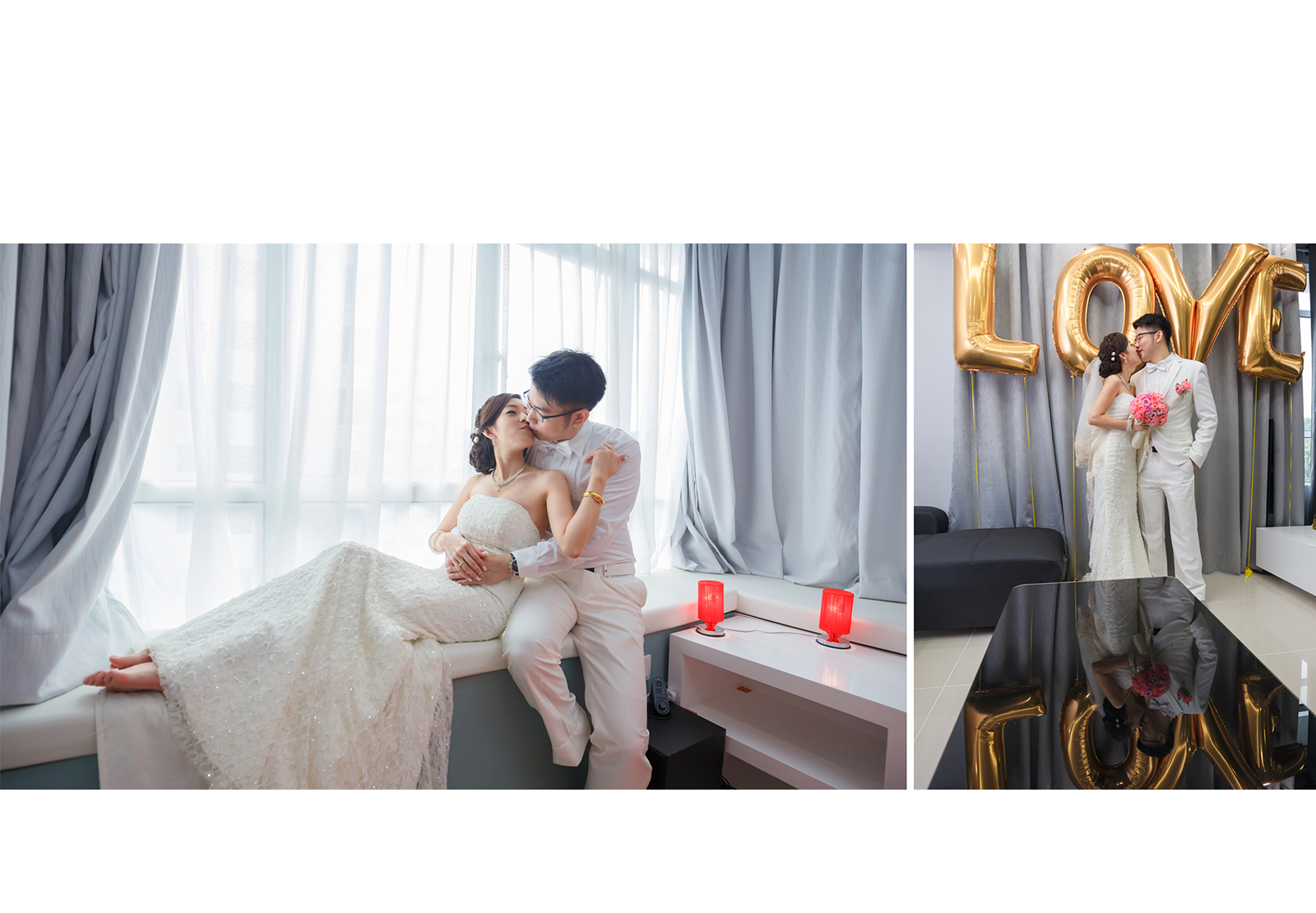 Barely 5 years later, he currently owns MomentoWedding with a dedicated team of wedding photographers, based in Penang Island. The young owner is also the main photographer and is now focusing on photo shoots such as pre-weddings, garden weddings, hotel weddings, Chinese weddings, Malay weddings, Indian weddings and many more. Below are MomentoWedding's beautiful pictures of pre-wedding photo shoots and also their latest Bali Pre-Wedding Promotion Package;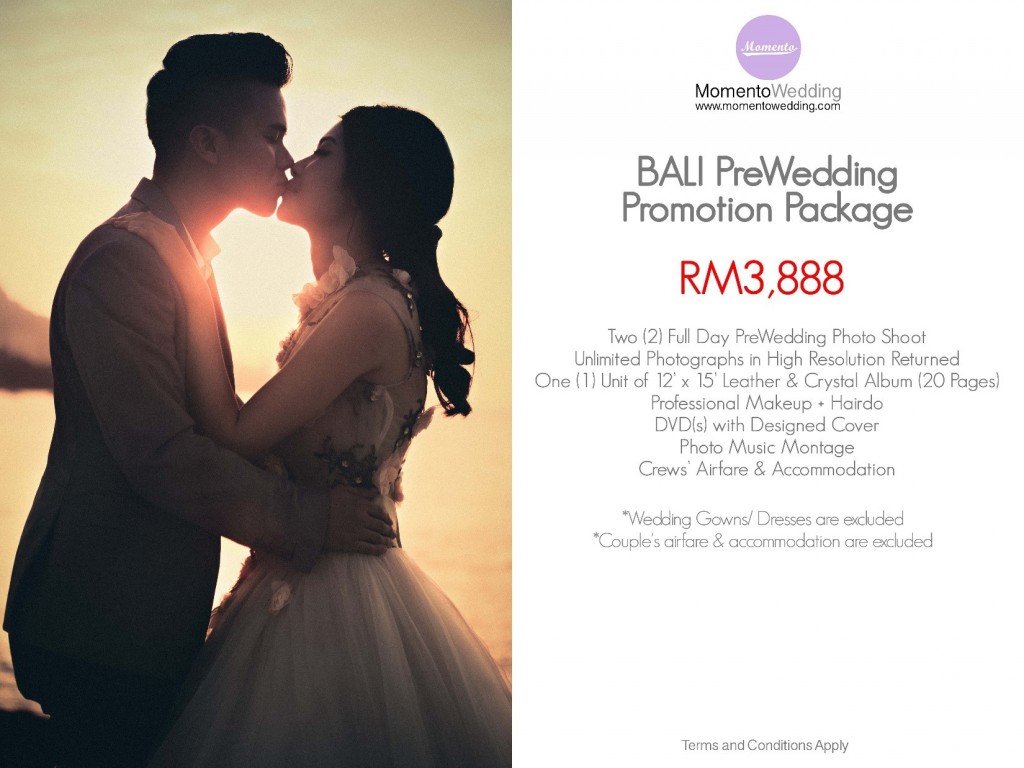 GRAB IT BEFORE IT'S TOO LATE!: MomentoWedding's special promotion for their Bali pre-wedding package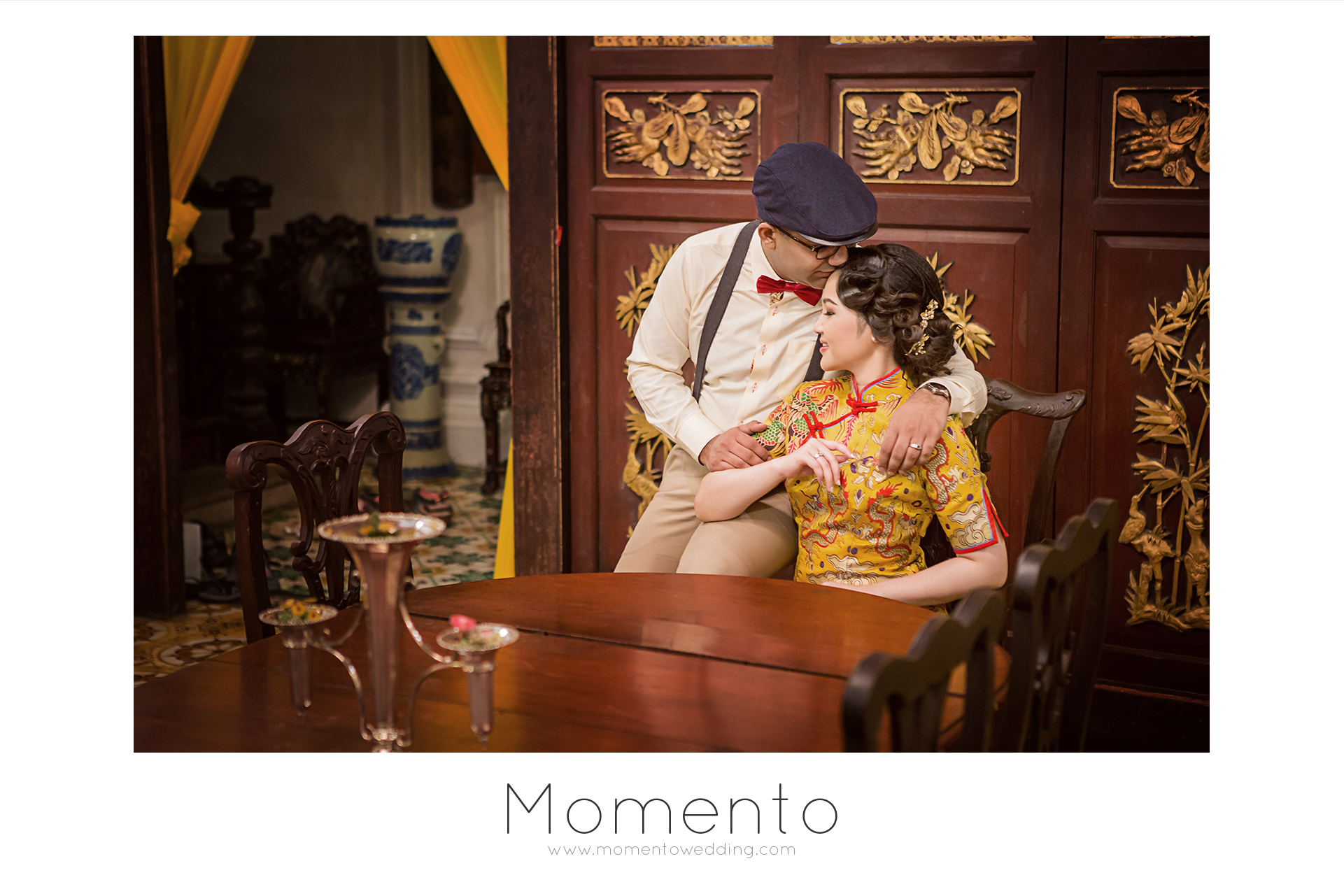 A journey of all fun and romance in one: a great leisurely picture to remember pre-wedding days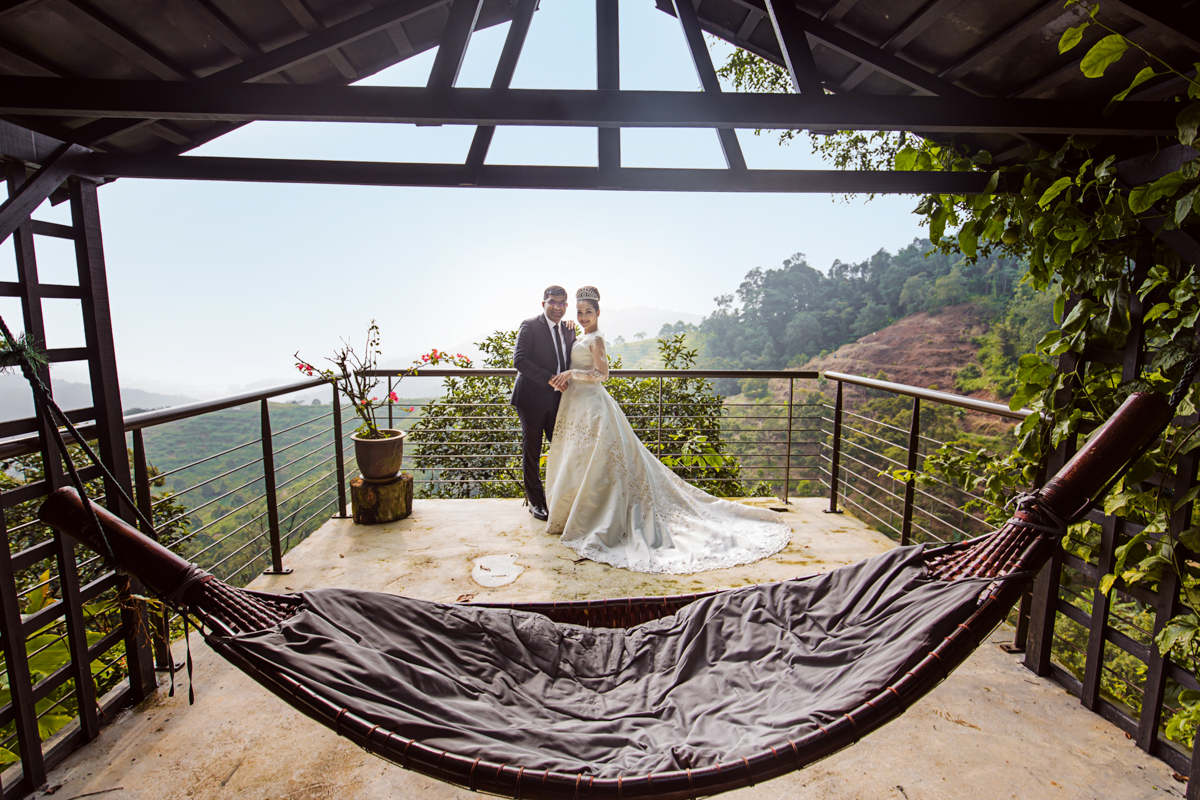 Capturing heritage and love: Pre-wedding photo shoot in the hustle and bustle of Penang Island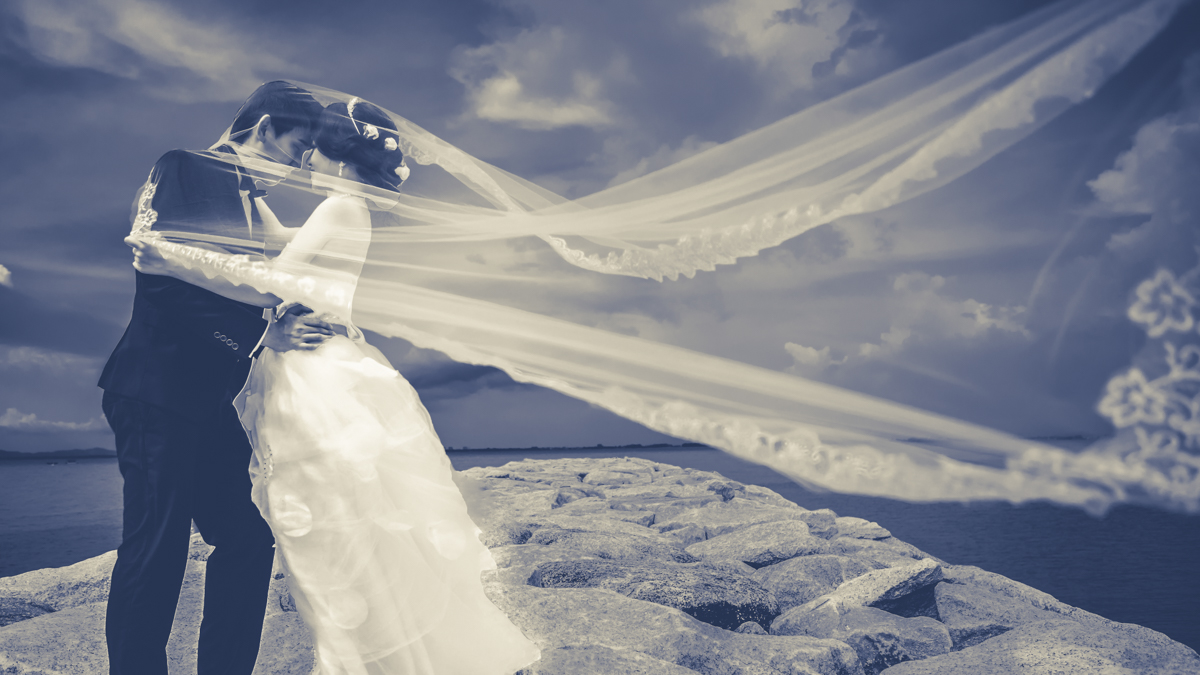 Twilight: Unconventional and romantic ambiences for pre-wedding photo shoots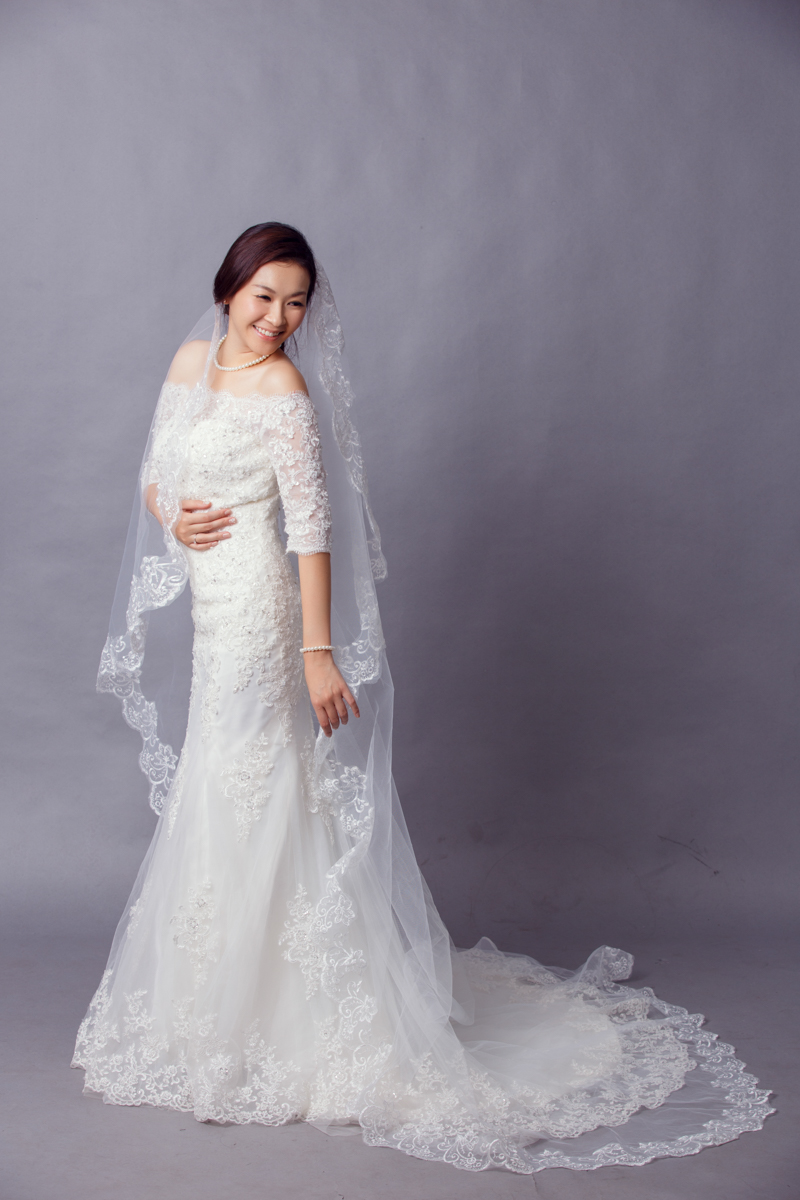 Stealing the spot light: Solo shot of the bride for a pre-wedding photo shoot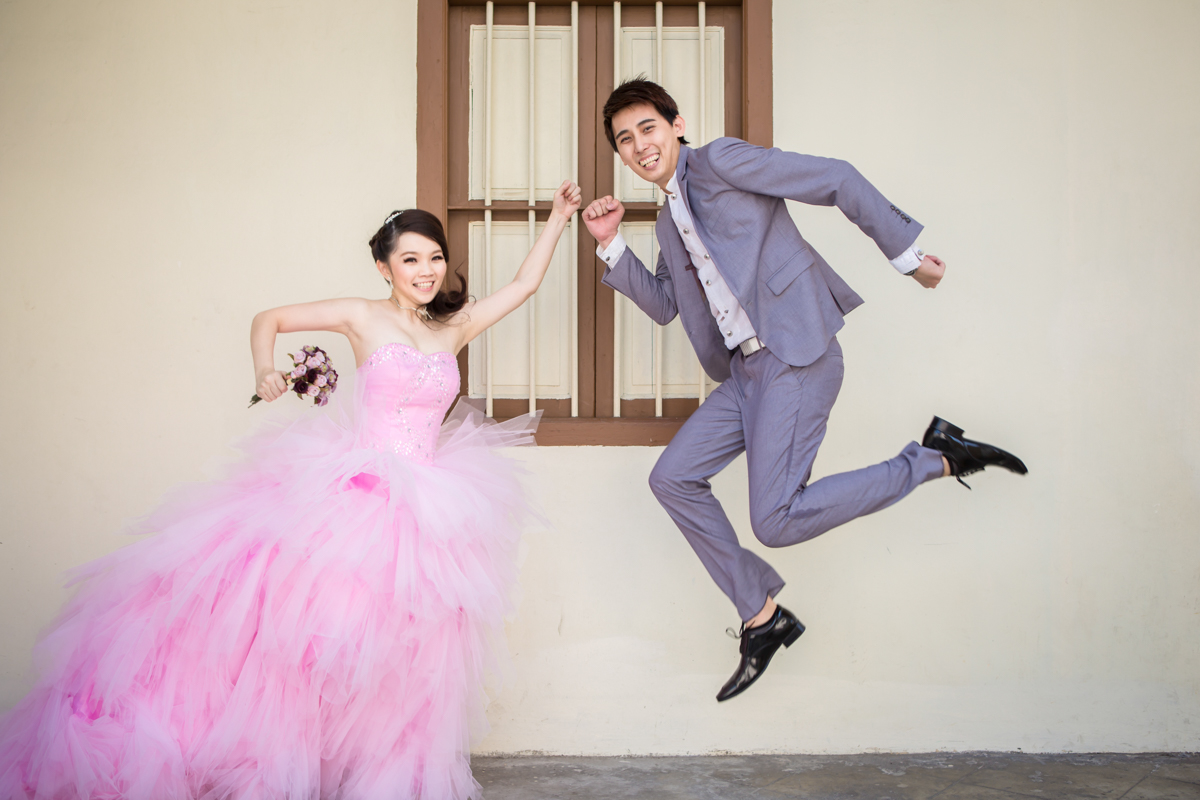 Perfecting romanticism and drama in one: A more melodramatic piece of a solo pre-wedding photo shoot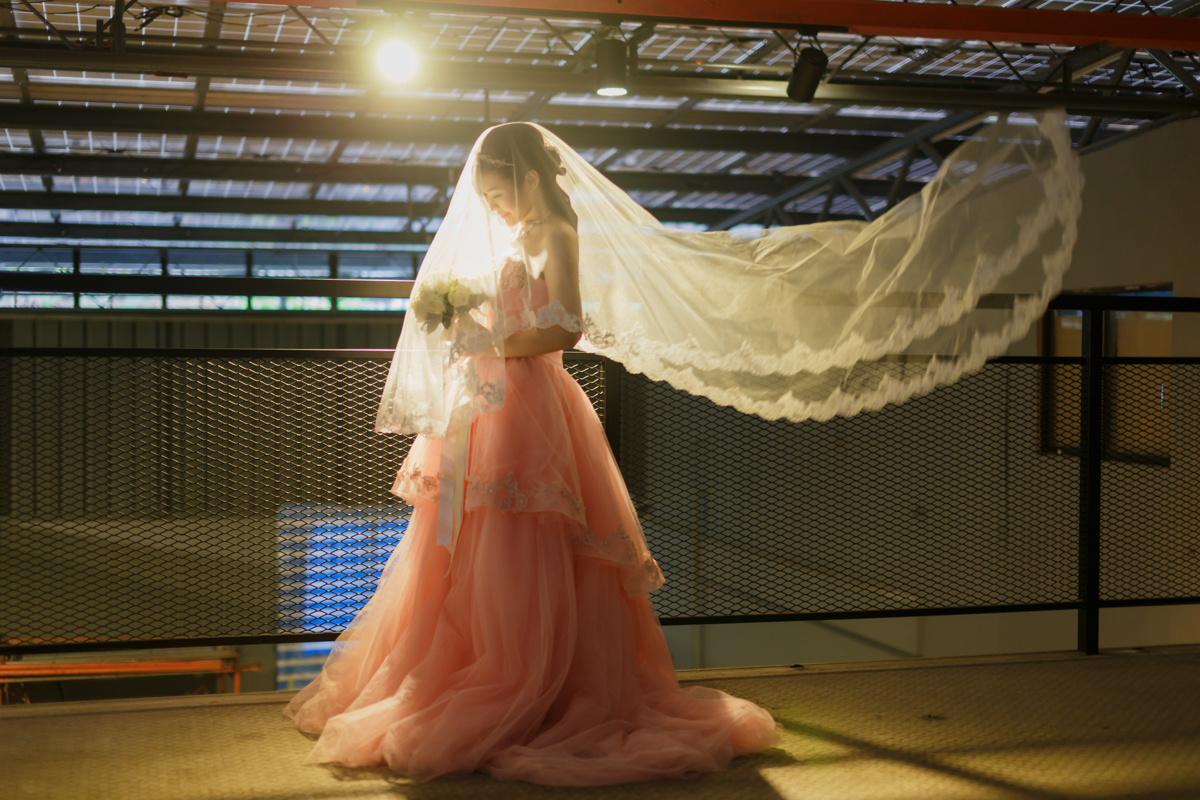 Regal beauty: The bride in a solo pre-wedding photograph
Next up, the actual wedding ceremonies are probably one of the most important aspects of wedding photography. Good wedding photographers are able to catch the slightest details and expressions; be it facial or bodily movements. It is a very significant concept to consider because there will be minimal disruptions from the photographer to the dramatic and emotional events that will happen on the married couple's big day. Therefore, the couple, family, friends and guests can all enjoy the beautiful day without any distractions and at the same time, be in the couple's visual memories forever! Below are Momento Wedding's beautiful pictures from Chinese and modern day weddings;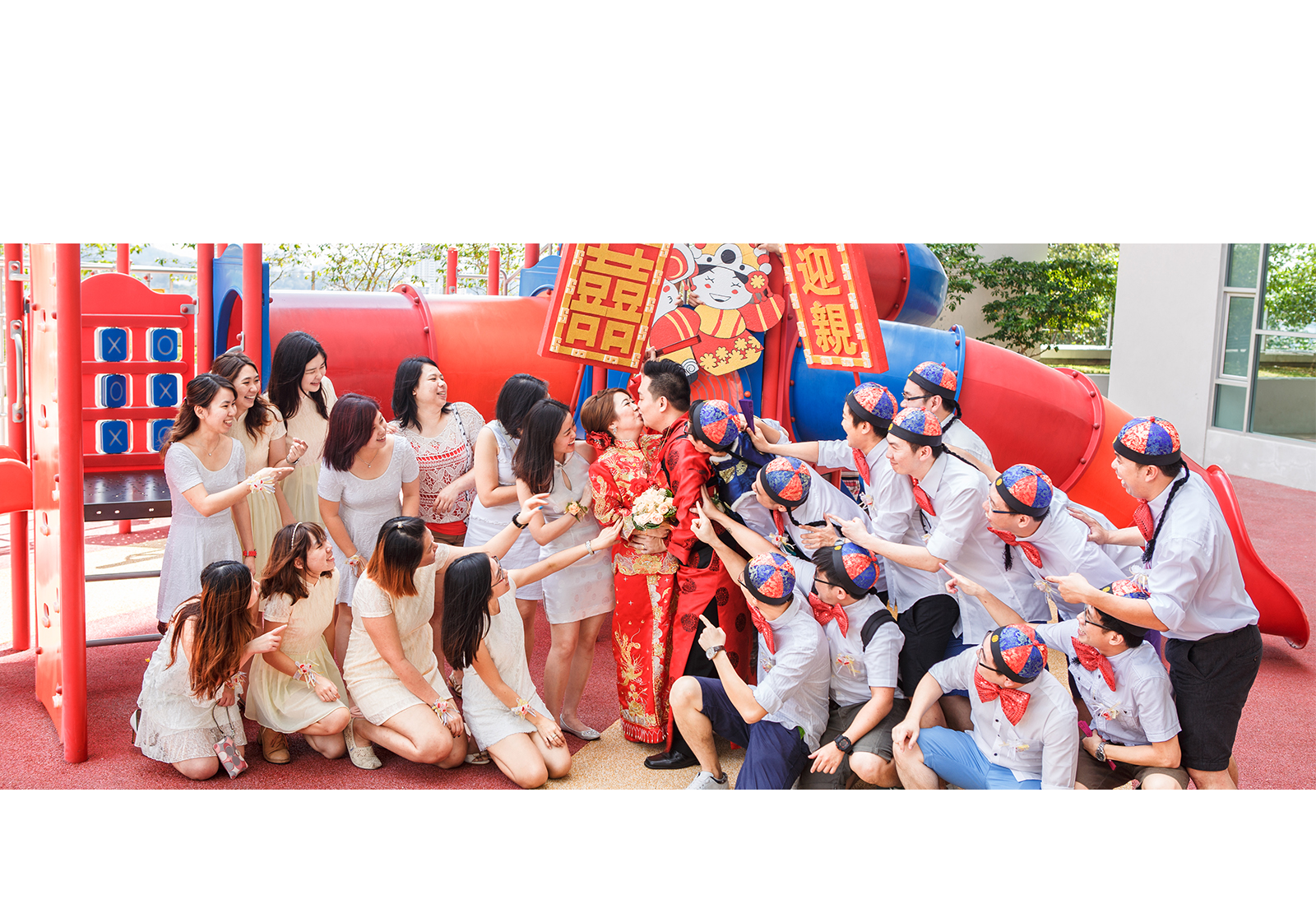 Gong Xi, Gong Xi!: An actual Chinese wedding photographed at a brightly colored playground and park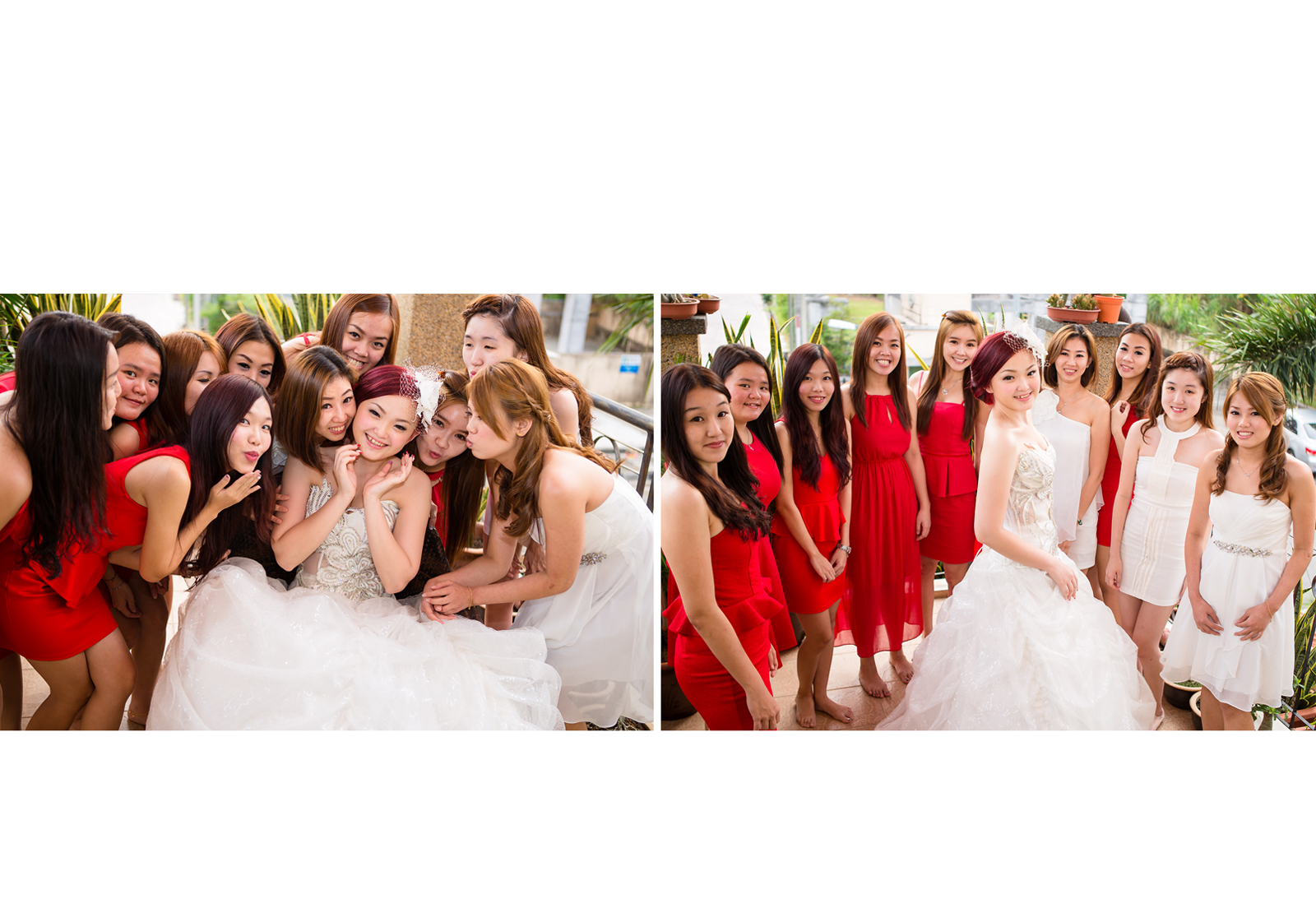 Getting ready for her big day: A bridesmaid helping the beautiful bride on her Chinese wedding gown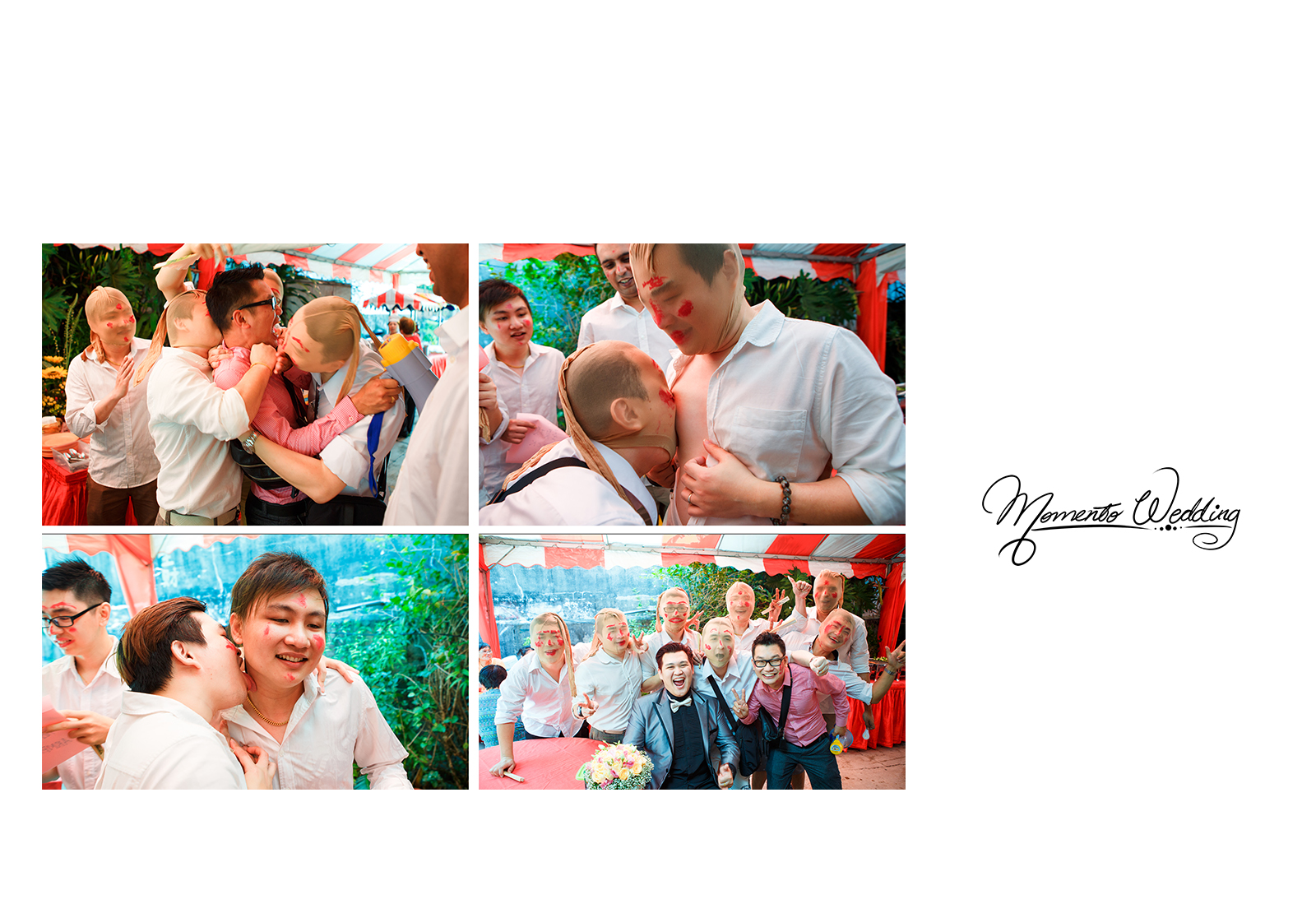 Fooling around as a bachelor one last time: The best men having their own fun before the wedding ceremony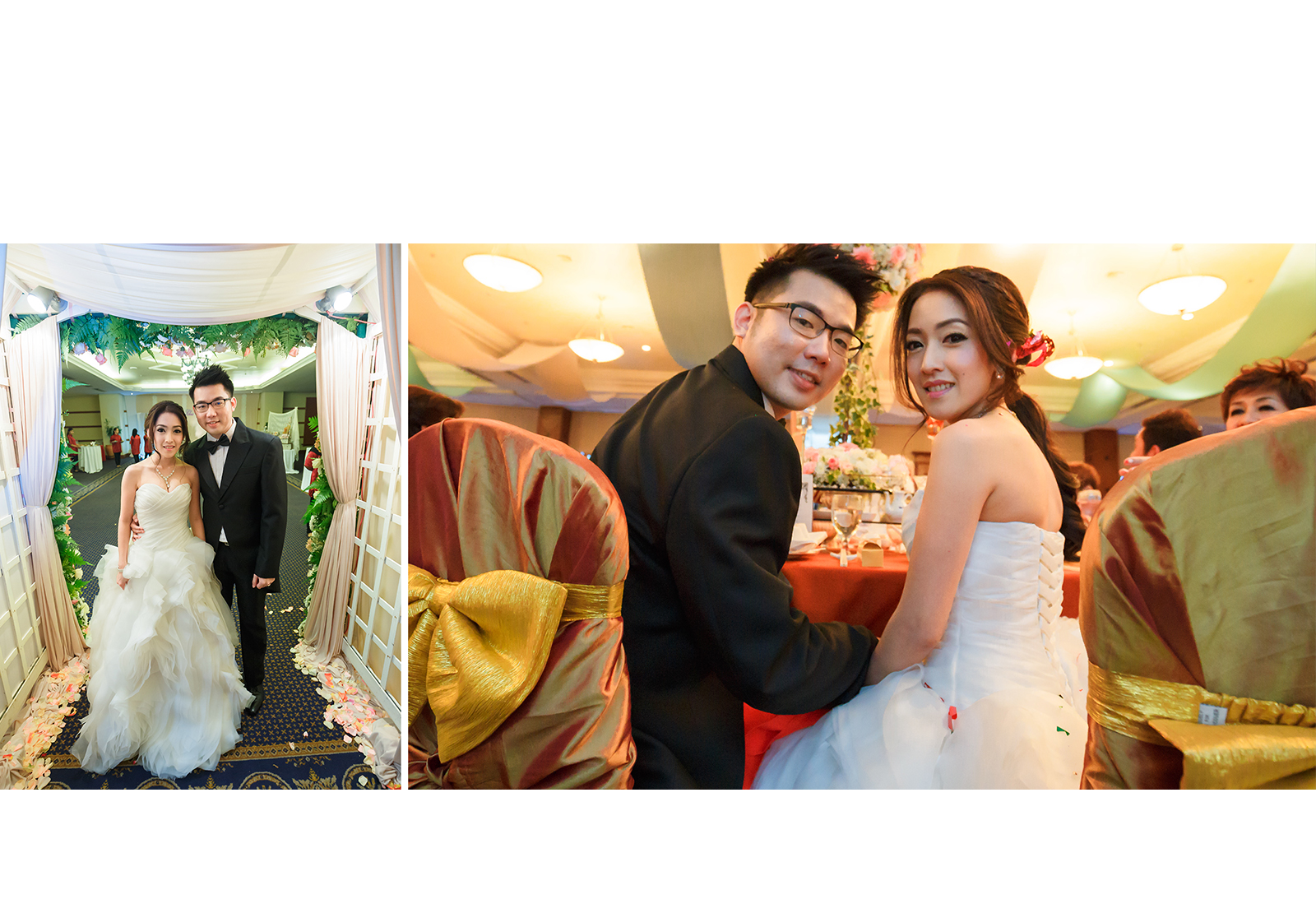 Dinner and wedding ceremony: The couple finally together for a meal on their big day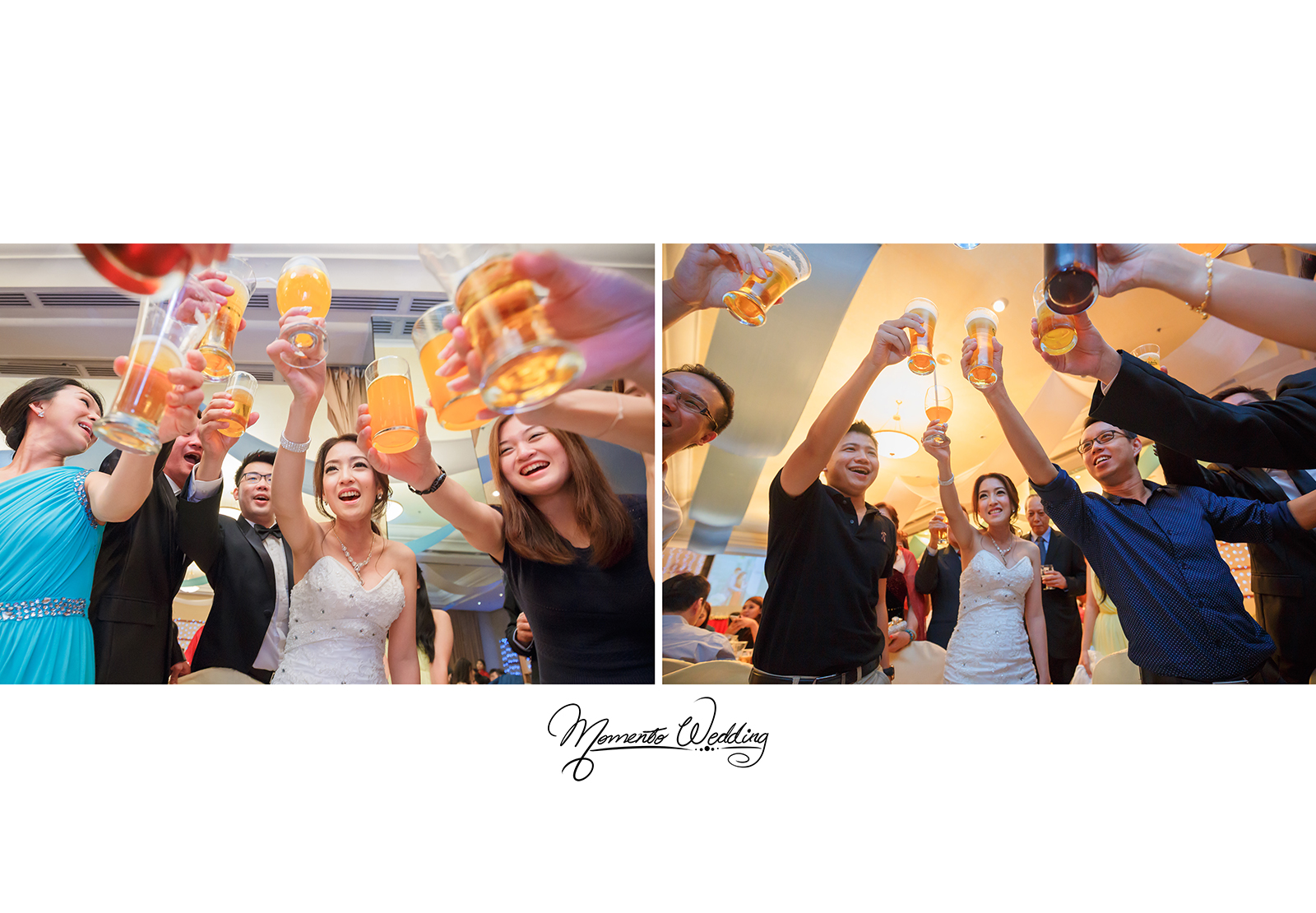 Yam Seng!: Cheers to their family, friends and guests!
All sweet and ready: A modernly white and pastel pink theme for the dining room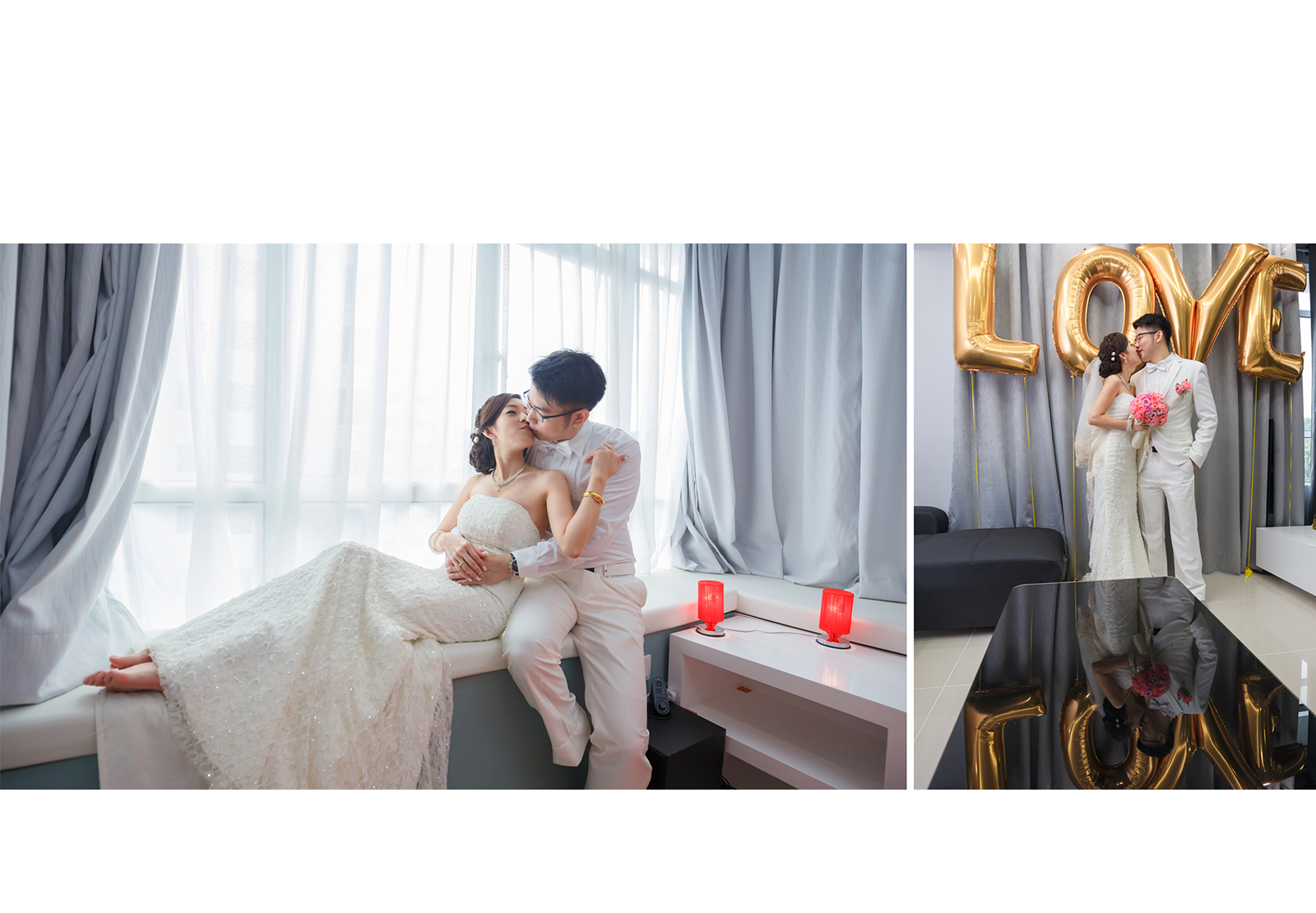 Forever together: The couple photographed together before their wedding ceremony started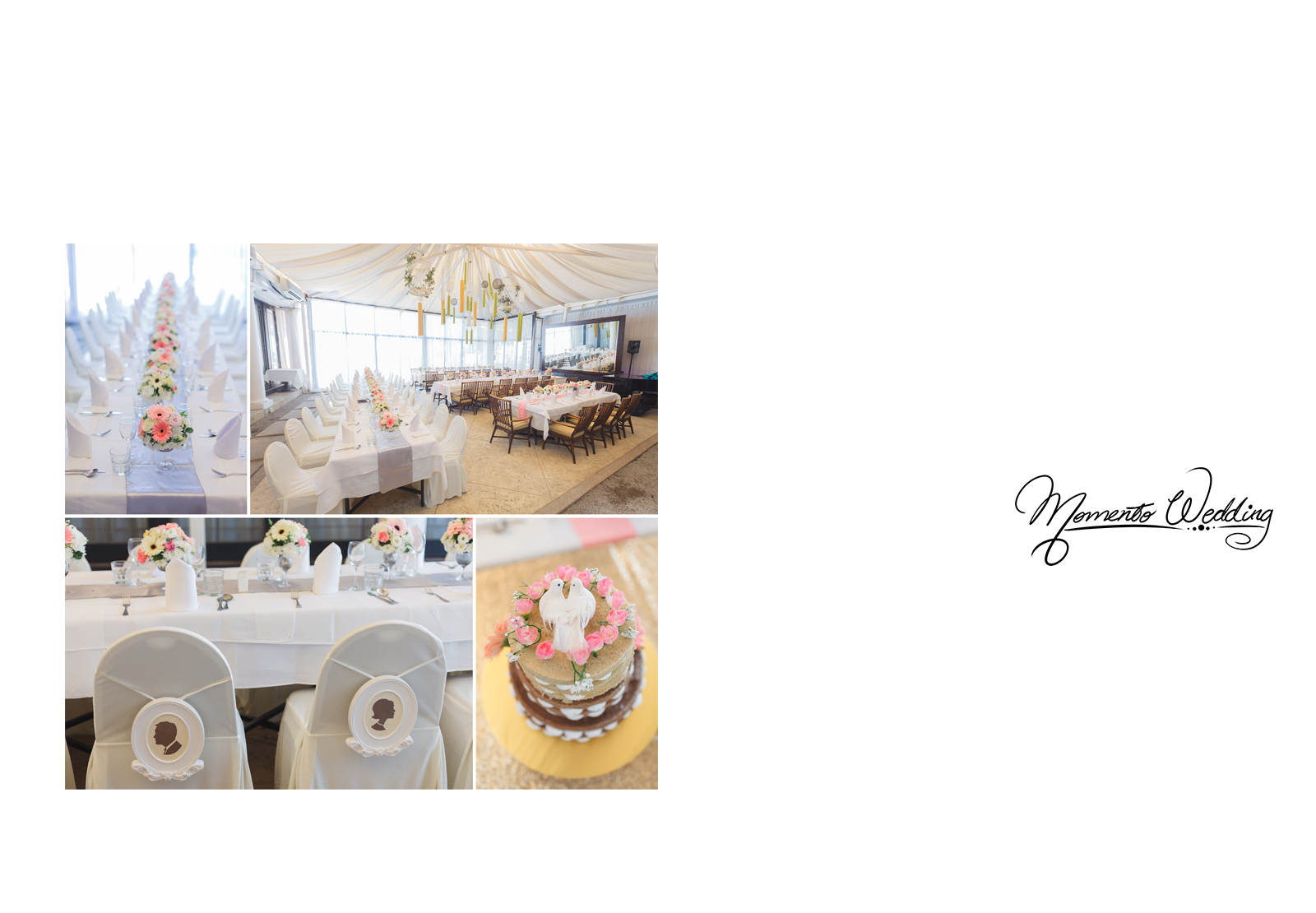 More icing on the cake, please!: a beautifully crafted marshmallow and chiffon wedding cake
Address: 135a, Lebuh Melaka, 10400, Georgetown, Penang, Malaysia
Official website: www.momentowedding.com
Facebook page: www.facebook.com/momento.galleria 
ALL PHOTOS ARE IN COURTESY OF MOMENTOWEDDING'S OFFICIAL FACEBOOK PAGE