Honeymoon Destinations & Venues in Malaysia
Instead of barging in on an European tour or basking in the sun at the Caribbean, why not consider having your honeymoon in Malaysia?
Being a tropical country, Malaysia offers perfect weather all year round, although there is the occasional rain every now and then. Malaysia is filled with culture and exquisite cuisines making it a wonderful place to visit; especially if you want to shop till you drop, have a relaxing holiday by the beach or at a 5-star resort, go on a culinary adventure, explore rainforests, caves and all that nature has to offer. Experience a mixture of more than three unique cultures – all in one!
The bottom line is, you can't go wrong with a honeymoon in Malaysia. Here are six honeymoon destinations in Malaysia; together with the best hotels, resorts and rates. P/S: Rates may differ based on peak and non-peak seasons.
1. Redang Island, Terengganu – Island & Beach Style Honeymoon
A honeymoon on a beach is paradise, and the beach on Redang is divine! Soft white sand, jungles surrounding the island, corals and fishes visible through the crystal clear turquoise water (angel fish, the parrot fish, tuna, turtles, barracudas); Redang Island is definitely a good choice as a honeymoon destination in Malaysia!
Things to do on Redang Island:
Snorkeling and discover interesting sights through the crystal clear water
Diving
Play volleyball on the beach
Island hopping (there are about nine islands in the archipelago)
Wind surfing
Hiking through the jungle
Kayaking on the shoreline
Take a romantic stroll on the beach while enjoying the beautiful sunset
For other resort and beach honeymoon venues in Malaysia, check out;
2. Cameron Highlands, Pahang – Countryside Style Honeymoon
If you can't stand the hot weather and want something a little cooler – but not freezing cold – then a honeymoon in Cameron Highlands is the perfect choice.
Located at the north-western tip of Pahang, Cameron Highlands provides breath-taking scenery with tea plantations, strawberry farms, lush green hills, and Tudor-style cottages. Although Cameron Highlands is known as a relaxing place to be, there are a number of exciting activities you can enjoy with your partner.
Things to do in Cameron Highlands:
Visit tea plantations and strawberry farms
Play golf
Go jungle trekking
Go on a nature walk and explore beautiful waterfalls
Visit the Time Tunnel museum
Indulge in a steam boat dinner – the best to have during the cold weather
Visit the weekend night market and shop for fruits, vegetables, food and other knick knacks
Relax and consume copious amount of tea, scones and strawberries
3. Batu Ferringhi, Penang – Heritage & Beach Style Honeymoon
Honeymooning at Batu Ferringhi will allow you to relax by the beach, participate in water sports and indulge in local life. To have the best time, stay in one of the many scattered resorts, enjoy the night life, visit art galleries and antique shops, shop at the night bazaar or visit the nearby Georgetown to take in some city life and culture.
Batu Ferringhi, also known as Foreigner's Rock, is a favourite tourist area in Penang and is a must visit in Penang. Remember, it is important to be adventurous and try as many different types of food here as Penang is famous for its culinary delights!
Things to do in Batu Ferringhi:
Lounge on the beach and sun bathe
Visit the Tropical Fruit Farm and learn more about the tropical fruits available in Malaysia and try some as well
Visit art galleries
Go to a spa
Take a trip into Georgetown to explore the Georgetown heritage walk (listed as a UNESCO World Heritage Site)
Visit the Penang Botanical Garden
Shop at the Batu Ferringhi night market
Indulging in local food such as ikan bakar, the Malaysian style of grill fish
4. Malacca – Heritage & Cultural Honeymoon
Malacca (Melaka in Malay) is the third smallest state in Malaysia. It is also known as Malaysia's historical city and has been listed as a UNESCO World Heritage Site.
Although Malacca is very much focused on history, honeymooners will still find plenty of things to do for a relaxing break such as sightseeing, shopping, eating and overall relaxing. For history buffs, the historical city is a dream come true while shoppers and foodie lovers will find plenty to satisfy themselves.
Things to do in Malacca:
Visit historical sites such as the old Dutch town hall, check out the many museums (including a toy museum)
Visit a replica of the old Sultanate Palace
Visit the remains of the old Portuguese fort and church
Go on the Melaka River Cruise and learn about Malacca's maritime and trading industry
Visit the zoo and Melaka's Butterfly and Reptile Sanctuary
Visit the cowboy town at night
Play golf at A'Famosa's golf course
Have a splashing good time at Malacca's A'Famosa Water World
Eat and shop at Jonker Street (only on weekends)
5. Tanjung Ara, Sabah – Beach Style Honeymoon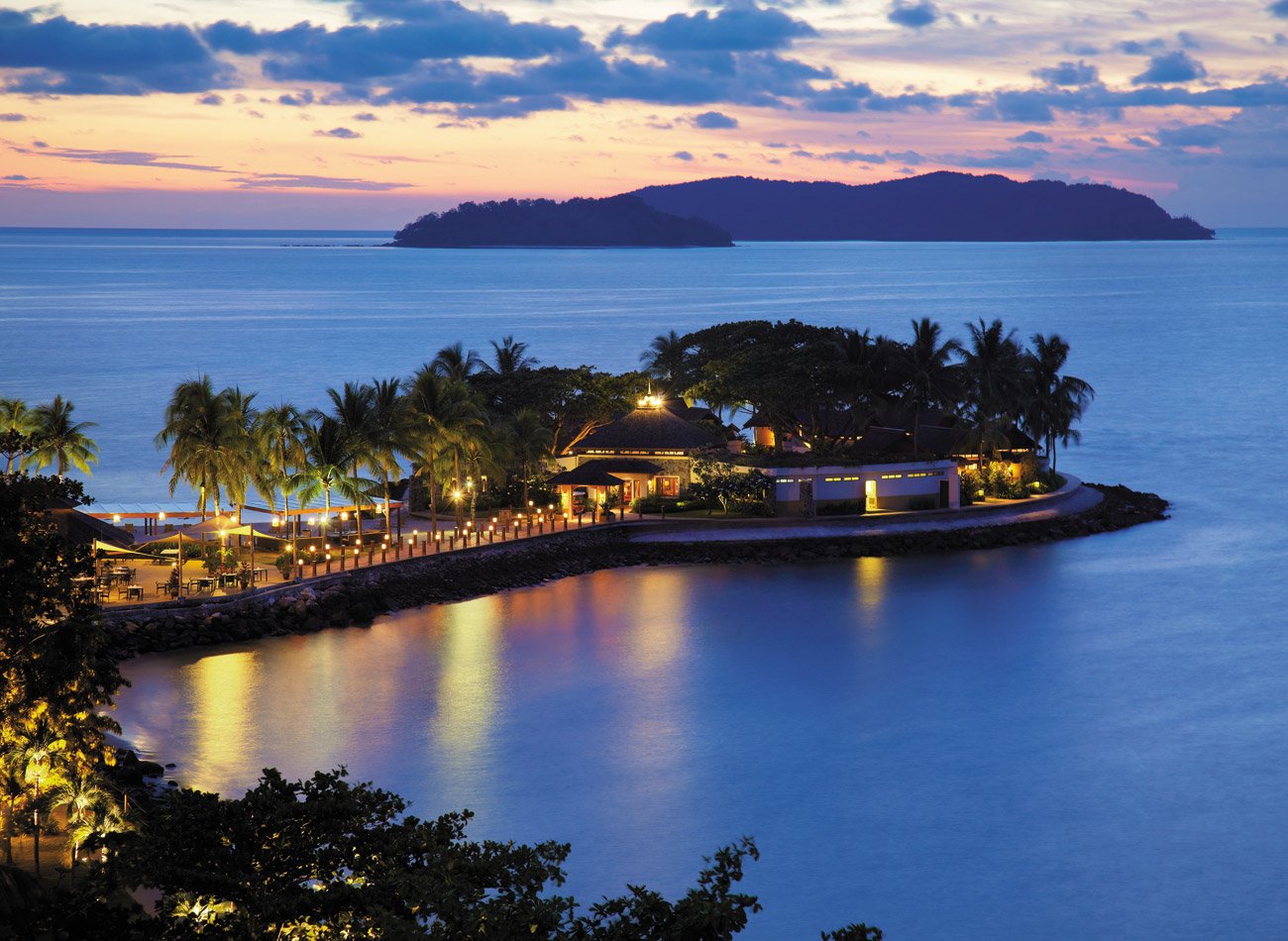 Tanjung Aru is a sub district of Kota Kinabalu in Sabah. The main feature here is the dazzling white beach which is a favourite among couples, especially during sunset. Activities at Tanjung Aru is not as plentiful as other places, but the view and the beach is worth the trip, especially when all you want to do on your honeymoon is spend quality time with your loved one.
Things to do in Tanjung Aru:
Walk along the shoreline and see if you can spot the famous Sand Bubbler crabs
Go horse-back riding on the beach front
Go deep-sea fishing
Go on a sunset cruise around the offshore islands
View beautiful coral reefs and marine life through a glass bottomed boat ride
Trek through the jungle
Come nightfall, explore the many food stalls and take in some local flavour
Visit the Kinabalu National Park
6. Kuala Lumpur, Wilayah Persekutuan – City Life Style Honeymoon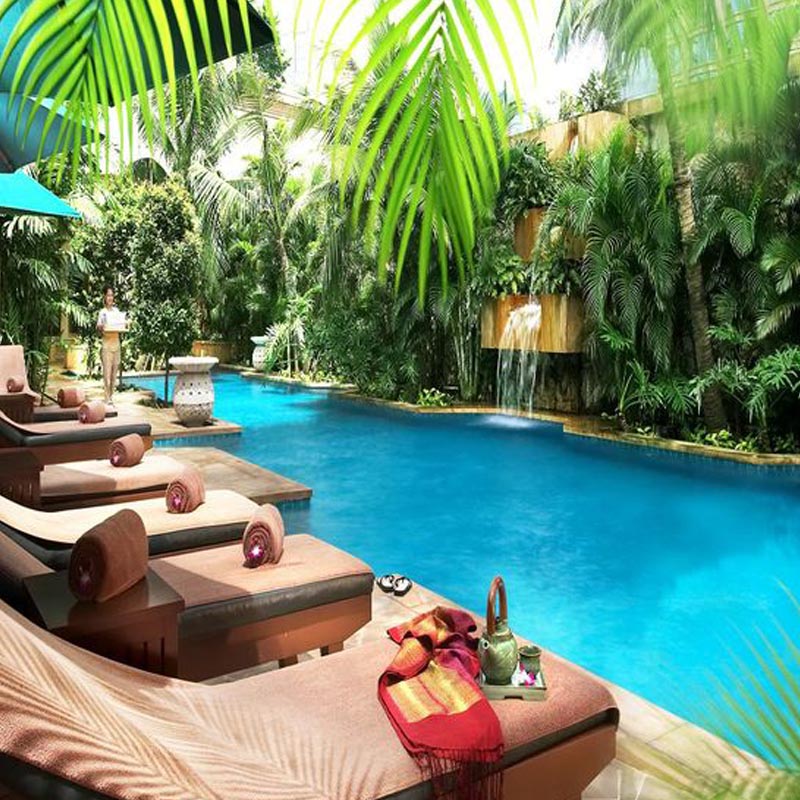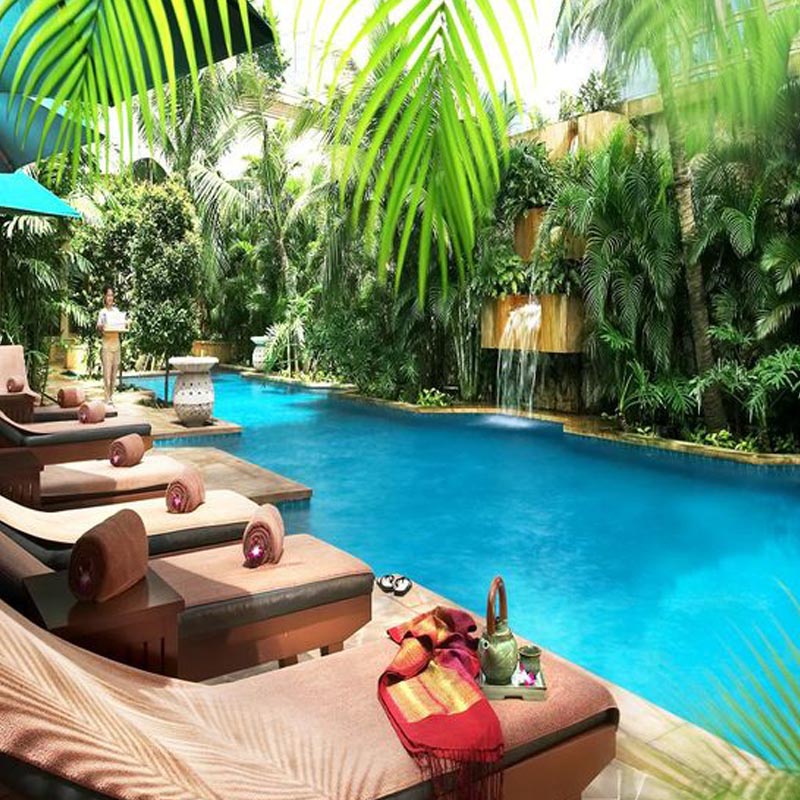 Spending your honeymoon in Kuala Lumpur is a great way to get a little bit of everything in one trip; food, culture, shopping, easy transportation, arts, entertainment, resort style living and more. The city is huge but getting around it is easy enough thanks to the transportation system.
Things to in Kuala Lumpur:
Visit a spa
Explore the city by foot or take a train around town
Go on a shopping trip around China Town, or one of the many malls
Go on a guided tour of Malaysia's Little India in Brickfields
Catch a play or musical
Visit Malaysia's indoor theme park at Berjaya Times Square or visit Sunway Lagoon's Theme Park
Visit one of the many bars and clubs around Changkat Bukit Bintang for an ice cold beer or cocktail
Experience Malaysia's street food at Jalan Alor
Visit the iconic Petronas Twin Towers and the KL Tower
Register and go for Malaysia's Heritage Walk at Central Market
Catch a classical music performance at the Malaysian Philharmonic Orchestra
Be mesmerized by the underwater world at Aquaria KLCC and tons more!
Log onto Wedding.com.my for more details & venues for your dream honeymoon!