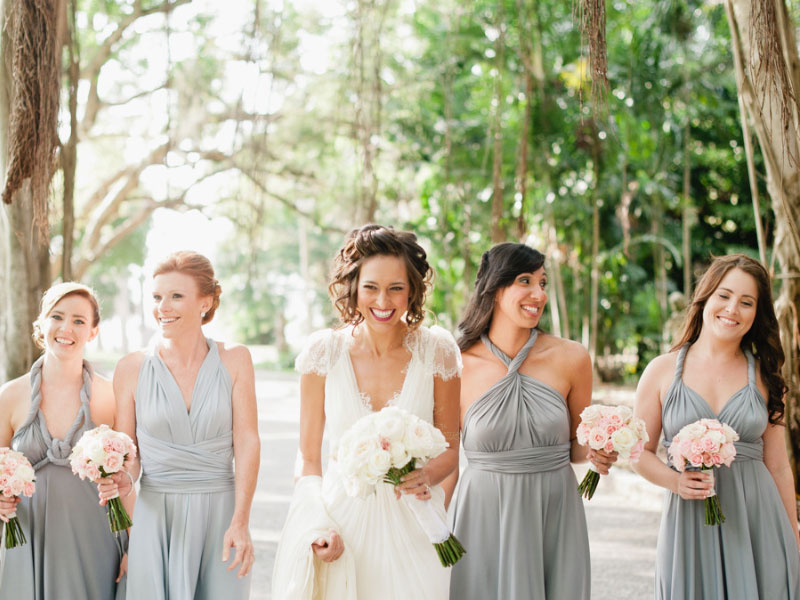 Brides these days are getting very creative with their bridesmaid dresses where they come in different designs but in the same colour to match the theme. Instead of getting the same colour and same design dresses, brides are putting in the effort to make sure that their bridesmaids look and feel good in their customized dresses. Here are some of the styles that you can consider for your bridesmaids' dresses.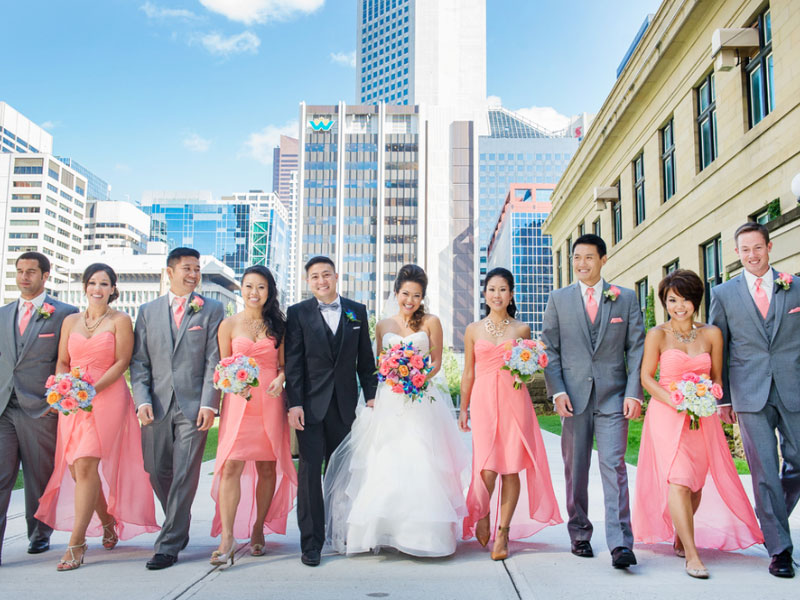 1. High-Low Dress
The high-low chiffon dress has a trendy look and the tail gives it a smooth and flowy look. This design has to be worn with heels as the tail of the dress cannot be seen if it drags on the ground. It is best for the bridesmaid that has the height to pull off that high-low effect!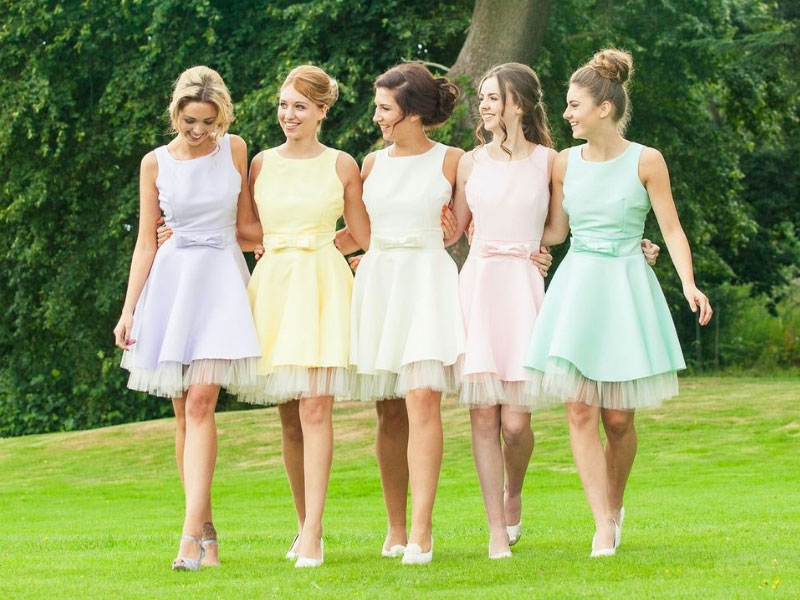 2. A-Line Puffy Dresses
For bridesmaids who wants to hide their wide hips, they can opt for the short A-Line dresses which skirt is made of tulle which will not only cover their flaws but also gives a fun and casual look. These short bridesmaid dresses are also unique as most of the other bridesmaid dresses are in the empire design.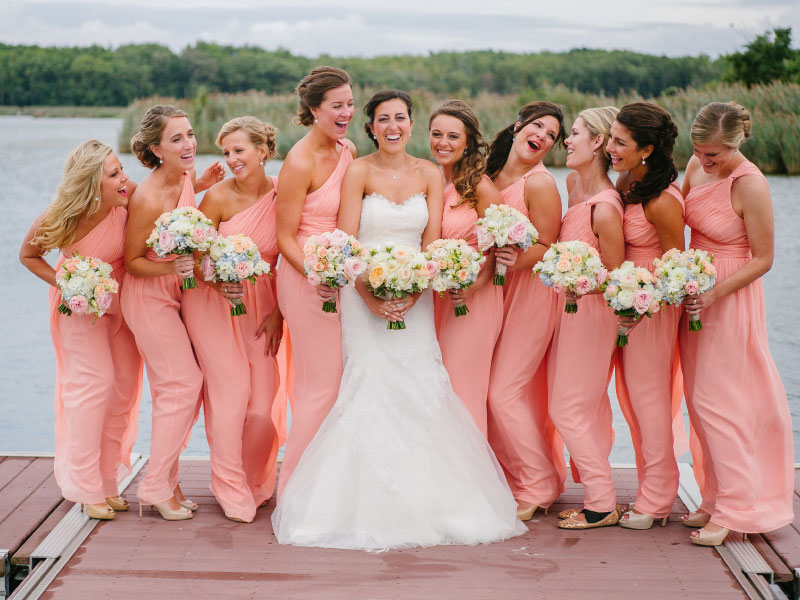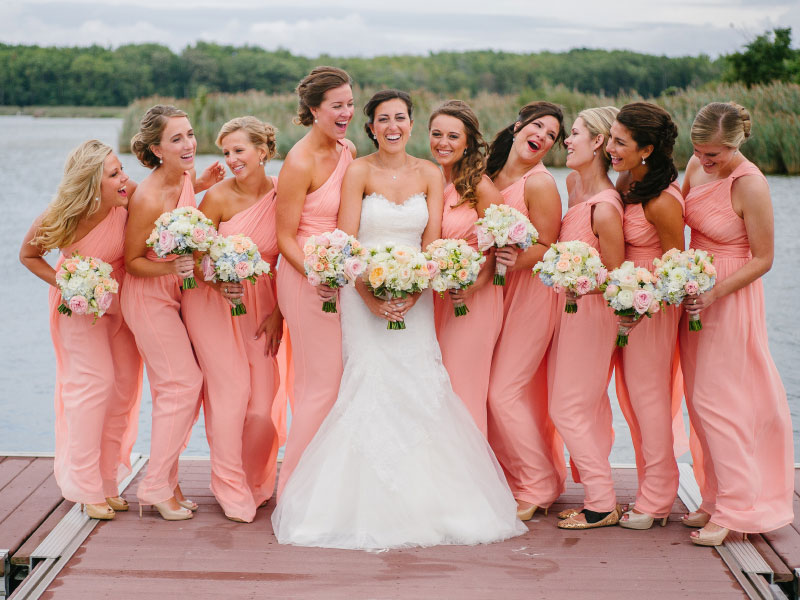 3. Toga Dress
This feminine toga design is best for the bridesmaid who wants to tone down her broad shoulders and add some details to her upper body. It is also convenient and comfortable because the dress holds on to one shoulder so you don't have to worry that it will fall out.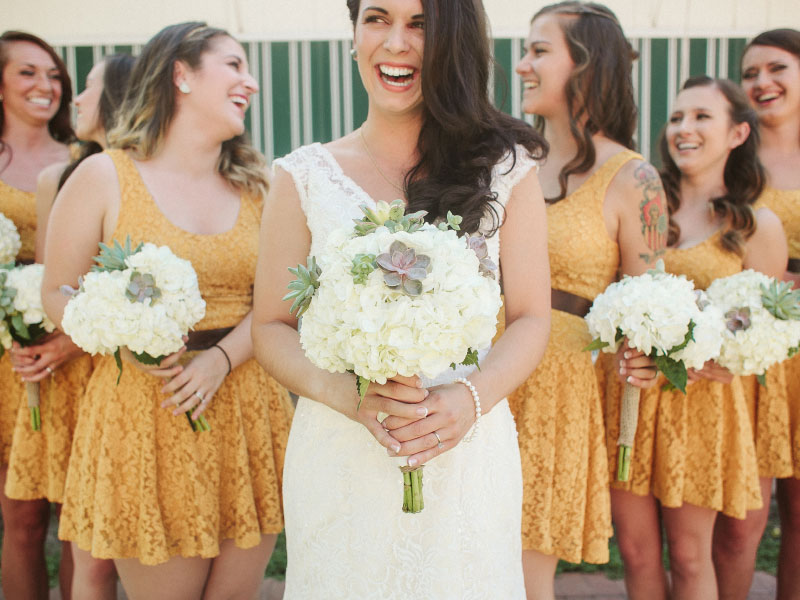 4. Sleeveless Dress
Bridesmaids who prefer a more simple dress can consider a sleeveless short dress that has minimal lace details on it. A sleeveless dress is safe and will never go out of trend plus it is suitable for indoor and outdoor weddings and can match with flats or even heels.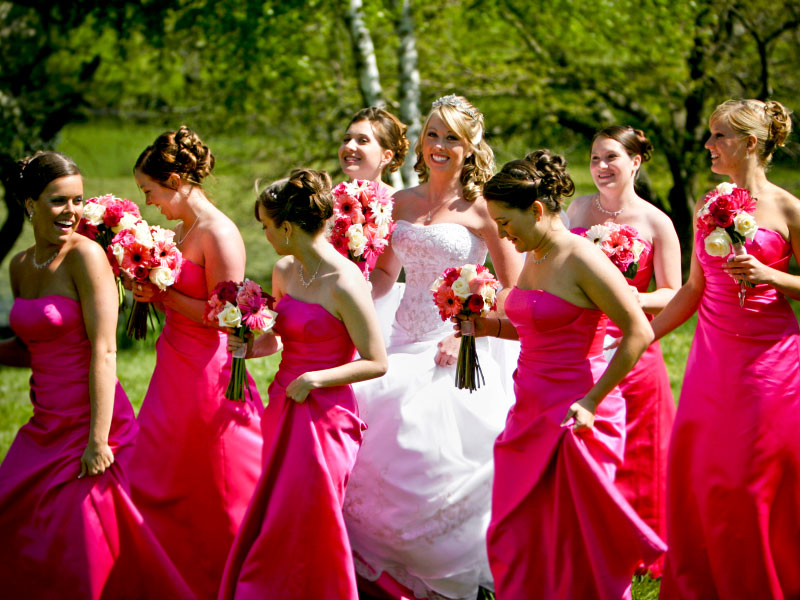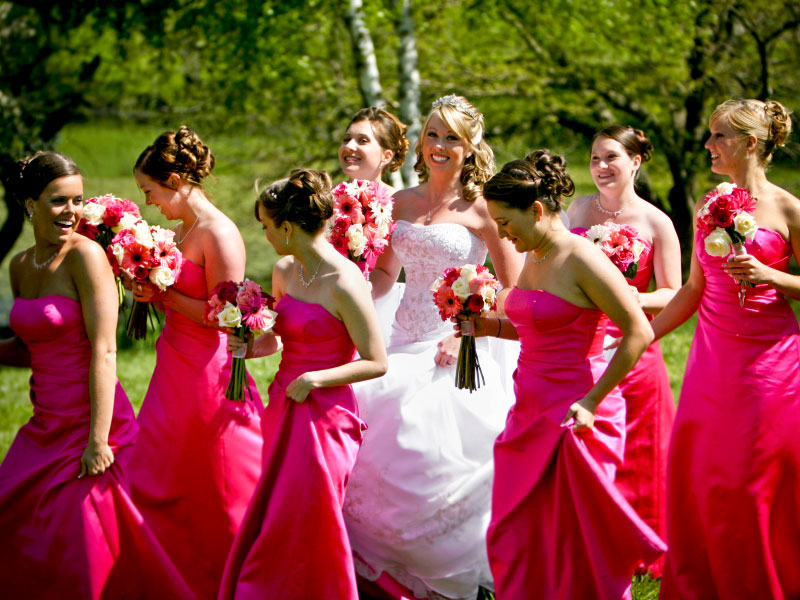 5. Strapless Dress
Strapless dresses are for the sexy bridesmaids that love to show some skin as well as some playfulness. The strapless dress design never goes old and suits the bridesmaid with narrow shoulders. This design can be accessorize with a choker or statement necklace.
As a bride, it is up to you to determine the kind of theme your bridesmaids should have for their outfits. Your bridesmaids comes in different body shapes and it is crucial that the dresses help them cover their flaws and accentuate their best assets. After all, you want all your bridesmaids to feel and look good on your wedding day!
Get your inspirations for bridesmaid dresses at Wedding.com.my now!