There's nothing like having a set wedding date to get you motivated about looking your best. You cannot look flawless on your big day unless you have the drive to act on it. But with a deadline in mind, you will be pushed to make the right moves to get gorgeous skin and hair.
But before you start to panic, remember that there is a lot you can do to make sure your skin is glowing with even a few weeks left. When you put in the work and follow a proper skincare regimen, you will soon start to see visible results. Follow the tips mentioned below to get on the path to flawless skin.
1.Set up an appointment with a dermatologist
Healthy skin should be one of the top priorities for your wedding day. So even if you've never visited a dermatologist before, it is a good idea to set up an appointment. A professional will be able to accurately assess the condition of your skin better than you can, and recommend the right treatments. A good dermatologist will be able to help put you on a skincare regimen that will help you tackle any ailments and achieve your dream skin goals. They can help you with anything from pesky spots to fine lines and wrinkles. But, keep in mind that these usually take time, so consult a dermatologist a few months before your wedding.
2. Exfoliate your skin on a weekly basis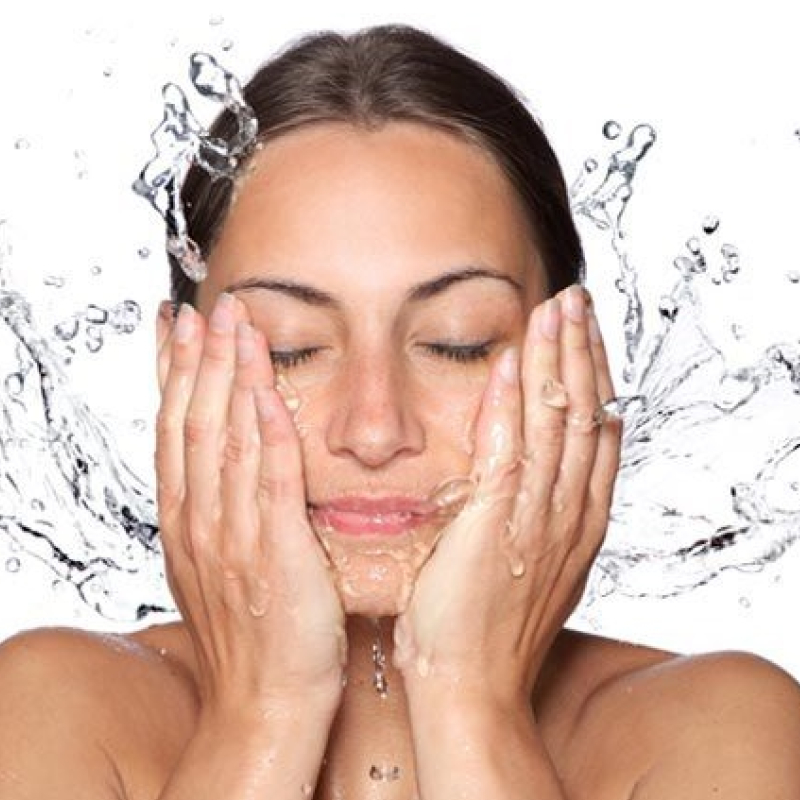 Exfoliating your skin once a week will help brighten your skin tone. Regular exfoliation helps get rid of dead skin cells to reveal fresh skin underneath. It also stimulates circulation and regulates the production of collagen, giving you more youthful looking skin. Exfoliation also gradually fades pigmentation and visible signs of aging. It is recommended to wash your face with your regular cleanser before scrubbing your skin gently. Do not opt for harsh facial scrubs with coarse particles as these can damage skin. Instead choose gentle scrubs with fine particles, facial brushes or glycolic acid based products. Other home remedies such as DIY sugar scrubs, coconut oil body lotion and tea tree oil for nail fungus are also effective at keeping your skin, hair and nails healthy.
3. Stay Hydrated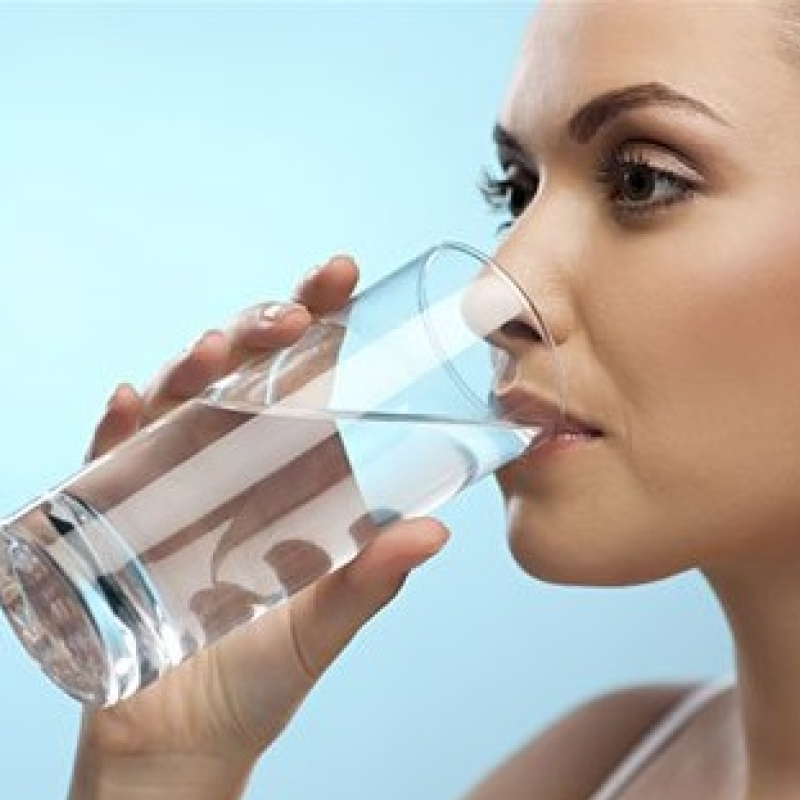 Drinking 2 liters of water every day helps flush out toxins from your body. When it comes to the efficient functioning of your body, water is an essential component. This is due to the fact that around 60% of your body mass is made up of water including organs, tissues and skin.
Staying hydrated maintains optimum skin moisture and delivers essential nutrients to skin cells. Water also increases the elasticity of skin and replenishes skin tissue. When skin is adequately hydrated, signs of aging such as fine lines and wrinkles are delayed.  If you find it difficult to drink the recommended amount of water every day, keep a bottle by your side. This way you can keep track of your daily limit. If this doesn't work, you can try downloading an app on your smartphone to track your daily intake of water.
4. Follow a healthy diet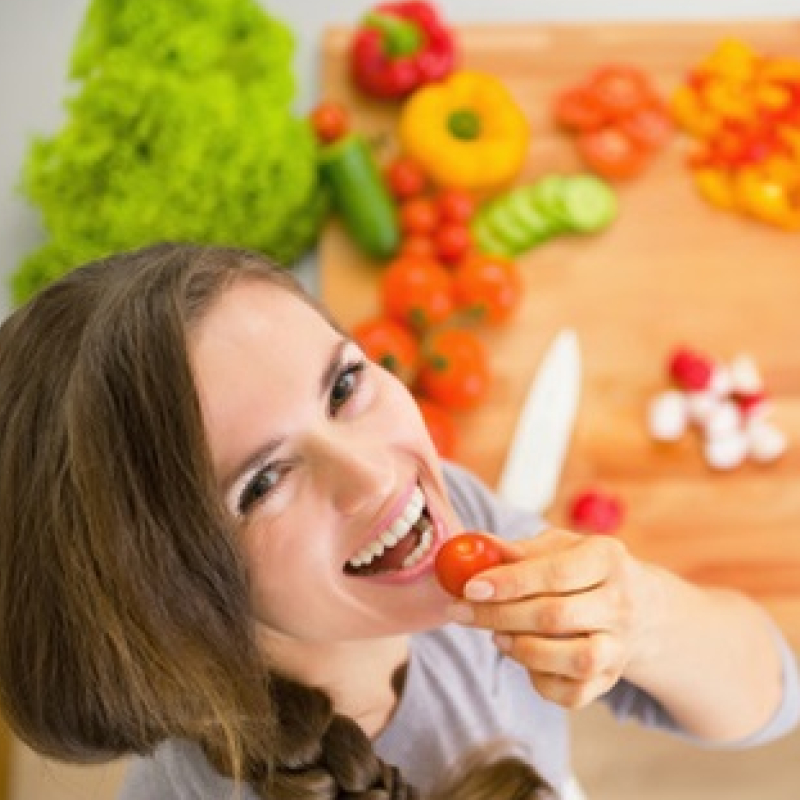 Making healthy food choices is essential when it comes to maintaining the health of your skin. A nutrient rich diet will improve the tone and texture of your complexion. It is advisable to avoid junk food, foods high in calories and processed foods on the days leading up to your wedding. Include low-sugar fruits like pears, avocados, and tomatoes in your diet. Also eat plenty of green leafy vegetables, nuts, and protein rich foods. Vegetables such as cucumbers, spinach, and celery are particularly good for their skin clearing properties.
Decrease your caffeine consumption and avoid carbonated drinks altogether. Cutting down on caffeine will make you feel calmer and less stressed out. Replace these unhealthy beverages with green tea or coconut water. If you feel like you are not getting enough nutrients from the food you eat, take vitamin and mineral supplements.    
5. Make Exercise a part of your routine
Exercising affects your mood positively due to the hormones that are released during a workout. This is particularly important when planning a wedding as this can be a stressful time for many. The task of planning a wedding along with juggling a job and other commitments can cause some serious stress. Working out is a great way to let go of some of this tension.
Exercise also helps increase blood flow, which sends nourishment to skin cells, keeping them vital.  It also helps tackle stress-induced skin conditions such as acne and eczema.
Conclusion
Glowing wedding-day skin takes a certain level of planning end effort. Since all eyes will be trained on you, it is important to do whatever you can to make sure your skin looks flawless. But certain unavoidable factors such as stress can affect your hormonal balance and wreak havoc on your skin. Fortunately, following the tips above in the months leading up to your wedding can give you glowing, camera-ready skin.
This article was contributed by Fixyourskin.