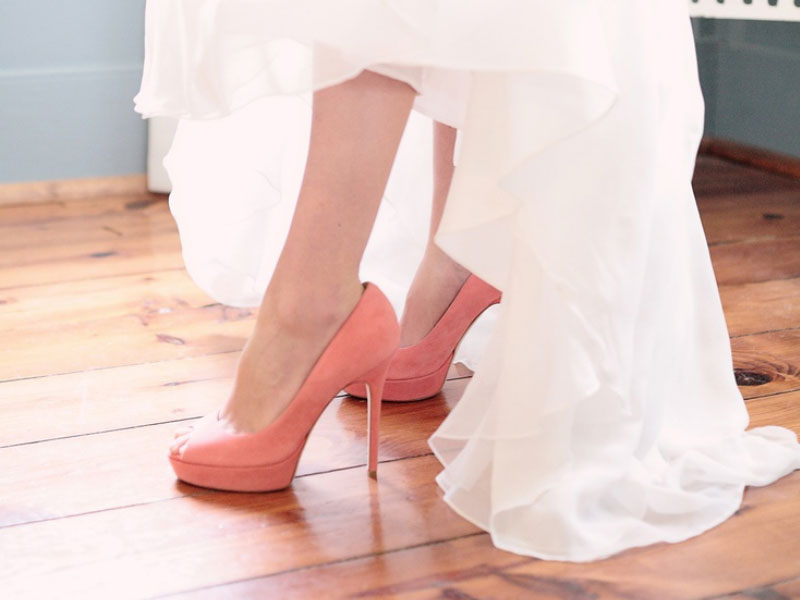 Aside from the wedding dresses and accessories, wedding shoes are equally as important even though they are hidden under those satin and tulle of the wedding dress. Depending on what you truly prefer, some brides prefer aesthetics over comfort or vice versa or even sometimes both! Here are five types of wedding shoes that you can consider to have for the most important day of your life.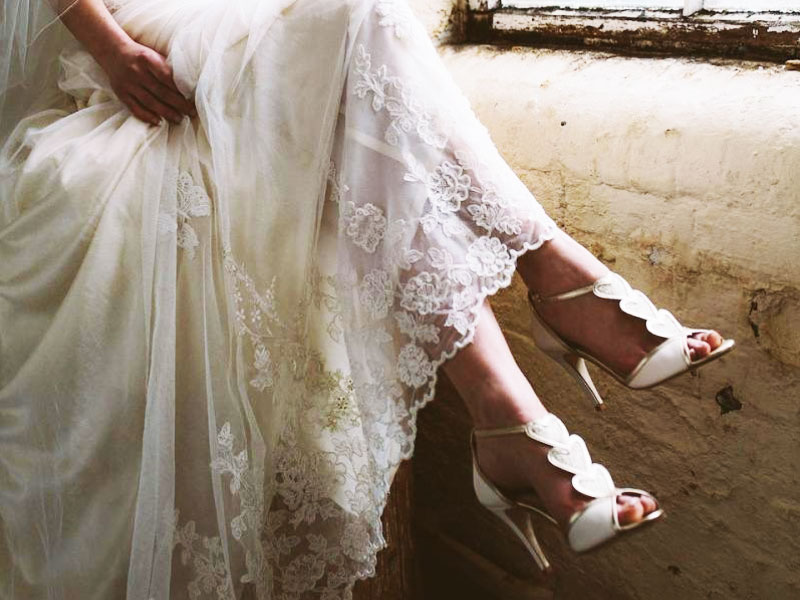 1. Peep-Toe and Open-Toe
For the pretty bride who is planning to get her pedicure done for her wedding, opt for the peep-toe or open-toe to showcase your decorated toenails. Peep-toe and open-toe heels are also comfortable as the front part of the shoes are exposed. Suitable for brides who seek comfort and are going for an elaborate design on their toenails.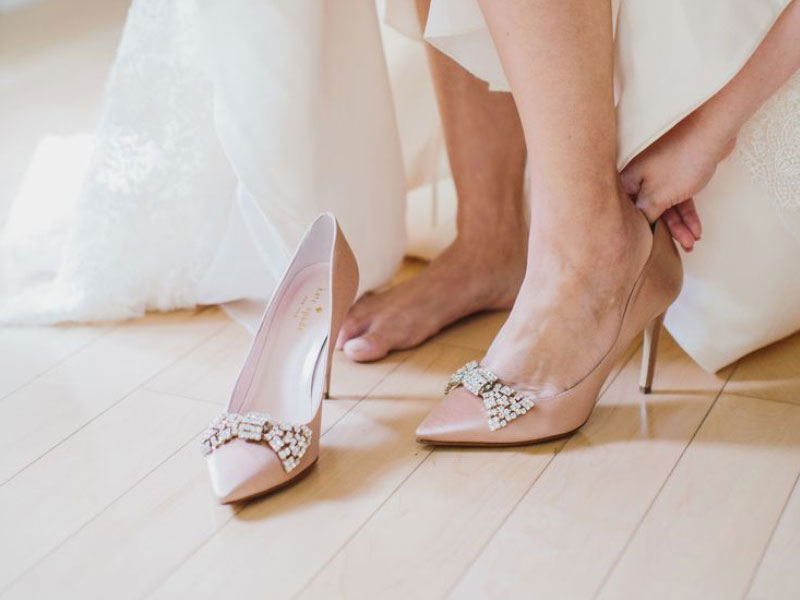 2. Pumps and Platform
Looking for a pair of wedding shoes that you can wear after your big day so that it won't go to waste? Consider pumps and platform heels that are simple and nice which also matches with your wedding gown. Platforms especially, are good for brides with heights that needs some elevation so that their dresses don't drag while they walk.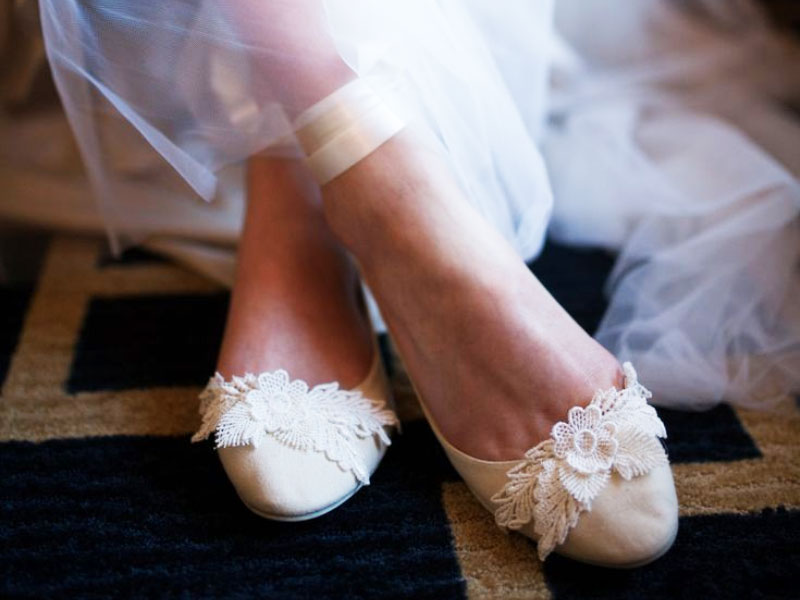 3. Flats
Brides who are not accustomed to wearing heels or having a beach wedding, flats are a great option to ensure comfort and convenience. These days, wedding flats comes in different colour and designs which can match with dresses of different styles. These bridal flats can also be worn half way through the wedding if the bride feels tired, pain, or uneasy in her wedding heels.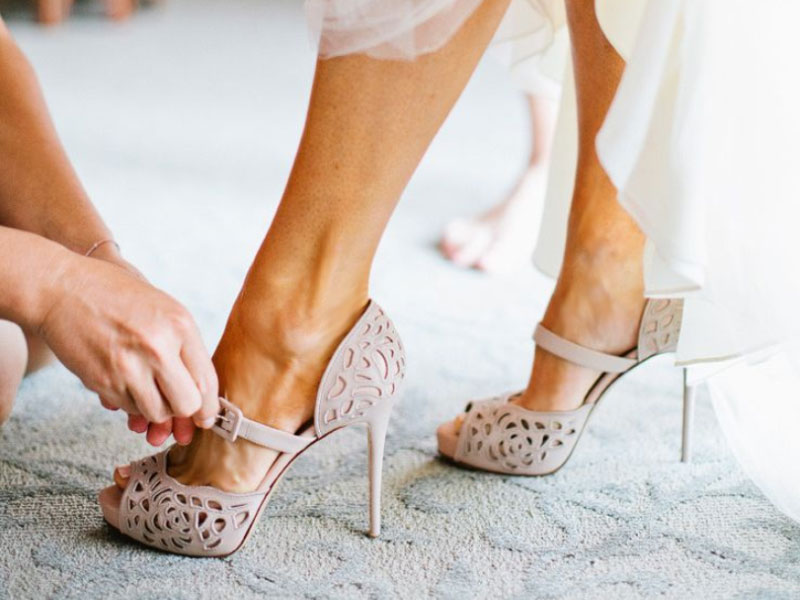 4. Decorated and Detailed
If you are a bride who is into details and wants your shoes to stand out the aisle, pick wedding shoes that are covered in delicate lace, or a big ribbon, or even a precisely sequined pair of pumps. These wedding shoes might be pricier than the normal types but the craftsmanship and details will be worth every penny.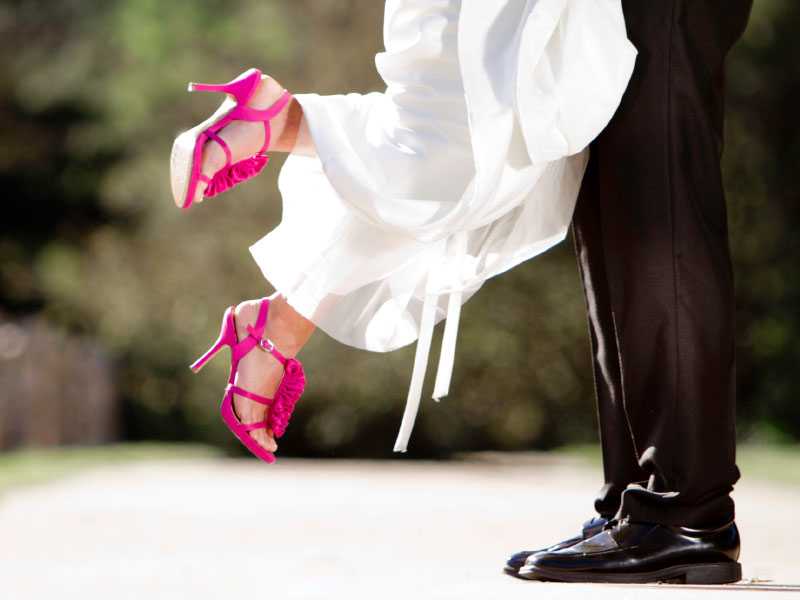 5. Coloured
Some brides tend to break the conventional rule of having white wedding shoes or even a white wedding dress. To fit your theme or personalised look for your wedding, pick suitable coloured heels that can also be wedding fashion statement of your overall appearance.
Where to get these glamourous wedding shoes? Visit Wedding.com.my and be spoilt for choices!