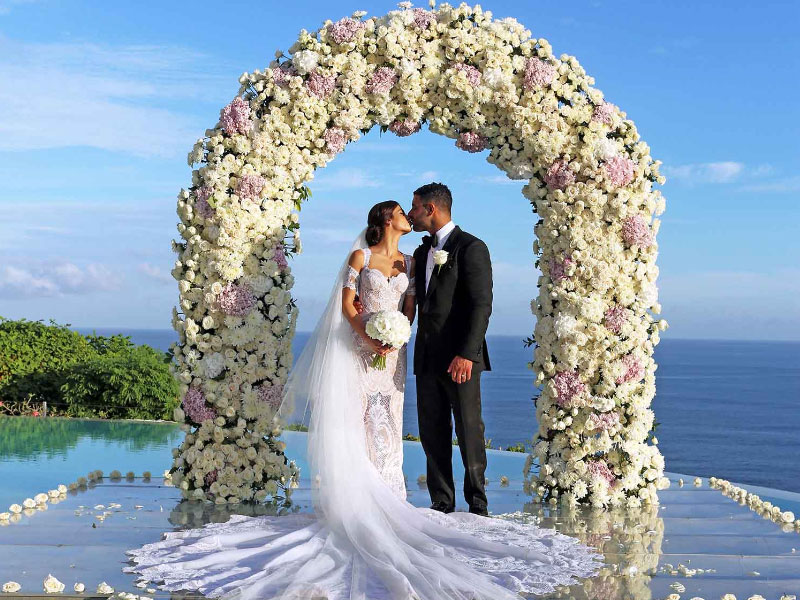 Destination weddings are becoming trendy these days, especially for couples who want to have a memorable and unique wedding experience. The most popular place for destination weddings in Asia has to be the one and only Bali. With the stunning sunsets and lovely beaches, Bali is affordable and exotic hence making it the best choice for couples to wants to have a destination wedding.
Even so, there are many amazing places to have your wedding, especially those chapels that faces the Indian Ocean. We've listed down 5 places in Bali that are simply too beautiful to resist for your wedding!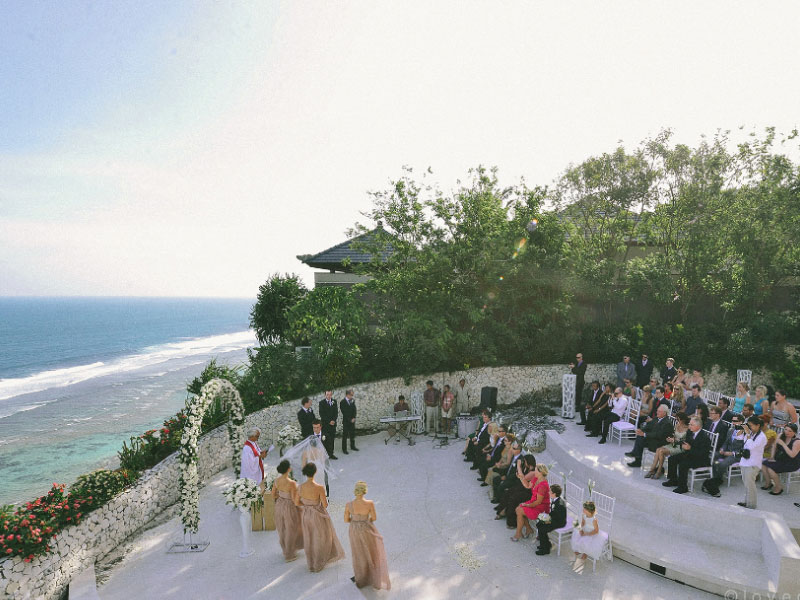 1. Banyan Tree, Ungasan
Instead of having green grasses or chapels, Banyan Tree's private wedding space has a solid ground with stone half-walls overlooking the beautiful ocean. This place is for couples who wants a very simple wedding with a stunning view!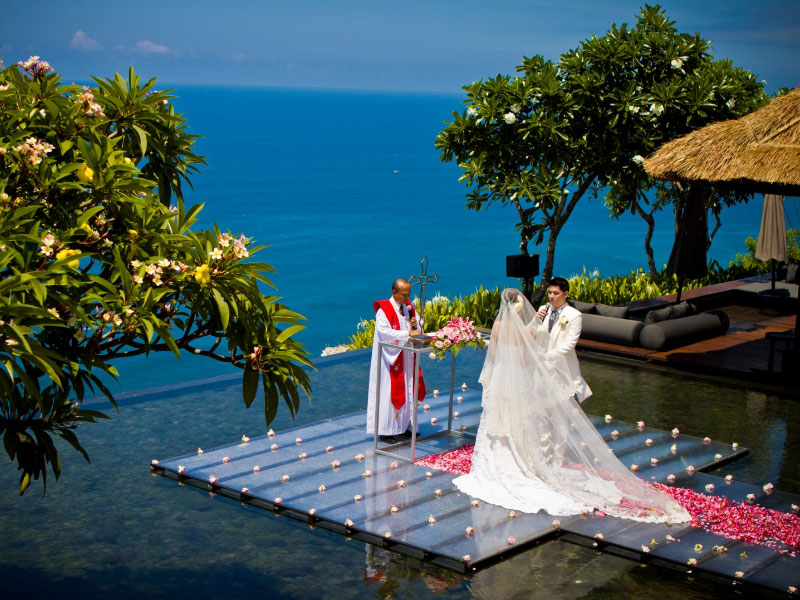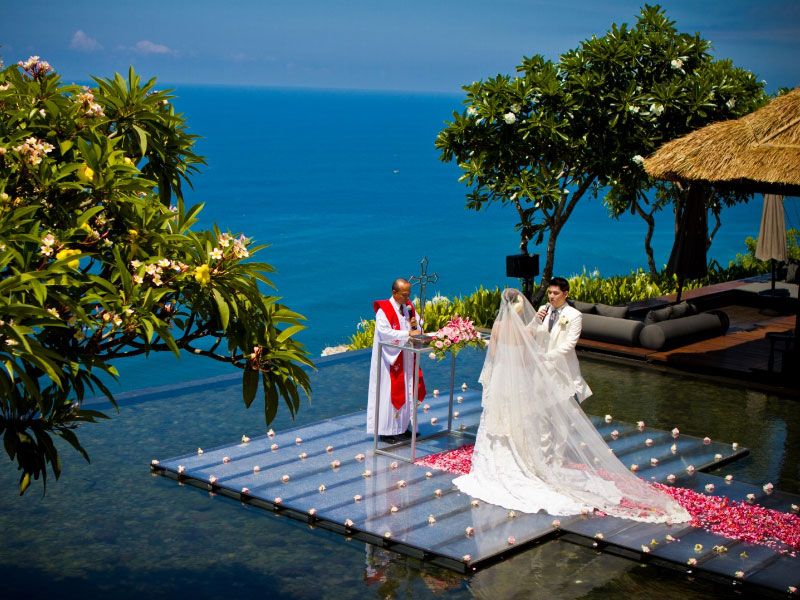 2. Bvlgari Hotel, Uluwatu
Known for their glass floor panels that can be added according to the designated space requested, the Bvlgari Hotel has one of the best views of the Indian Ocean. Glass floor panels are laid on a pool making it very unique and interesting.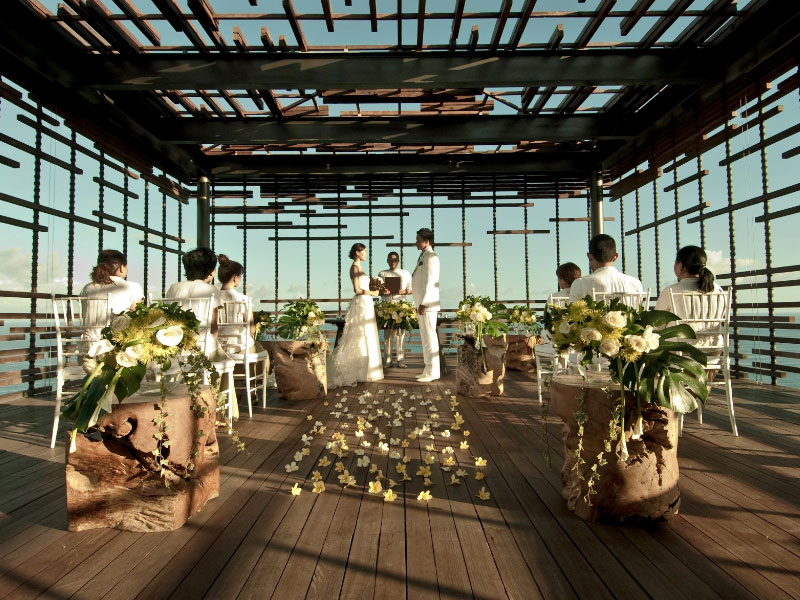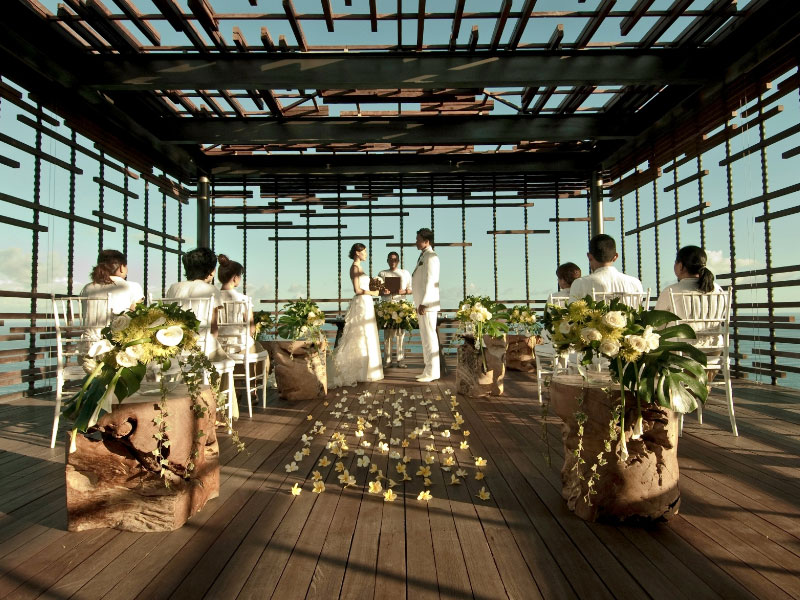 3. Alila Villas, Uluwatu
The unconventional design of their wedding chapel makes Alila Villas a stand out among the rest. Instead of the usual white colour, this chapel has an earthy tone to it making it the best choice for adventurous couples who wants a wedding venue that is unrivaled to any other.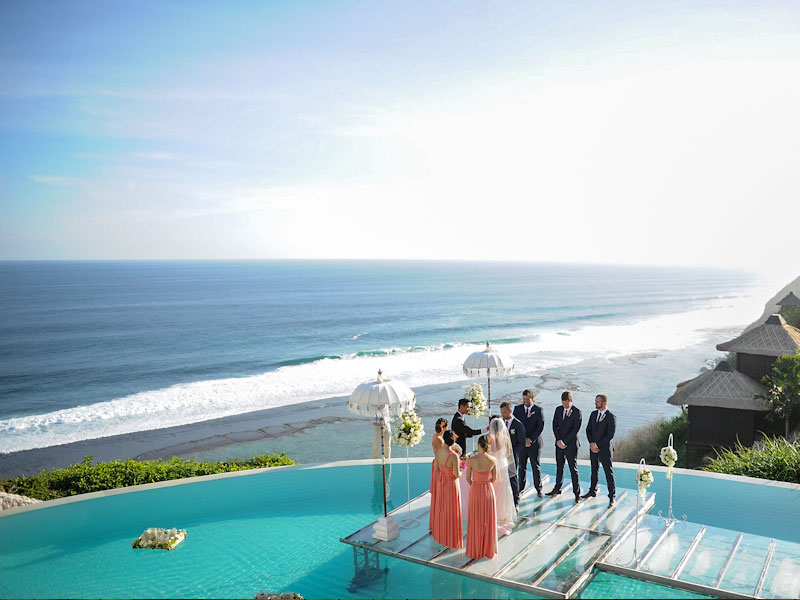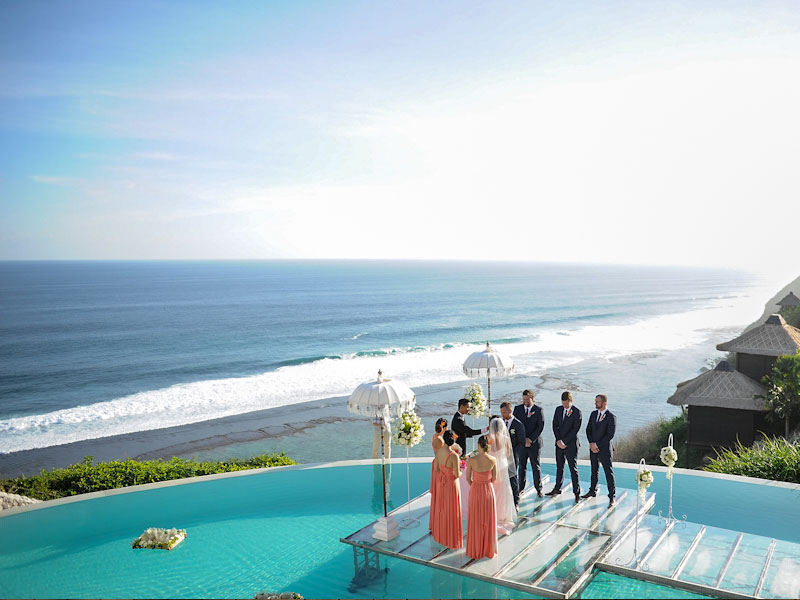 4. Karma Kandara, Ungasan
What is so special about this wedding venue at Karma Kandara is that there are no trees and walls that obstructs the picturesque view of the sea. Its open concept is suitable for uncomplicated weddings and similarly to the Bvlgari Hotel, glass panels are used to stage weddings on a pool.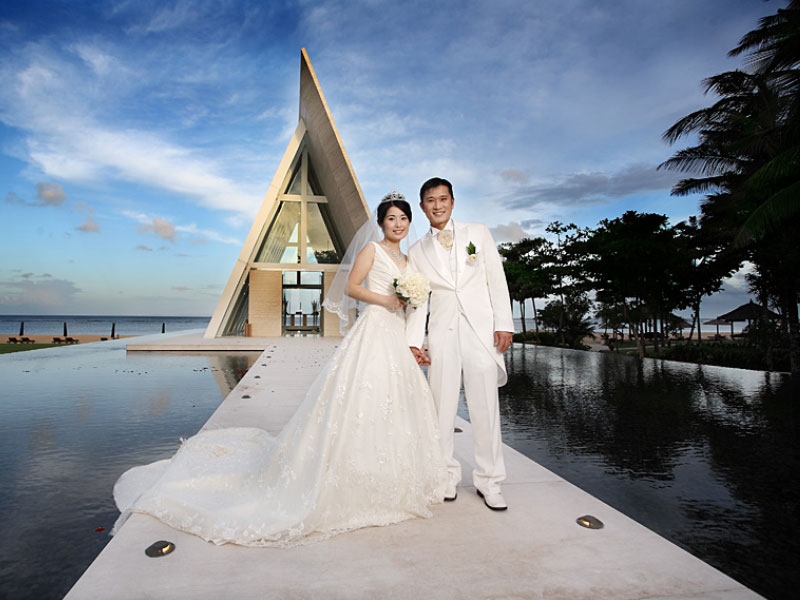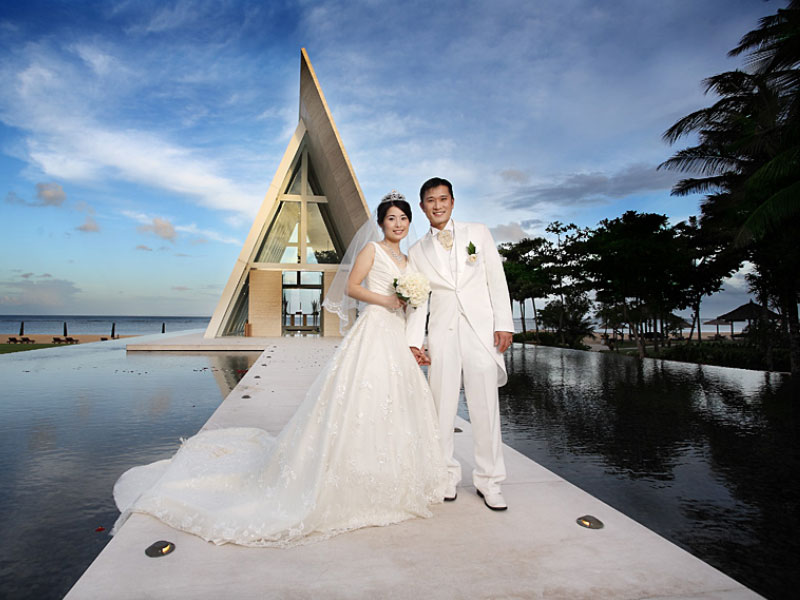 5. Conrad, Badung
With their iconic triangular chapel, Conrad has been one of the most favourite places for couples who wants to have their wedding at a white chapel. Beautiful inside and outside, the aisle is flanked by two pools on both sides leading to the chapel.
These are only 5 out of the 10 venues in Bali that we will be introducing to you this week. We will post on the remaining 5 next week and be prepared to be blown away with these venues that possess spectacular views of the ocean that will overwhelm you and your guests. If you want to have a Bali wedding but don't know where to start, visit Wedding.com.my to begin your planning!