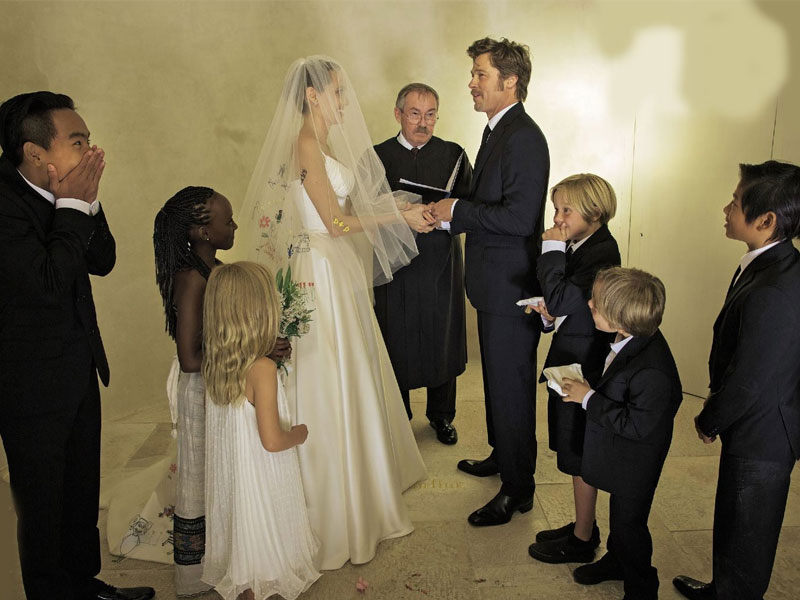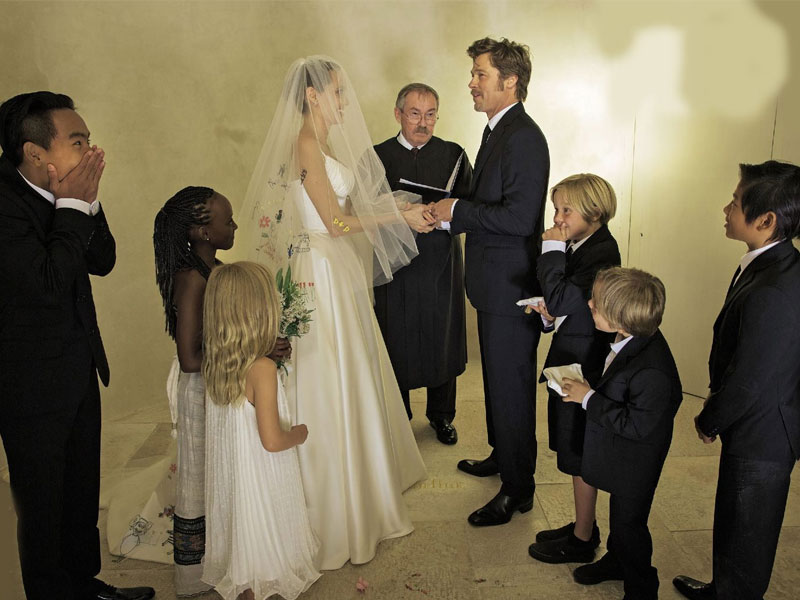 Hollywood's most talk about couple, Brad Pitt and Angelina Jolie married in a very private ceremony with their six beautiful children with them a few years back. Even so, the union of this two A-list celebrities is a memorable one.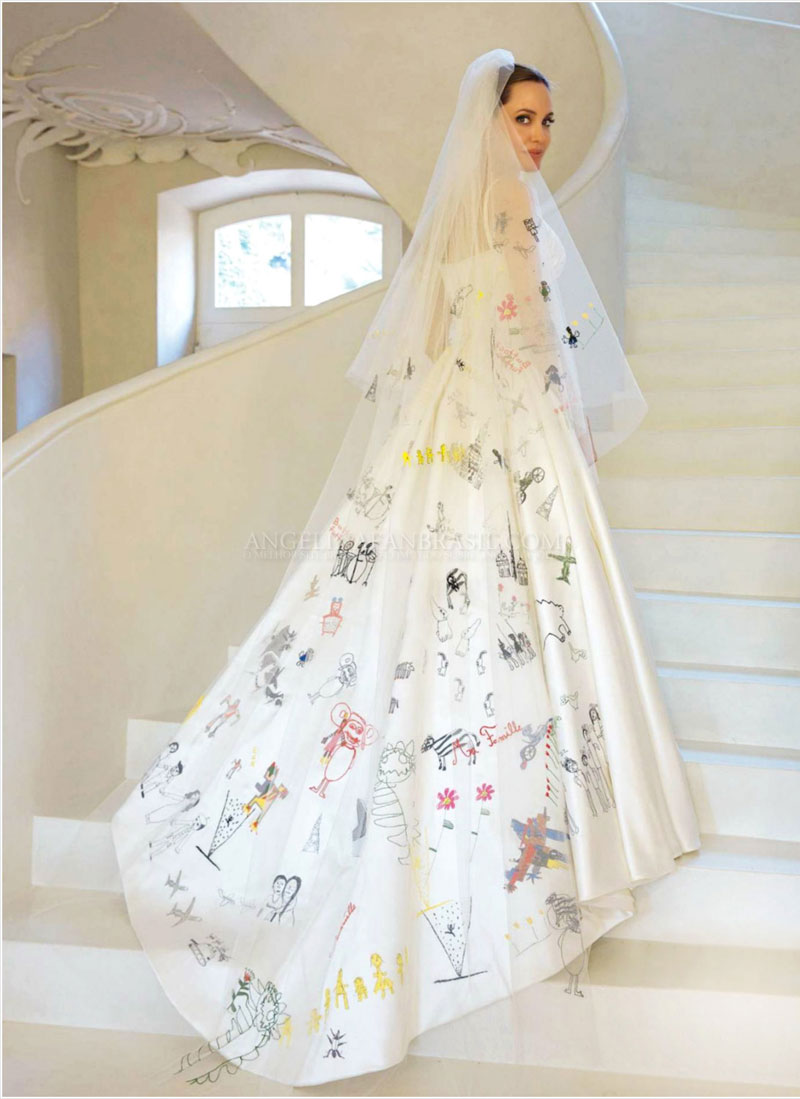 Through the photos taken of their wedding, we can see the gorgeous Angelina Jolie in a Versace gown. She added a personal touch to her outfit by donning a veil with drawings and doodles by her children. Brad Pitt on the other hand wore a suit that he picked out from his closet and even borrowed a tie from his son as he forgotten to packed his!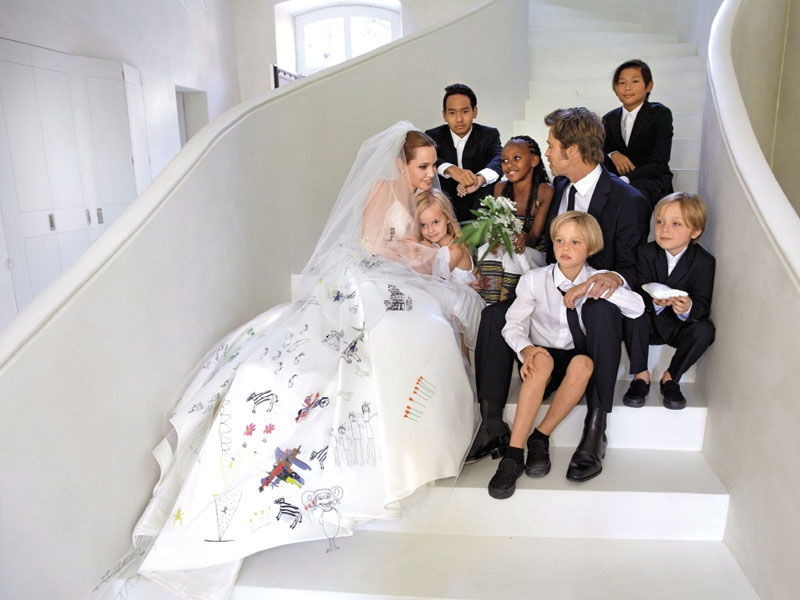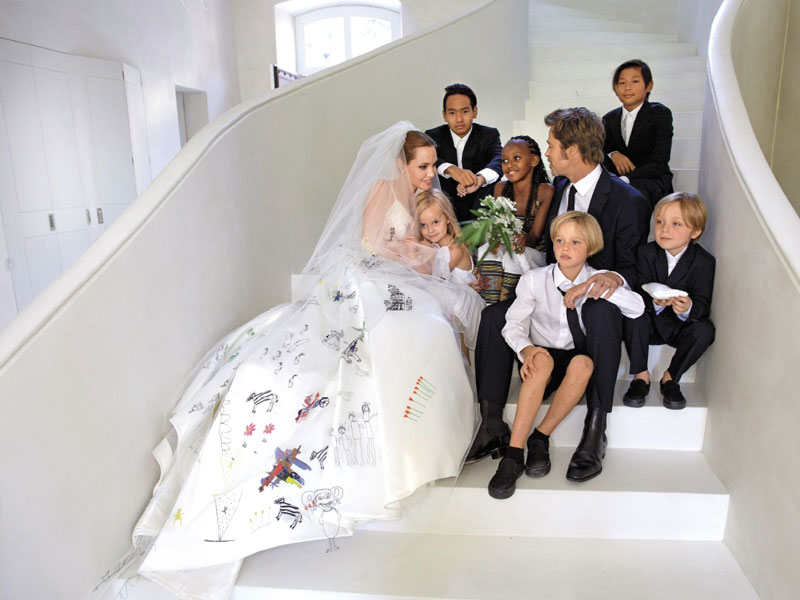 An ancient stone chapel on the estate of Jolie and Pitt's French residence was chosen as the venue. Jolie walked down the aisle with Maddox and Pax while Zahara and Vivienne threw petals. Also, Knox and Shiloh were the ring bearers of the wedding. There were three wedding cakes, all chosen by the Jolie-Pitt brood. They are a strawberry ice cream cake, a three chocolate gateau cake, and a fresh cream and raspberries cake.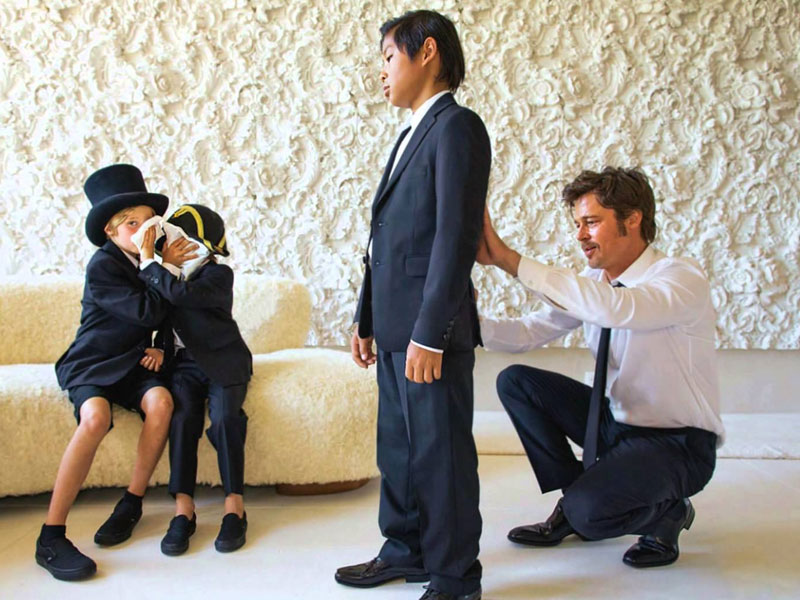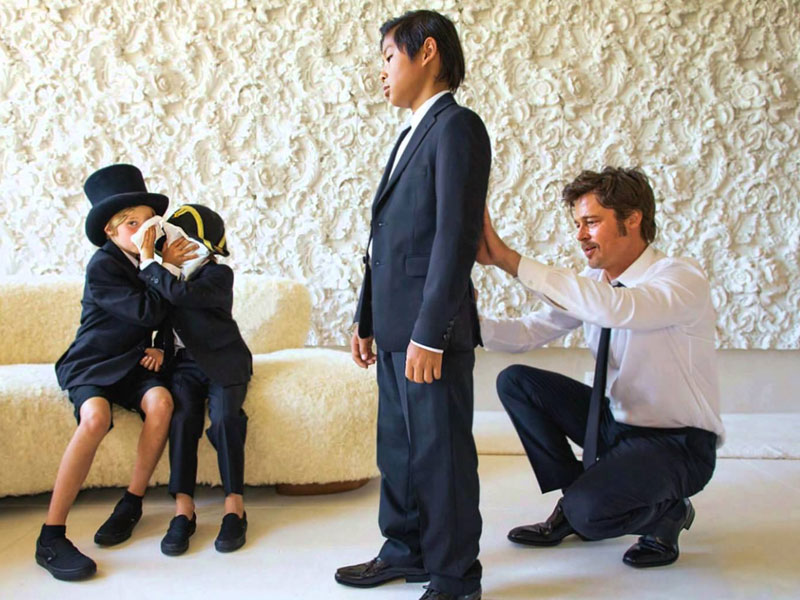 Take a look at this video with photos of the simple yet sweet wedding of Angelina Jolie and Brad Pitt!