By Grace Tan 
Edited by Stephanie Leong 
He keeps tarantulas and poison dart frogs as pets. He enjoys camping, regardless of the weather and loves everything about nature. If Steve could choose, he'd probably say that he'd feel comfortable living in a jungle. She however, balks at outdoor activities. Though she did try once to climb Ben Nevis in Scotland but froze when she saw the steep cliffs. That was the start and end of her outdoor days. She has not left the sofa since.
Despite their differences in personality and culture, they have managed to make things work. And that is the beauty of Stephen and Dayana's relationship.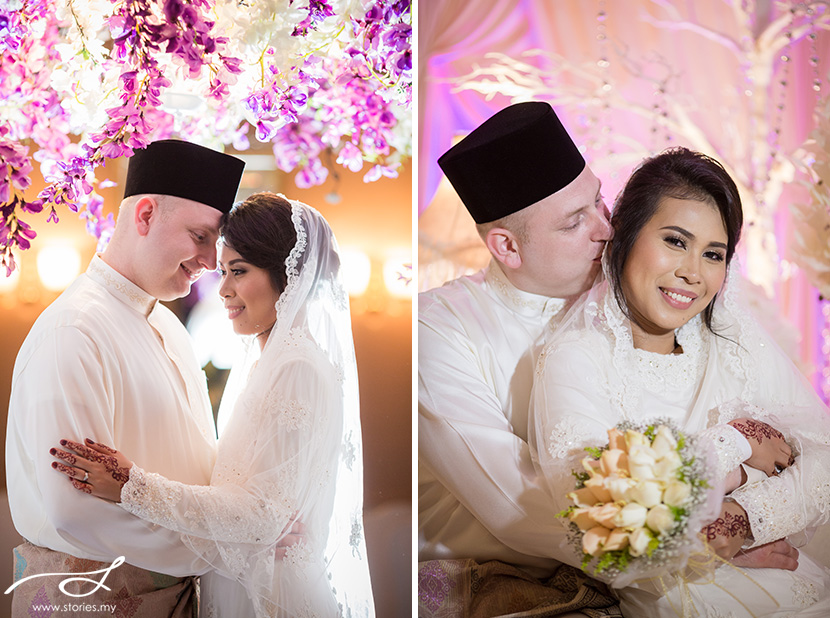 Their History
Dayana: Steve and I have been together for six years. We met at the University of Manchester, when we both studied for our Ph.Ds. Steve was at the beginning of his final year, meanwhile I had just started my first year. It wasn't love at first sight, but I could feel the attraction. I honestly thought he fancied someone else then. But the endless teasing from my colleagues made me wonder. It turned out everyone in our office knew that he liked me. And that's where it all began — at the School of Chemistry!
We were together for about a year before Steve had to move over 200 miles away for a new job. We weren't sure if a long distance relationship could work, but decided to give us a chance. We saw each other twice a month, but we made sure to speak on the phone every night. It wasn't easy. That went on for nearly a year and half. Like any other relationships, we've had our ups and downs. We haven't been together for a lifetime (yet), but it has been the most fulfilling and challenging relationship of our lives. Along the way, we've learned to compromise and to respect both of our cultures.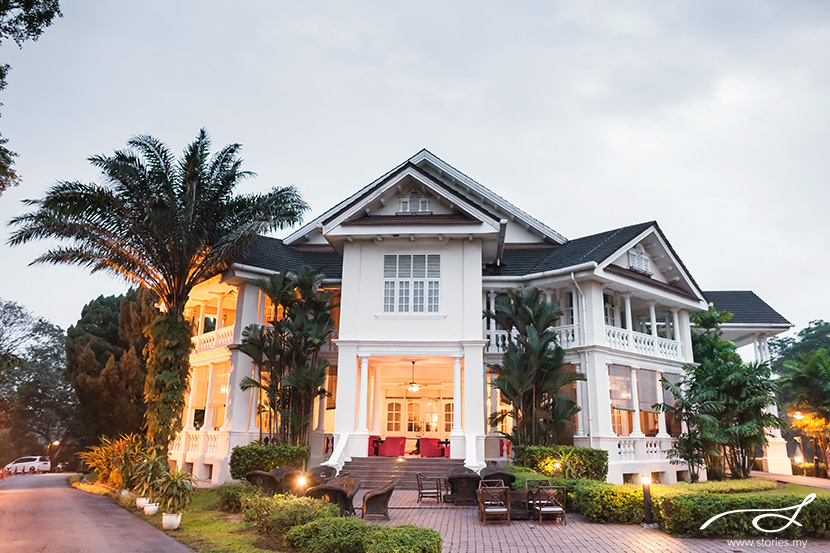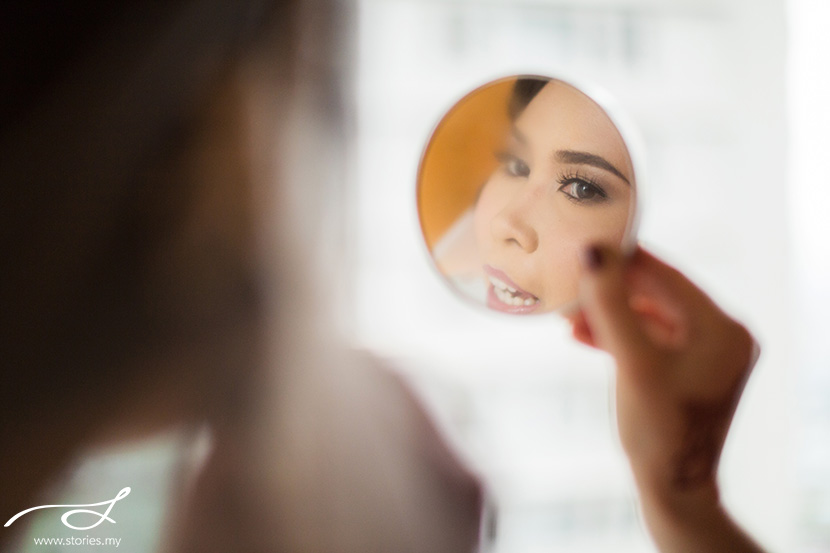 About the proposal
Dayana: I do love a good surprise. But I admit, it's not easy to surprise me. Somehow I always accidentally manage to spoil the surprise and beat myself up over it for days. But I still go along with it and feign surprise. Last year when Steve whisked me away to Paris, I had my suspicion. He asked if I needed a visa to enter France… out of the blue. So, totally not my fault. I knew there was a proposal coming before Steve proposed too. He did act weirdly and asked what kind of rings I liked when we were out shopping. Again, I don't need to be Sherlock Holmes to figure that one out. At least I didn't know when he was going to do it.
But Steve proposed to me not once, but twice! The first time he proposed to me was in April 2012, two days after I had passed my Ph.D. viva. It was a simple and private proposal, nothing elaborate or public. The ring was slightly big for me, so Steve took it back to get it re-fitted. At this point, I already said yes.
Then, I waited for weeks. And nothing happened. I wanted to go to the jeweller to ask about my ring, but Steve persuaded me not to. It turned out that he had already picked it up, but didn't want to give it to me straightaway. He wanted a "re-do". On the Queen's Jubilee weekend, in June 2012, we went camping in the beautiful Cornwall… and there he was, surrounded by nature, on his one knee once again… I said yes to him for the second time. It was perfect.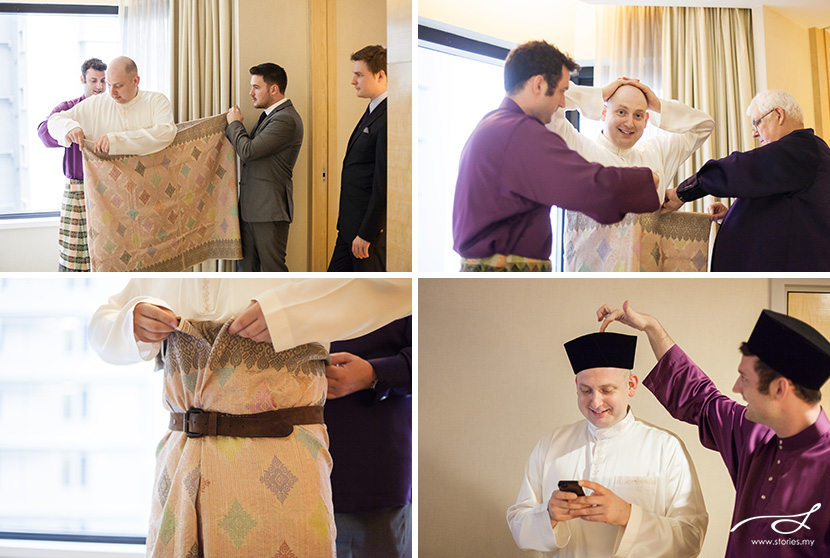 About the wedding
Dayana: The wedding planning process really tested our relationship as a couple. There was a brief moment when I thought the wedding was never going to happen. We didn't get our marriage license until four days before the wedding! Steve and I are the eldest and were the first among our siblings to get married, so naturally, the families were really excited. All year long, people asked if I was excited about the wedding, but the truth was, I was too stressed to get excited. On the day itself, I was too nervous to feel any emotion. We wanted to have an intimate wedding that would embrace both cultures, like east meets west, and thought Carcosa Seri Negara was the perfect venue to portray that. Hey, if it was good enough for Her Majesty the Queen and Prince Phillip, it's good enough for us!
For the reception, I wanted a 1920s-inspired Old Hollywood Glam, with an Asian twist. I bought a Lucille gown by British designer Eliza Jane Howell from a boutique in London and asked for it to be altered to make it more modest. My matron of honour's gold bead embellished dress was chosen to compliment mine. I was extremely happy how it all came together. If only there was an excuse to wear the dress again!
The stress of the wedding finally took its toll on me. As soon as we got back to England, I was ill for over a week. I wish someone had told me about post-wedding blues though. I consider myself as a perfectionist, so obviously when things didn't go "perfectly" at the wedding, it bothered me. But I slowly learnt to let the small things go and to just enjoy the fact that we are married… because after all, that is all that matters. Seeing the official photographs brought back so many memories. Thank you very much to Grace, Weiming and the rest of Stories team for capturing our special moments.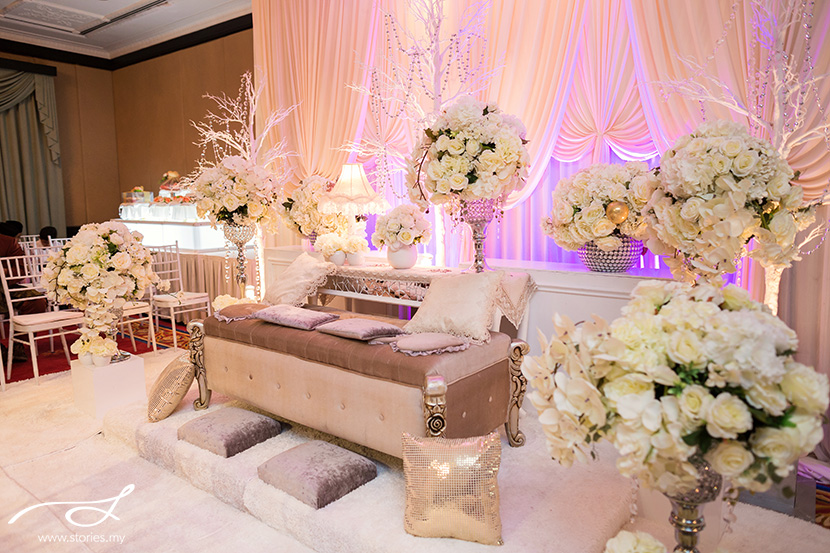 Just some of the many hantaran / gifts that were exchanged that day.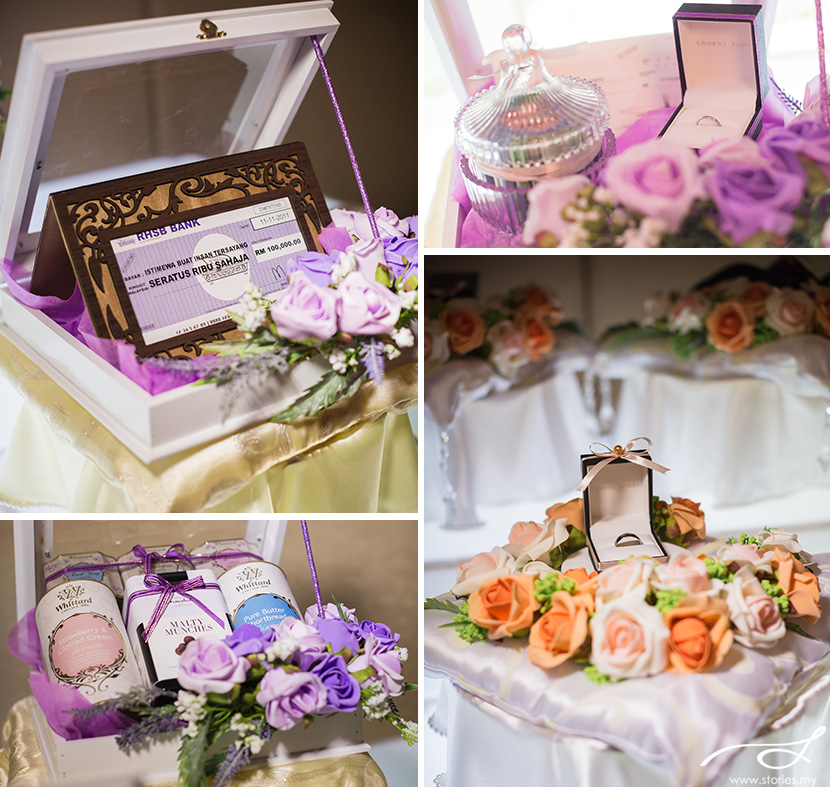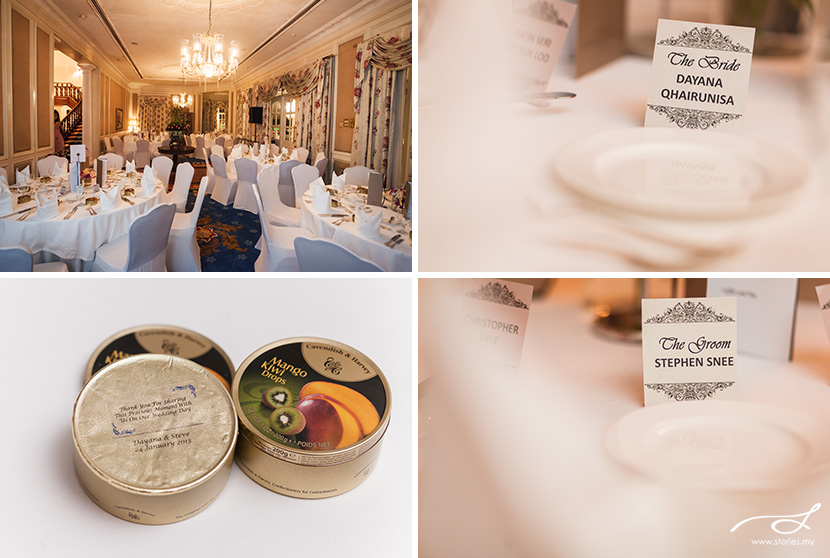 Lovely touch as gifts for their overseas guests.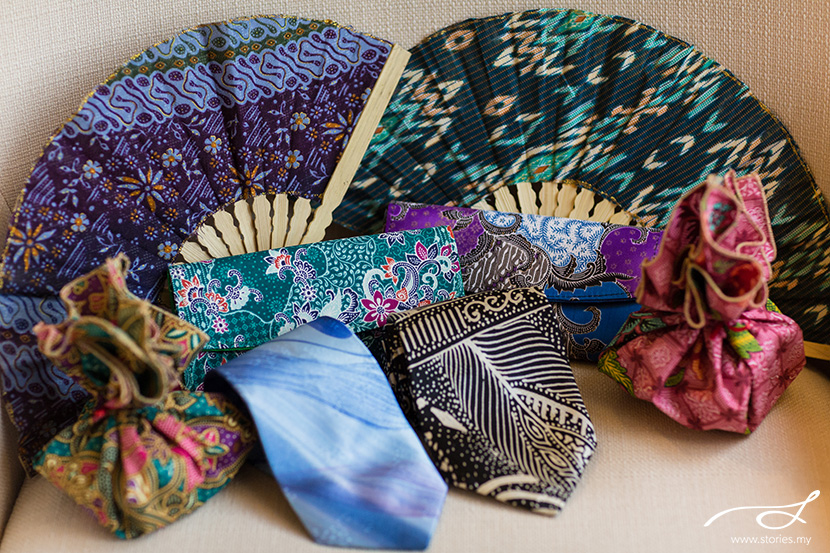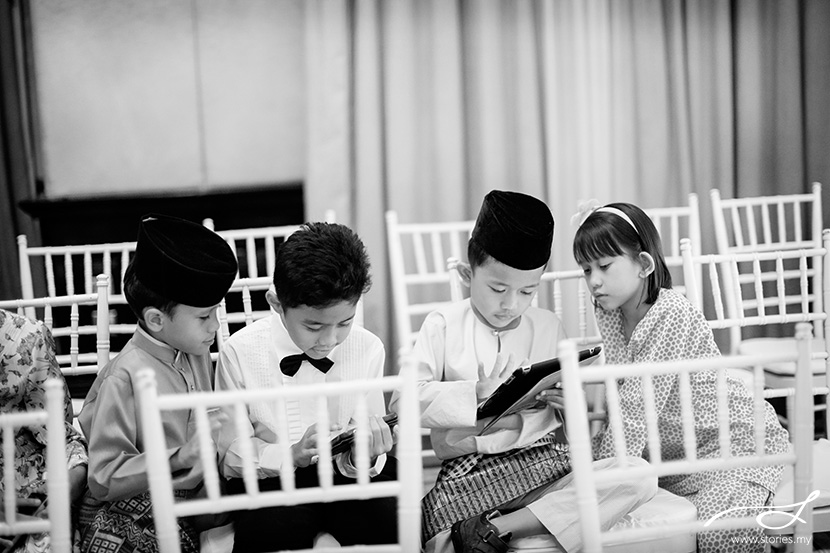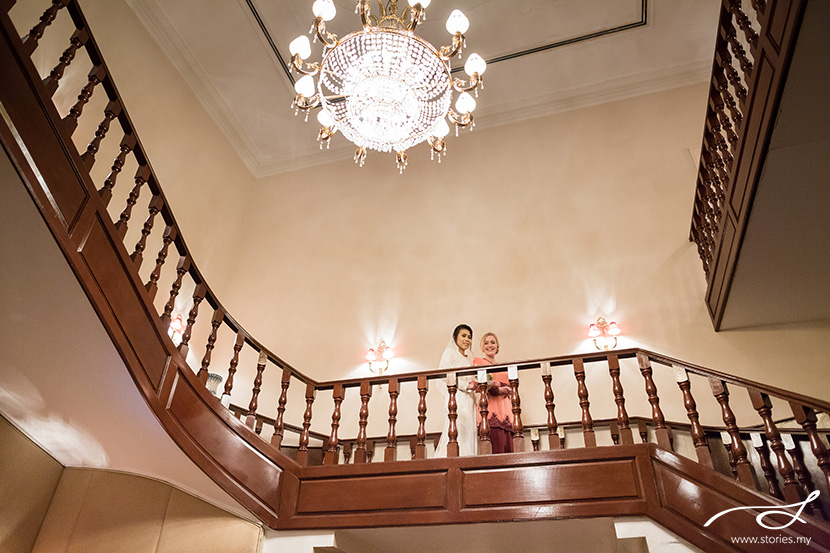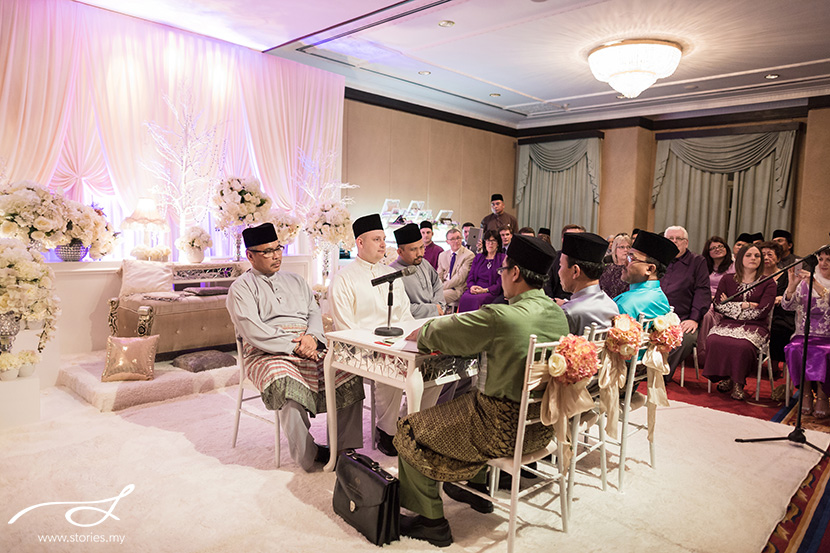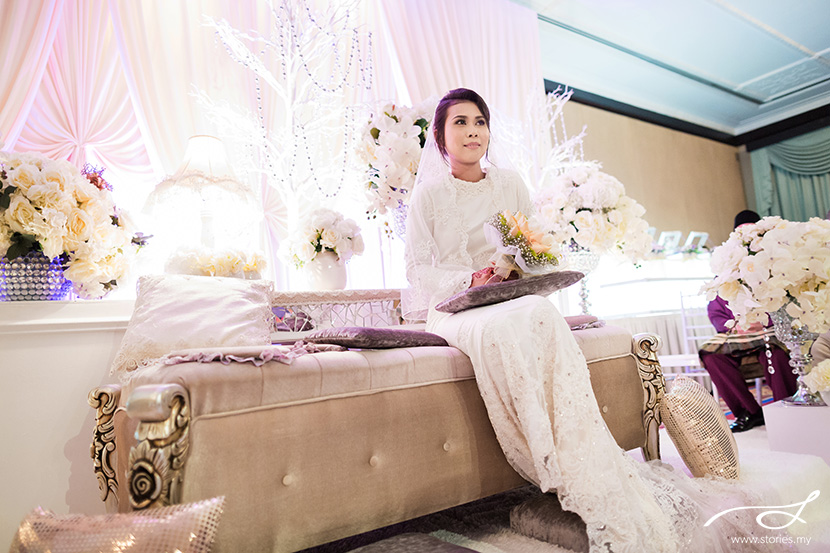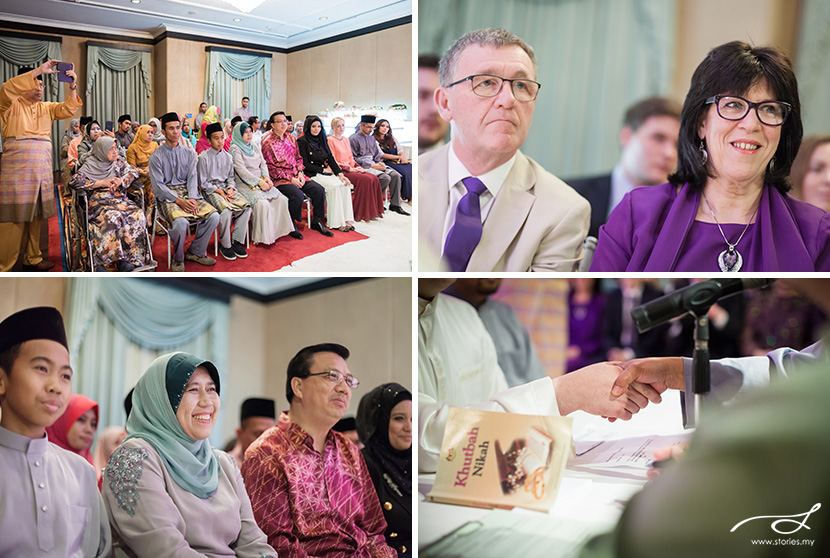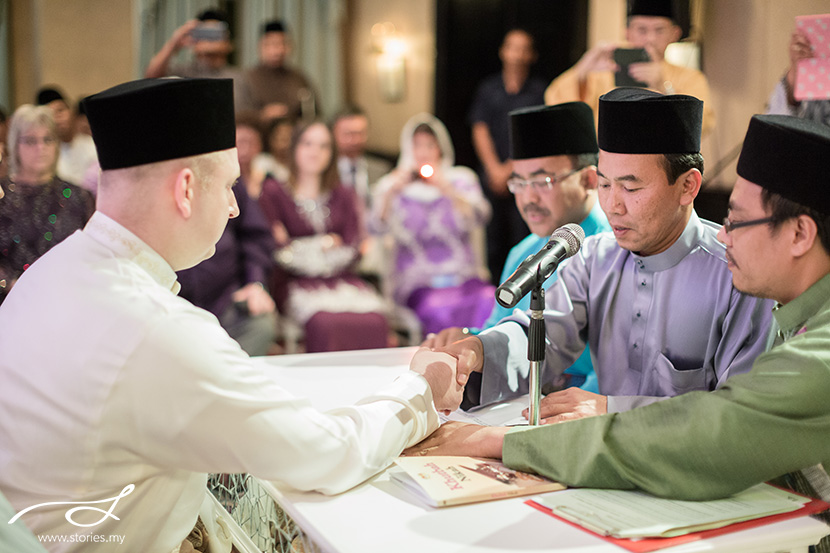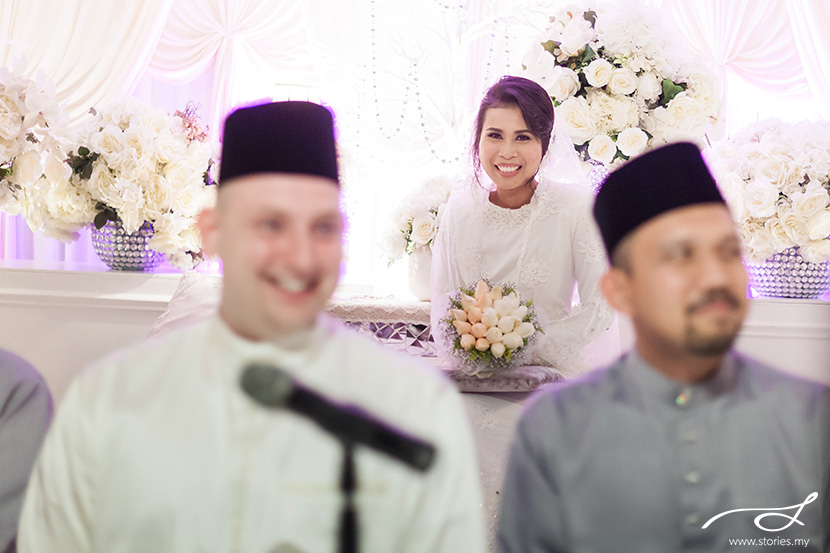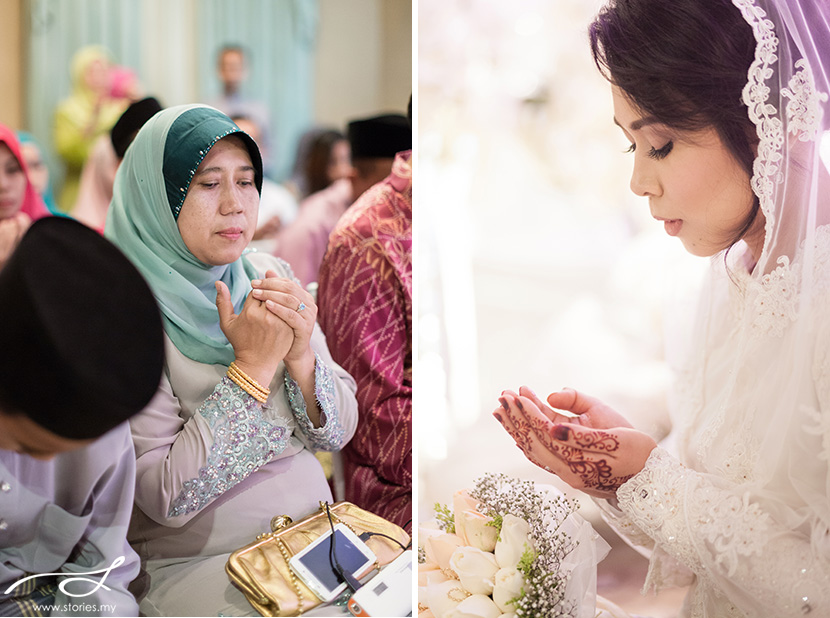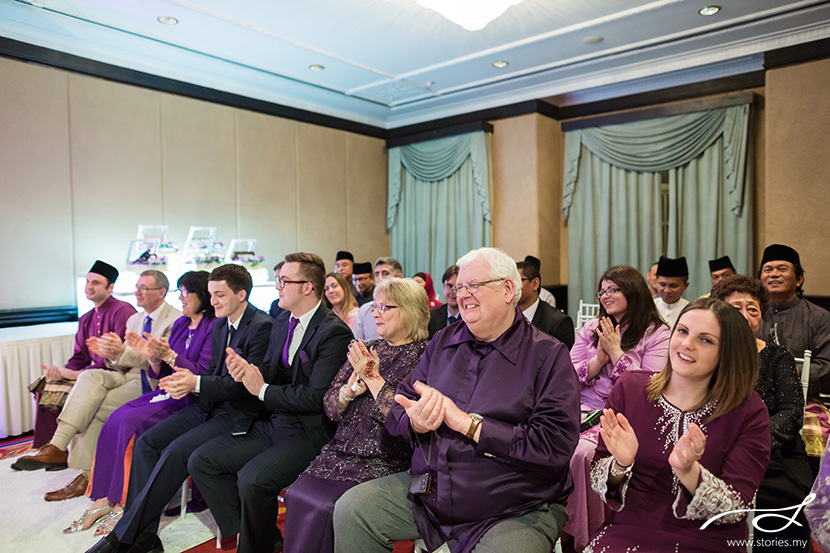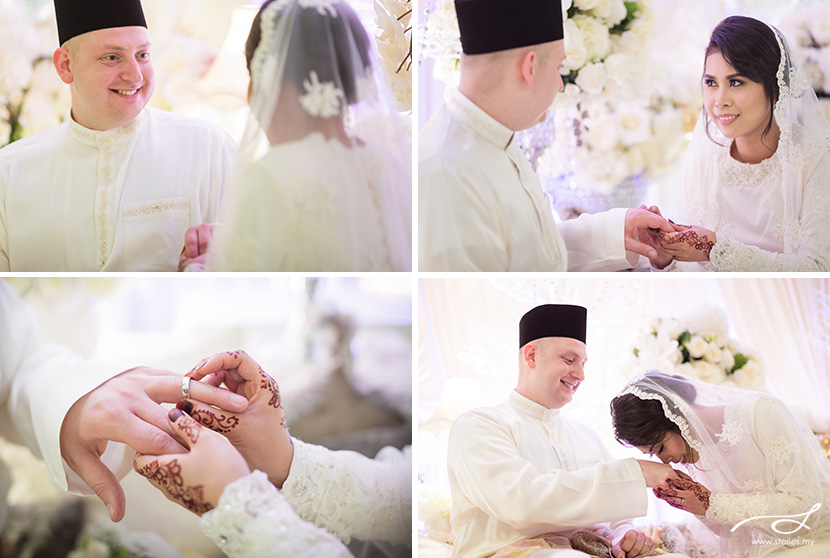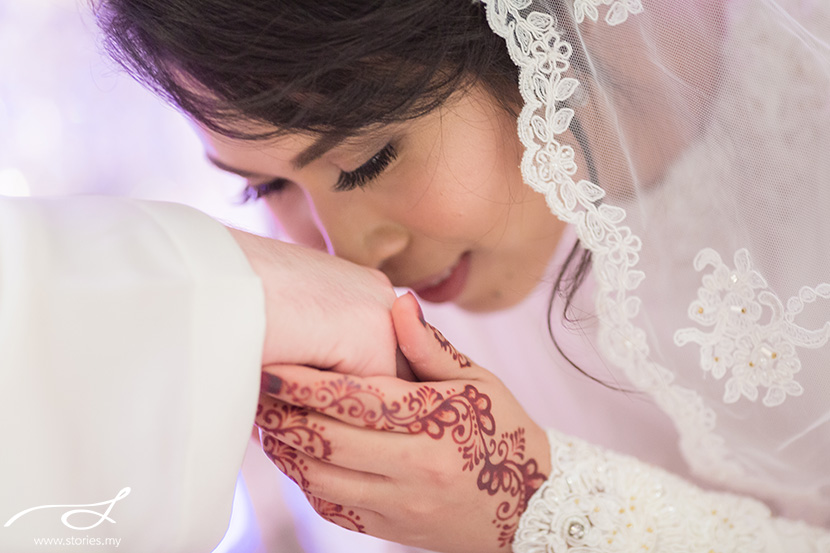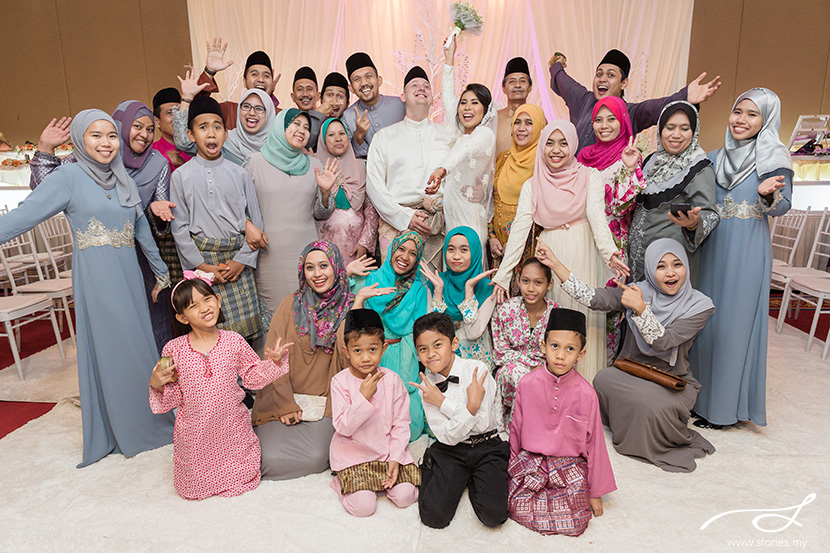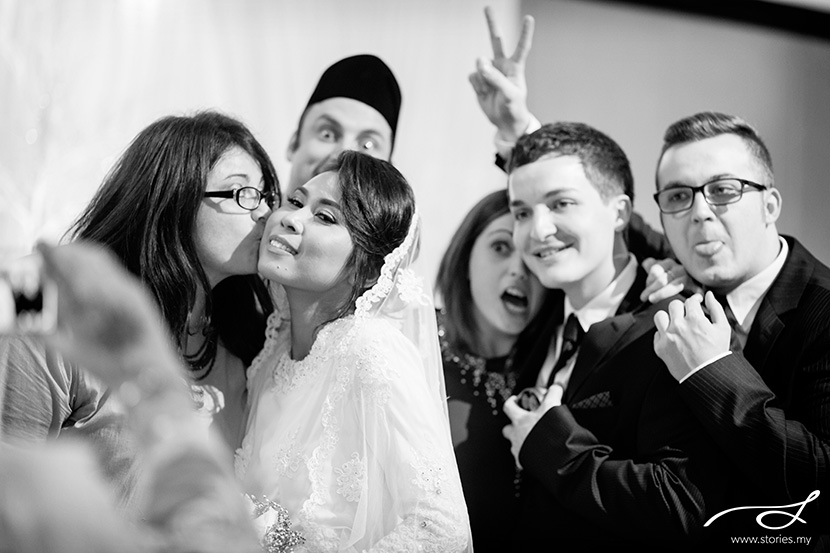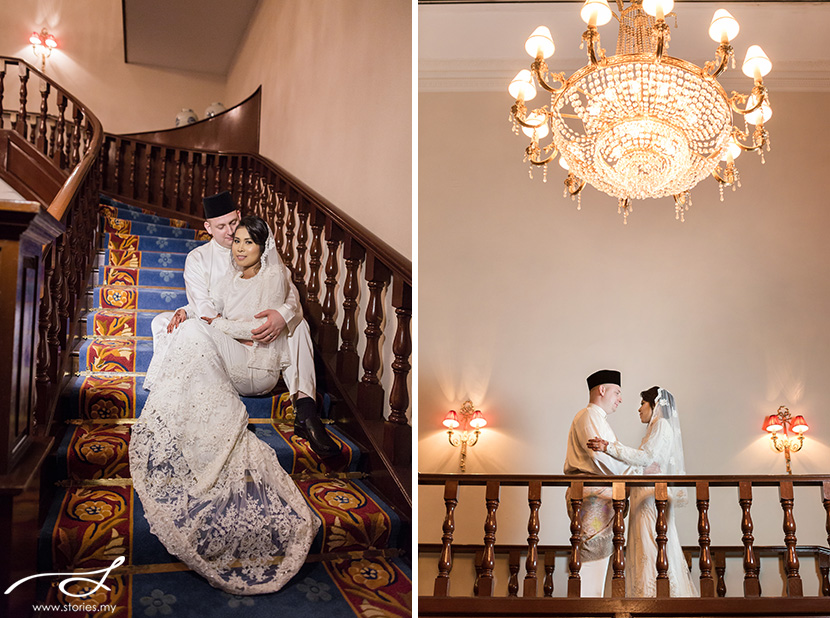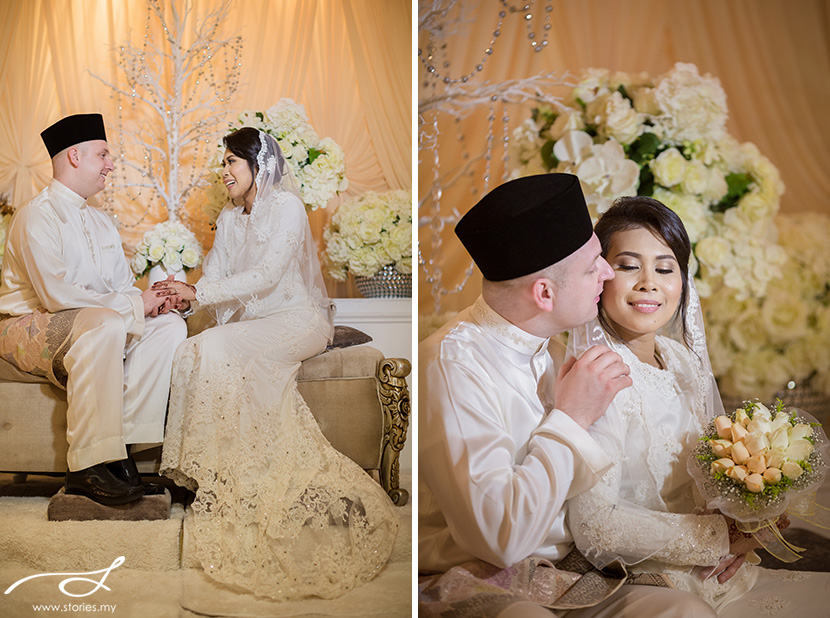 The next day, their lunch reception was held at the Wisma Perwira ATM.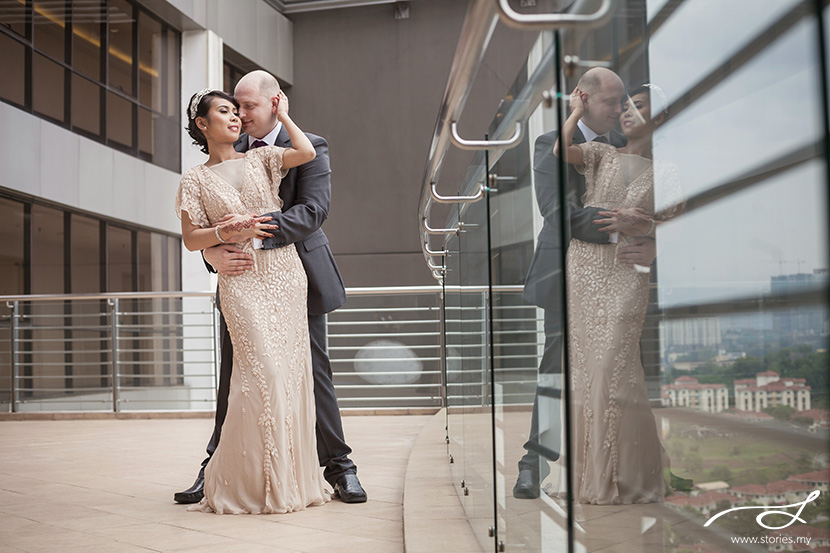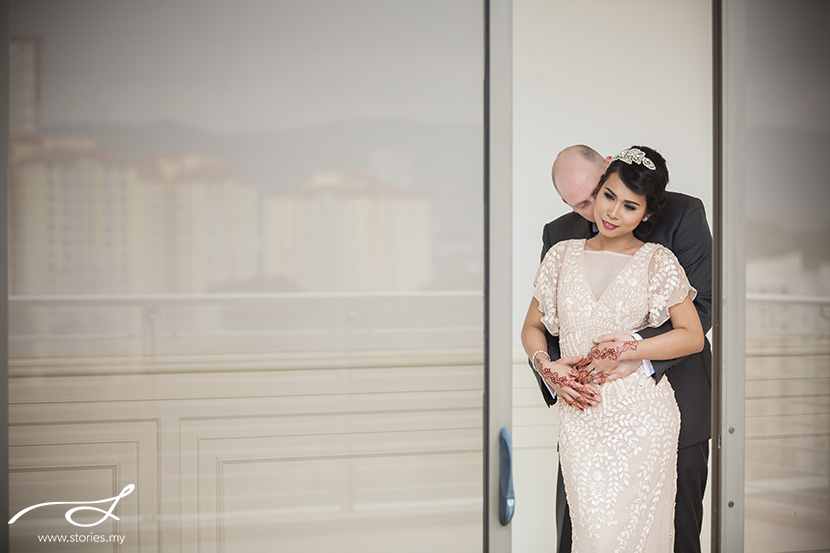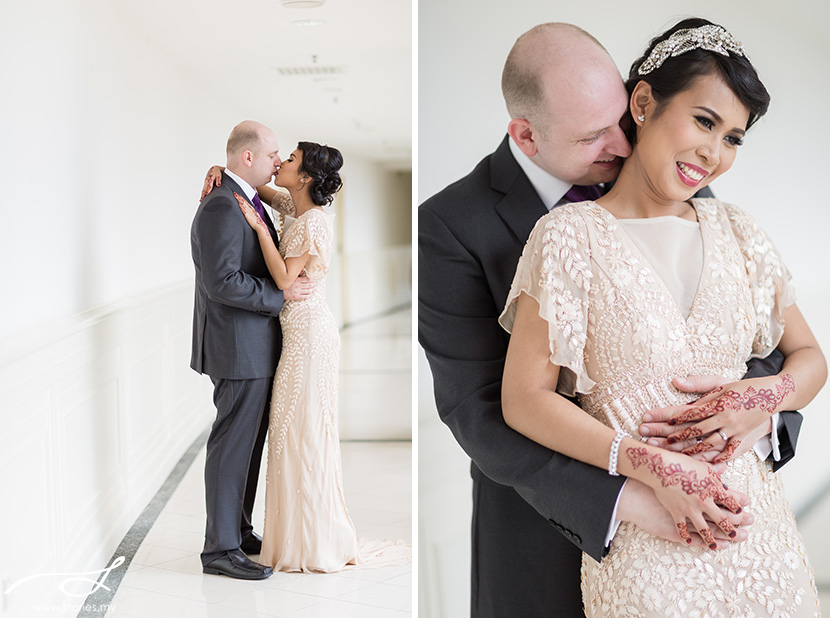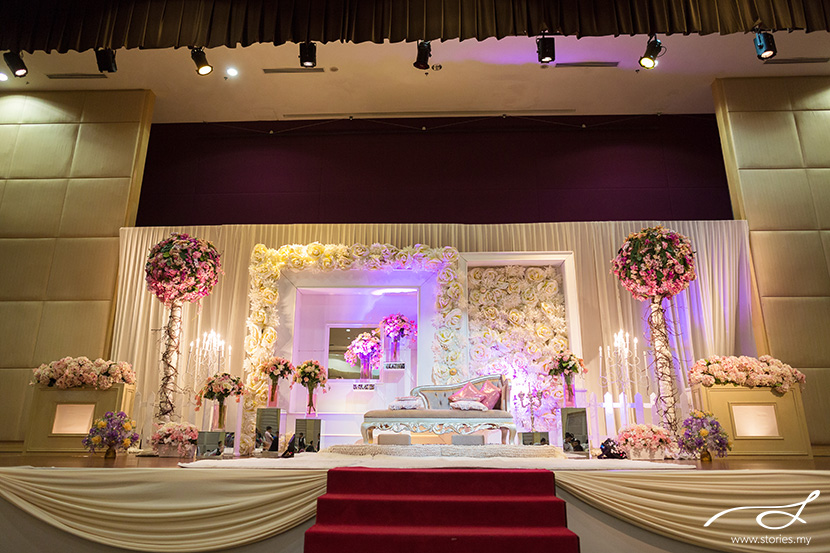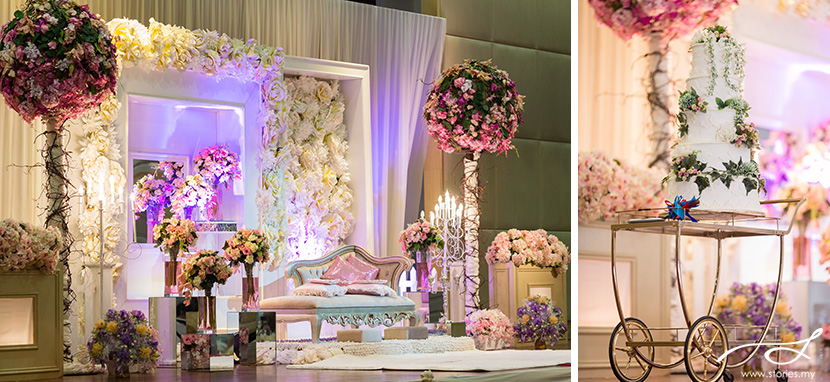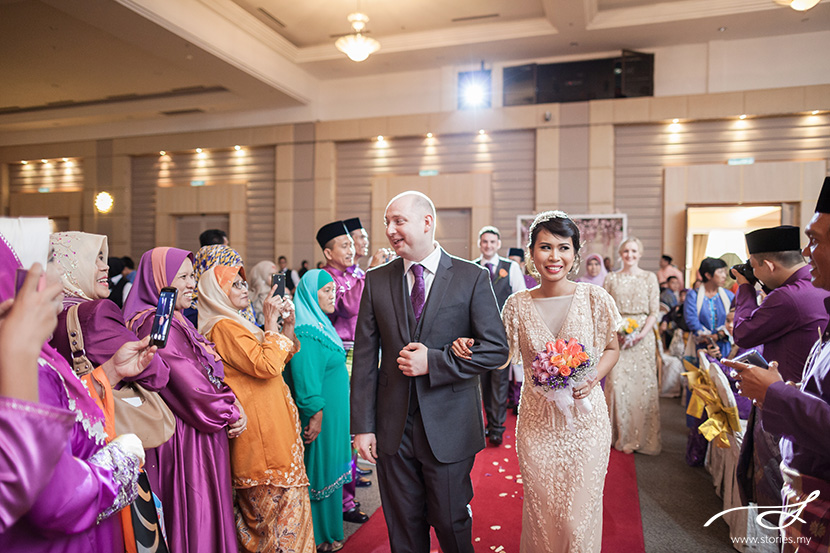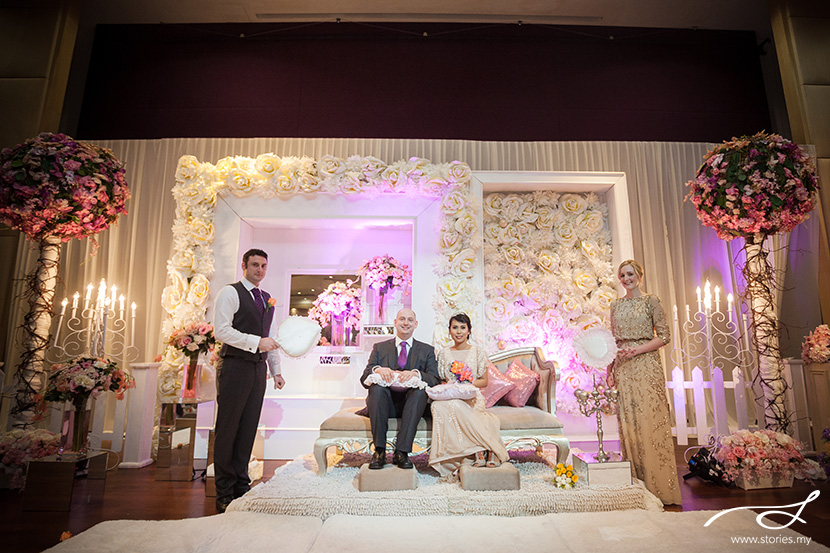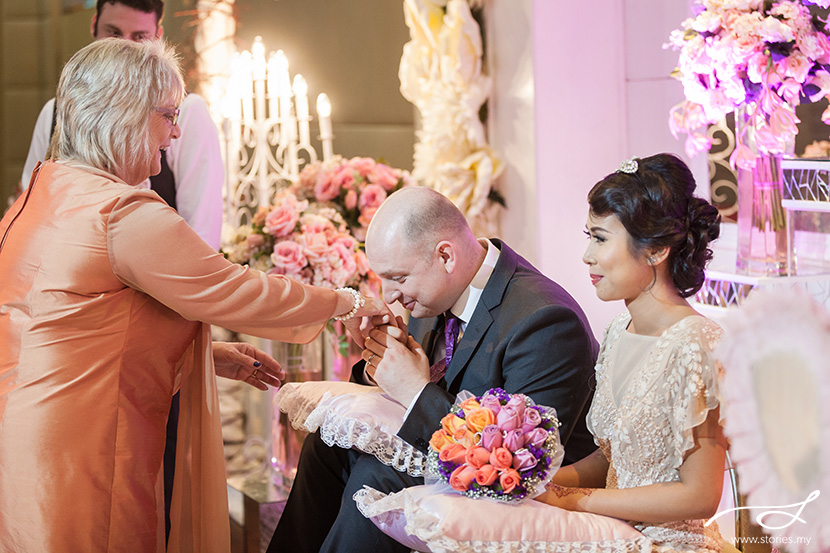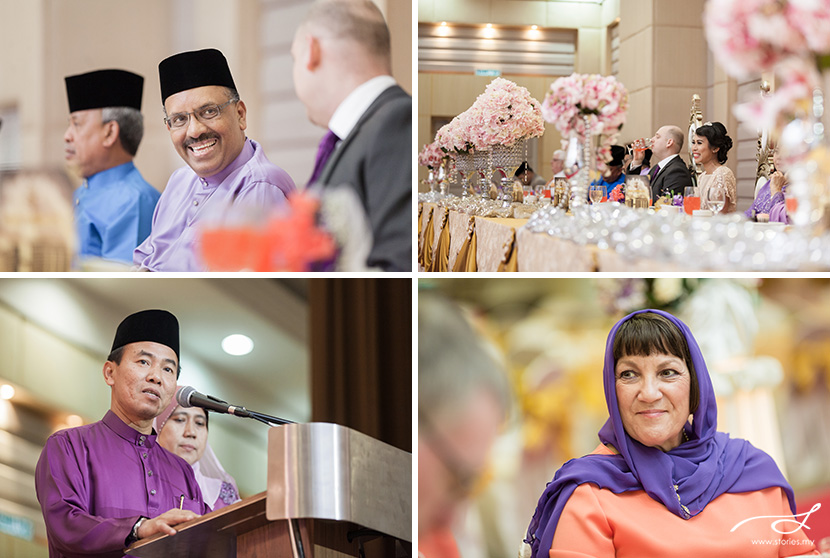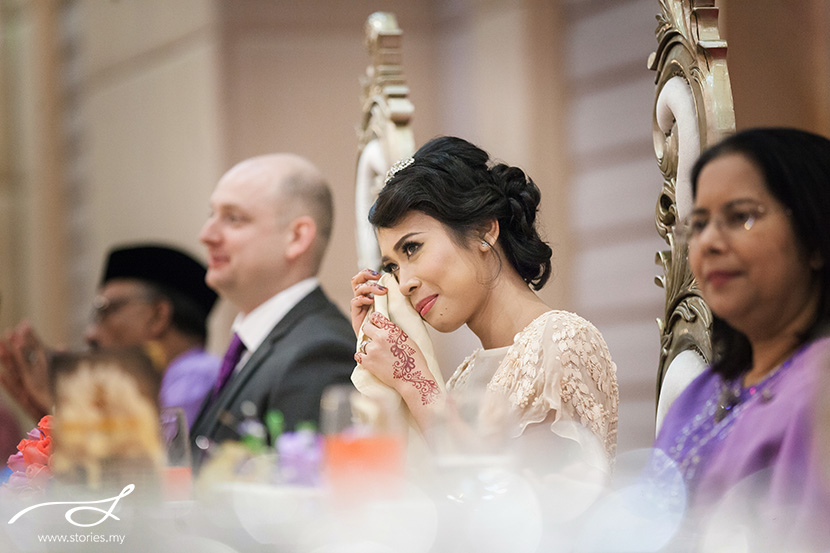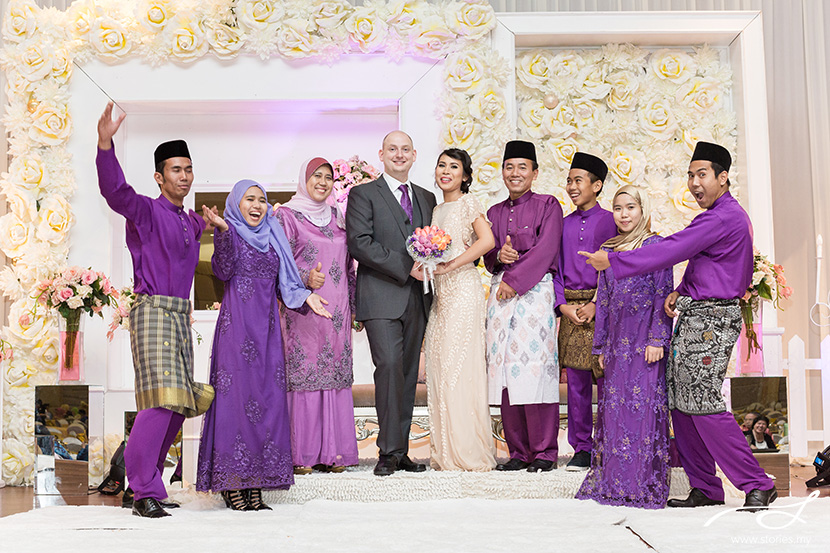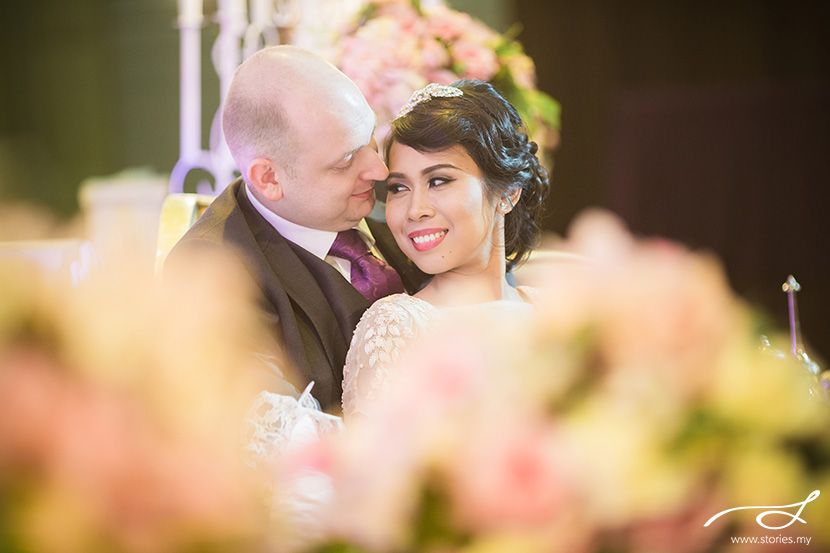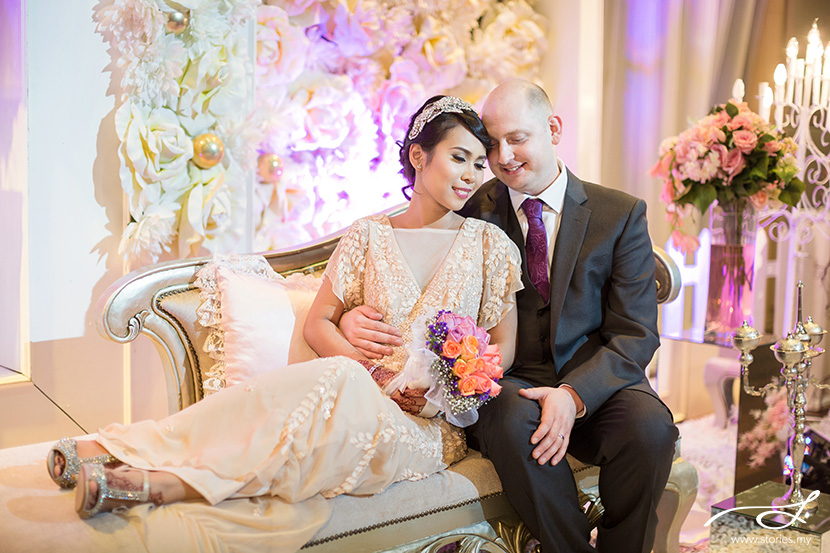 Congratulations Steve and Dayana. We are so happy that we were part of your beautiful day. I am glad that we immortalised these moments through our lenses. Even though you might have 'suffered' from post-wedding blues, I hope that whenever you look at these images, you would remember the day as if it just happened yesterday. Lots of love from us!
Credits:
Photographers: Stories Team (Grace & Weiming)
Akad Nikah Ceremony: Carcosa Seri Negara
Lunch Reception: Wisma Perwira ATM
Wedding Gown: Nga Boutique
Evening Gown: Eliza Jane Howell
Groom's Attire: Moss Bros UK
Shoes: Bride: Untold (House of Fraser UK), Groom: Clarks UK
Make up & Hair: Emma Pesona Studio
Decorations & Flowers: Rins Suzana Kuala Lumpur
For more lovely stories & beautiful photographs, please visit Stories.My!