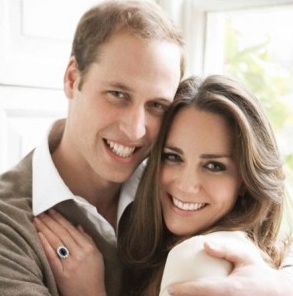 The much anticipated wedding between Prince William and Kate Middleton is finally here! It will be held tomorrow, 29th of May at Westminster Abbey. For more information, click on their official website here.
If you have Astro in Malaysia, you can watch the live telecast on Channel 700 at 1:00pm and other tv channels live-streaming the event.
BBC will be live-streaming it on bbc.co.uk/royalwedding while CNN will stream various aspects of the day's events on CNN.com, including views from inside the Abbey as well as the parade. Check out CNN's interactive map of the wedding route.
The Sky News for iPad will also offer live coverage. Sky News' app for the iPhone and Android will also have live coverage and video highlights.
Here's a guide to how you can watch the Royal wedding on television in the UK.
Naturally, the royal wedding will be available to watch on the Royal Channel Live Stream, accompanied by a live multi-media blog put together by St. James's Palace.