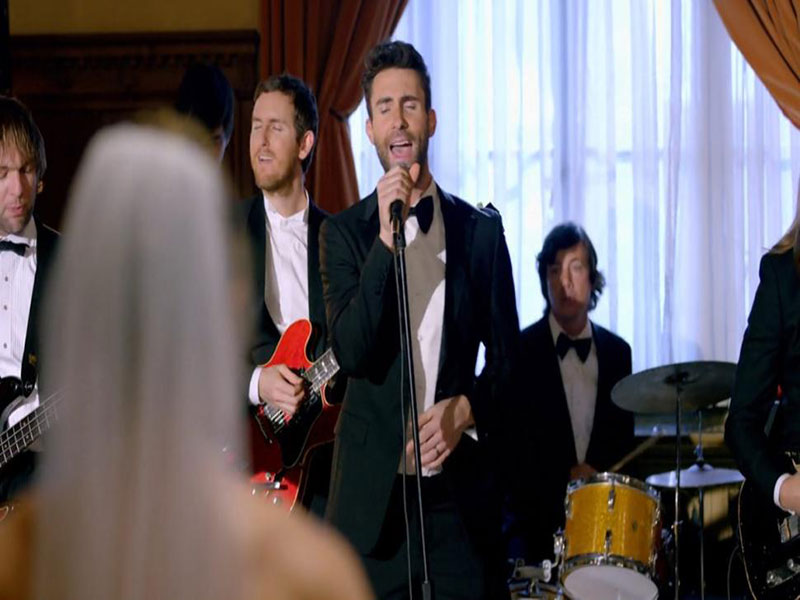 Music video is about telling the story of the song itself. When comes to wedding music video, the video is about showing the romantic story or  heartbreaking story of one wedding. The latest popular wedding music video is Maroon 5– Sugar, where it features the band crashing the real weddings that happened in the city. Besides this popular song, there were more wedding music videos which able to blow your mind off.
1. Maroon 5 – Sugar
In the Maroon 5 video, the band drives around Los Angeles crashing weddings and giving pop-up performances to the delight of wedding guests. It totally surprised the couple, especially the bride.
2. Mariah Carey – We Belong Together
This music video is about the bride run away from her wedding to be with the one she love. It's heartbreaking at the beginning, but it ended happily though. This music video had more than a million views in YouTube. It had also been a popular love song for couples.
3. Katy Perry – Hot N Cold
Storyline of Hot N Cold – All about a fiancé daydreaming during the wedding ceremony. He dreamt of himself having phobia to say " i do " and run away from the wedding ceremony. While his fiancée blamed him for changing his mind like girls changing clothes. It's a funny music video with meaningful lyrics.
4. Carrie Underwood – Just a Dream
It's a sad music video though. Carrie starred as the wife of a soldier, where the husband passed away at war. The video started with Carrie walking down the aisle of her wedding happily to walking towards her husband's casket. This song reminds us to appreciate our loved ones when they are still alive.
5. Guns N' Roses –  November Rain
It was arguably a popular old school wedding music video. The song contained of meaningful lyric and many supporters still watch it though it was a 25 years song.
You can get inspiration of wedding decorations or songs for your wedding through these videos, but make sure it's a romantic one.