Game of Thrones fans, this news is not a joke. Jon Snow, otherwise known as Kit Harrington has finally tied the knot with his wildling girl, Ygritte (Rose Leslie)! The couple had their beautiful wedding ceremony on the 23rd of July 2018.
With who? And where?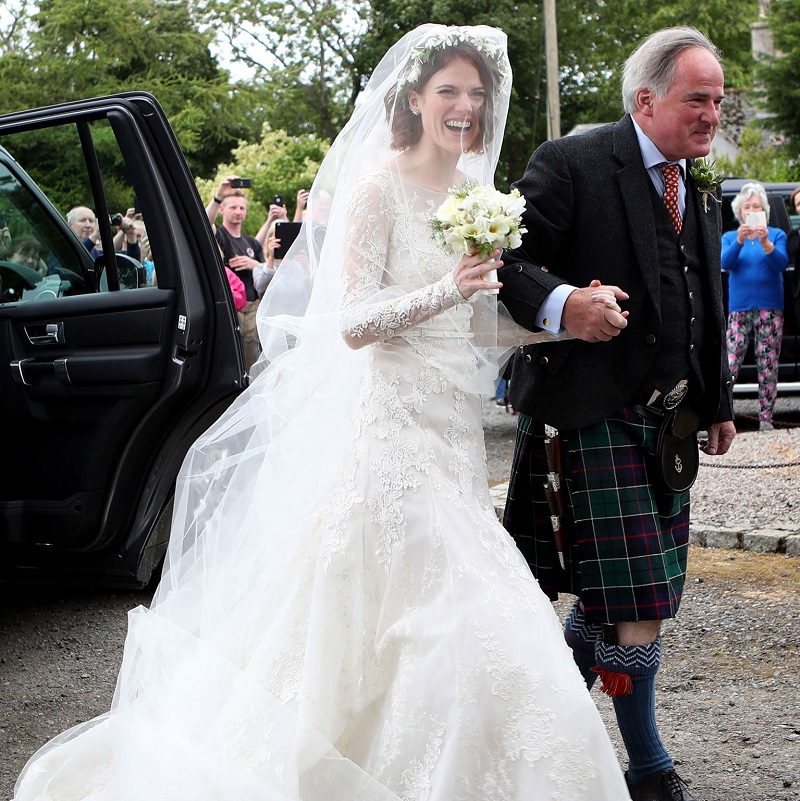 Well if you are a real fan, this news will make you even happier. Kit Harrington and Rose Leslie's love story was one that transcended the show. After meeting on set, the couple fell head over heels in love with one another, and have finally tied the knot!
The announcement of the wedding was made in the town of Huntly in Scotland. The ceremony was celebrated in Aberdeenshire County where Rose Leslie's father has a castle. This castle was where the happy couple, Kit Harrington and Rose Leslie decided to say their vows and start off their happily ever after with one another.
A Game of Thrones inspired wedding?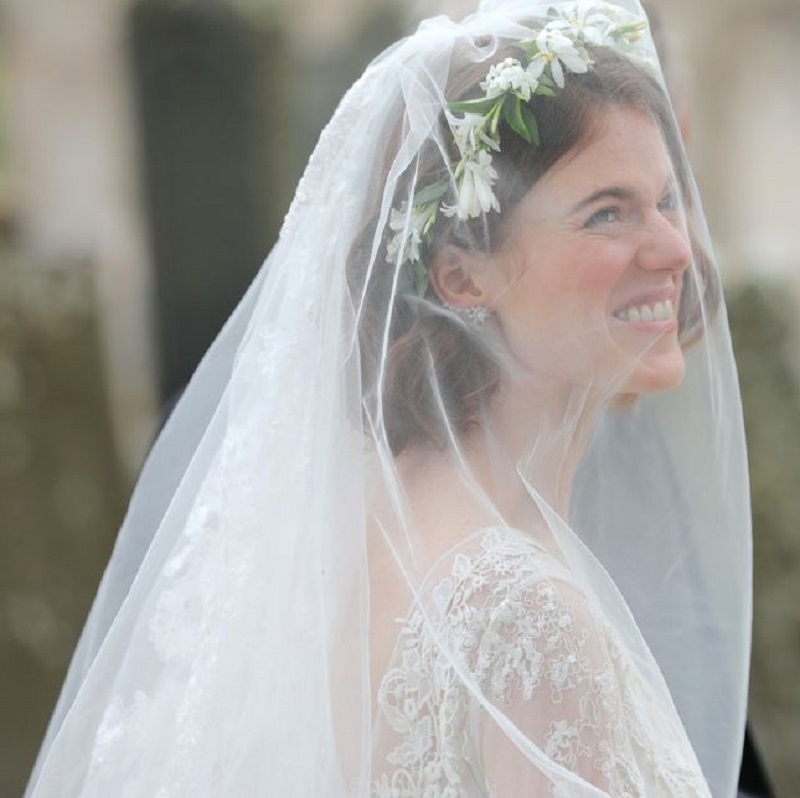 Though the two actors met on set, it seemed that Rose wasn't keen on having a Game of Thrones-themed wedding. However, it appeared that she agreed to make some concessions. The fact that they were married by a monk in a castle and their wedding invitations stamped with Jon Snow portraits are some reference to the award-winning tv show.
How was the organization of the wedding?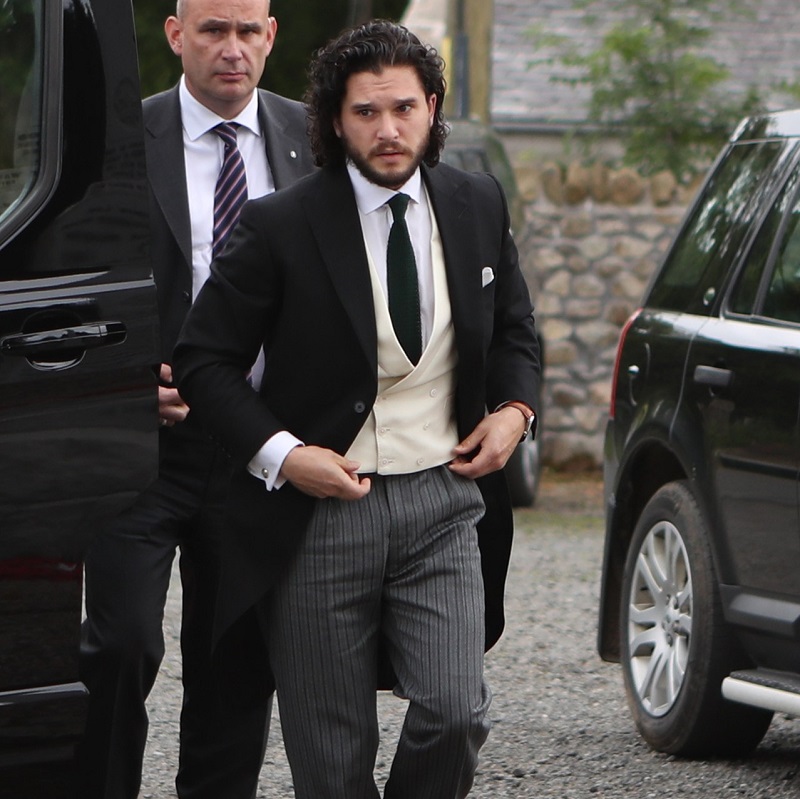 Both actors (him in Game of Thrones and her in the tv show The Good Fight), Rose Leslie and Kit Harington had to compromise between filming and travelling to organize their wedding. The bride had confessed that discussing the details of the ceremony by FaceTime or email was quite tough. "We agree most of the time … which is already good," she said. Discreet about their private life, the couple announced wanting to gather all the cast of Game of Thrones, series on which they met in 2012.  Indeed, Kit declared "I called them (the producers) and told them, 'If I get married, it's a bit your fault (…) You'll have to consider this marriage in Game of Thrones. All the cast must come, so we must close all production".
Who attended?
Almost all the Game of Thrones cast was present for their big day: Emilia Clarke (Daenerys), Sophie Turnier (Sansa), Peter Dinklage (Tyrion) or Maisie Williams (Arya). Other actors from the different shows and the couple families were also among the 200 guests present for the big day.
What were they wearing?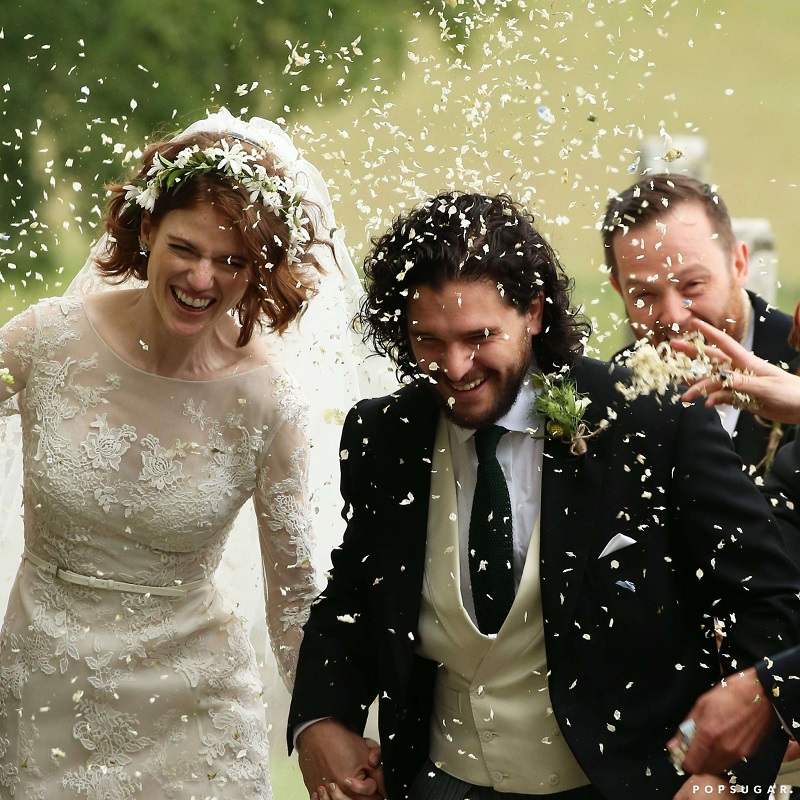 Kit Harington was wearing an elegant morning suit, with a cream waistcoat and a grey trouser. The bride Rose was wearing a magnificent long-sleeved lace gown designed by Elie Saab. She chose the simplicity by adding a modern veil with a white flowers hairband.
One thing is sure, we are thrilled by this beautiful news and wish to this new couple a successful marriage. Continue to visit Wedding.com.my to find everything for your big day!